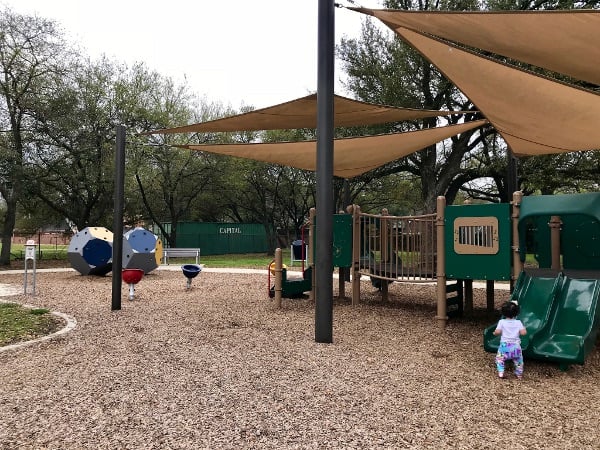 Address:
1700 Yorktown, Houston, TX 77056
Grady Park in the Galleria has two playgrounds, swings, a tennis court, a basketball court and lots of room to run. The equipment is nice and has some cool features, with slides, monkey bars, rock wall and unique ladders.
Our last review was years ago so our friends at Fun2Go Misters took new pictures for us... and guess what... now their is shade on the playground!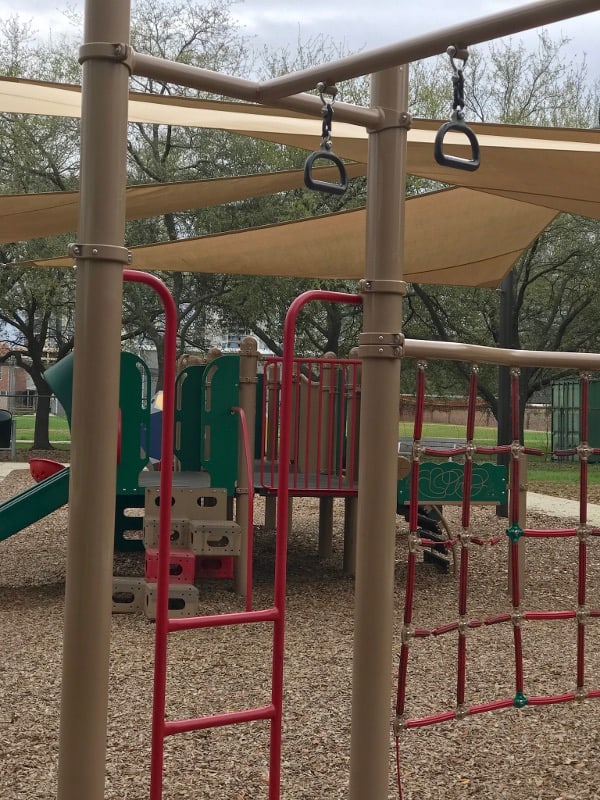 Little kids can play on the small structure while the big kids make their own ninja course on the big play structure. The park is big but it's nice that all the play equipment is close together.
Grady Park has a free parking lot (but it can be full when exercise groups meet here).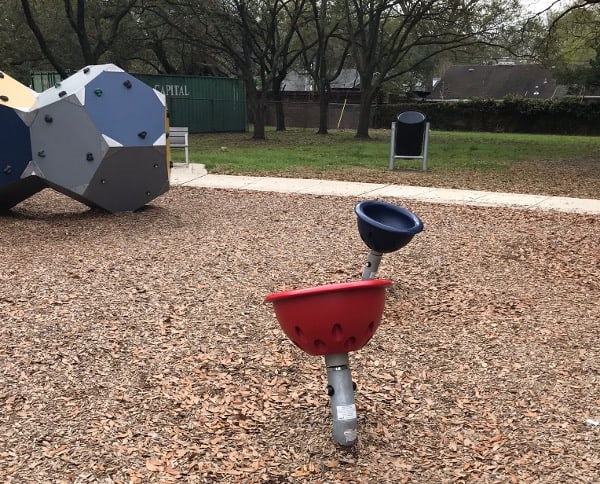 This park is on a busy street, but not visible from the street. It's also right next to Grady Middle School, but just the side of the buildings. As I always suggest, do your own safety check when you arrive. (I've never had any issues here!)
Check out the latest picture below!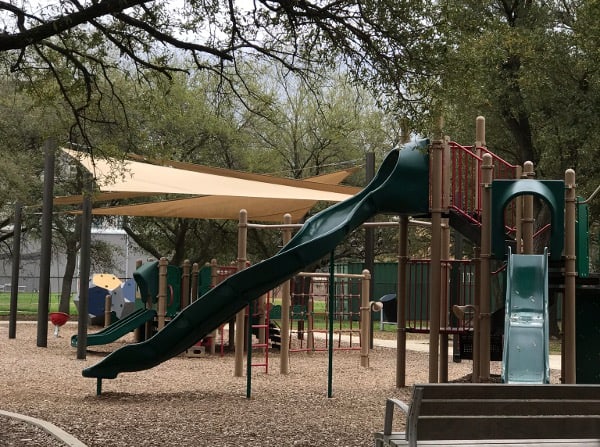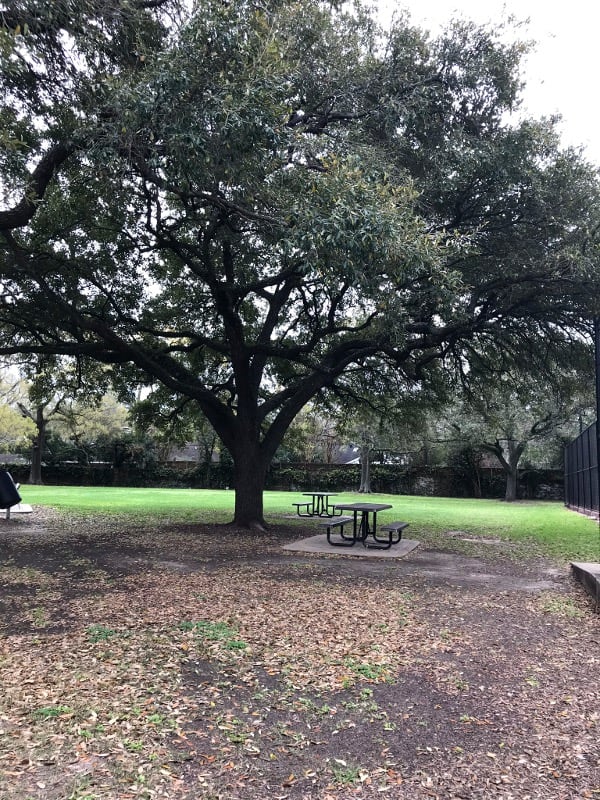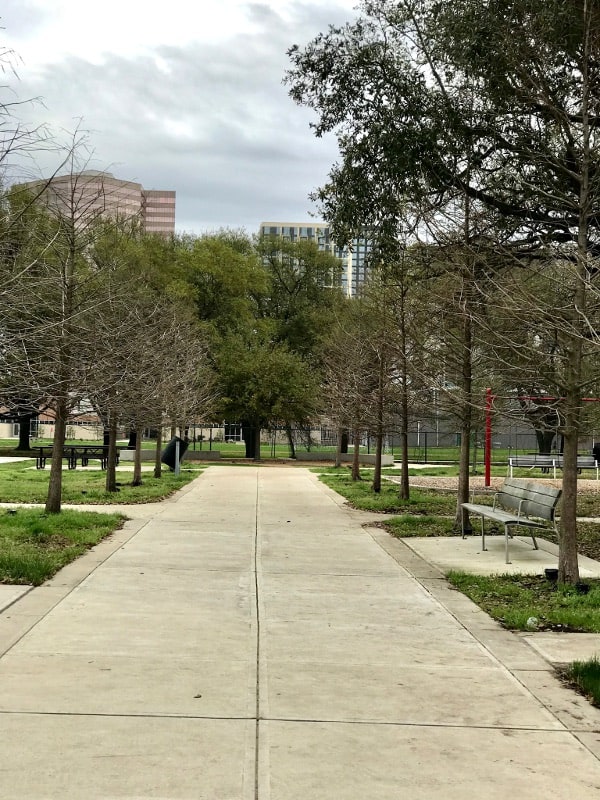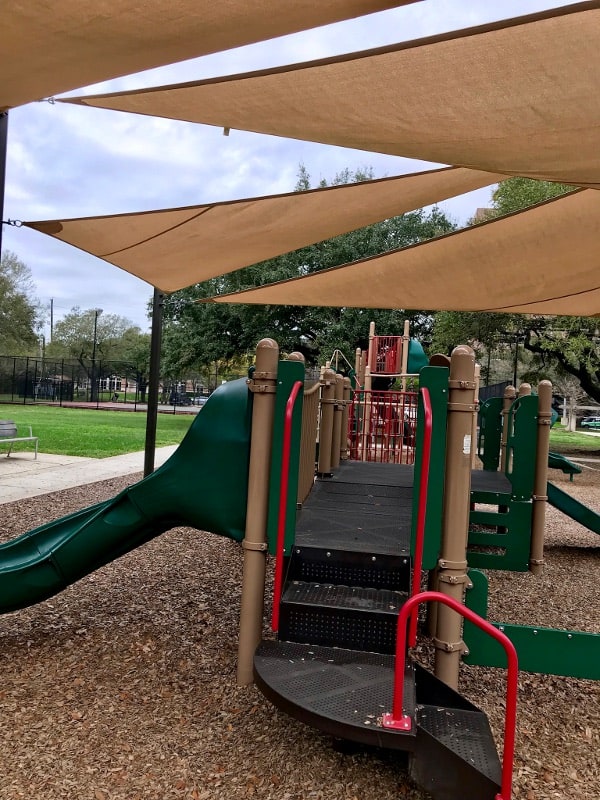 Find more Houston area parks: