Update: See the latest post HERE!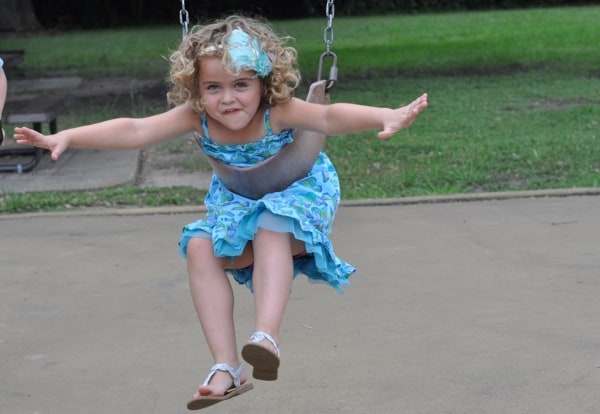 Update: See the latest post HERE!
Address: 1700 Yorktown St, Houston, TX 77056
We've been searching for parks all over Houston. After about 100 park reviews, we're having to look harder and harder for new places. Lucky for us, Houston is huge and has lots of parks for us to find!
This week we found Grady Park in the Galleria. It took us a couple trips by on San Felipe but we found it on the south side of the street behind the big trees.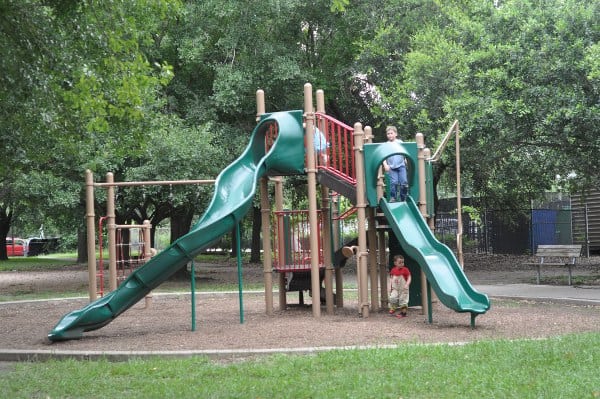 Grady Park has two playgrounds, swings, a tennis court, a basketball court and lots of room to run. The equipment is nice and has some cool features, with slides, monkey bars, rock wall and unique ladders.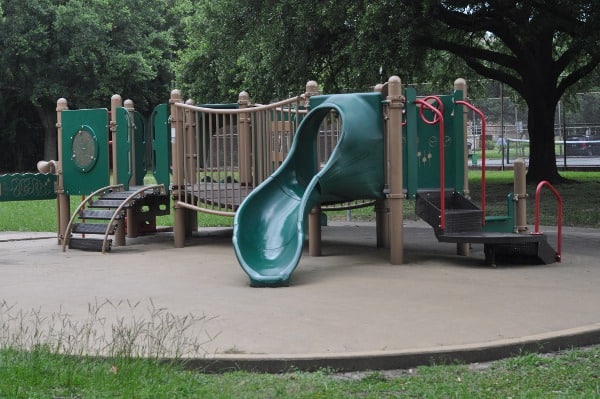 There is equipment for big and little kids and my 3, 6 and 7 year old all had fun. The oldest ran through the equipment like a special-forces-obstacle-course, the middle one flew on the swings and the youngest climbed all the ladders and drove all the steering wheels.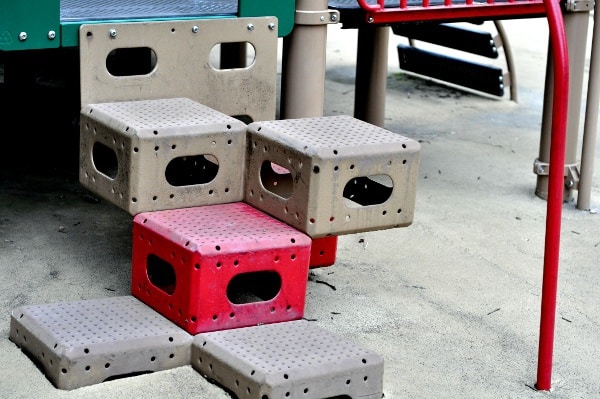 When we visited, the park was empty and there were lots of spots in the parking lot. I see on
Yelp
that it can get quite crowded with exercise groups.
This park is on a busy street, but not visible from the street. It's also right next to Grady Middle School, but just the side of the buildings.
When it's empty, there are not a lot of eyes on the park. I didn't see anything that made me feel unsafe... but I'd prefer more foot traffic. Just keep your eyes open if you go.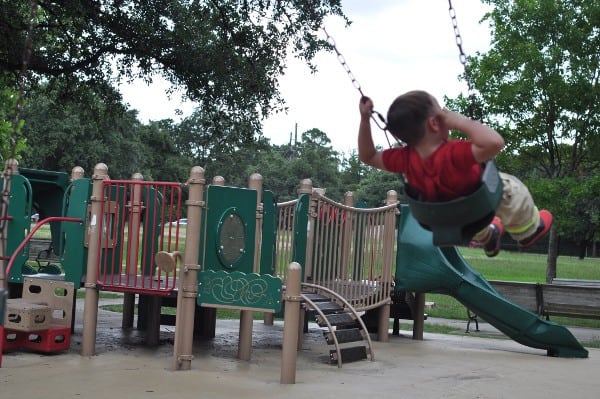 For more park reviews, go
HERE
!