Last year we told you about Local Foods Kirby, and we are happy to say that it has blossomed and grown into a really delicious place to eat. Find their website HERE.
Local Foods Kirby has one of the best patios in Houston. It's a great place to enjoy this cooler weather! It is fenced in, it has big tables for big families and smaller ones that feel cozy. The lightning is beautiful and the reason my pictures below don't show more of it is because it was very crowded!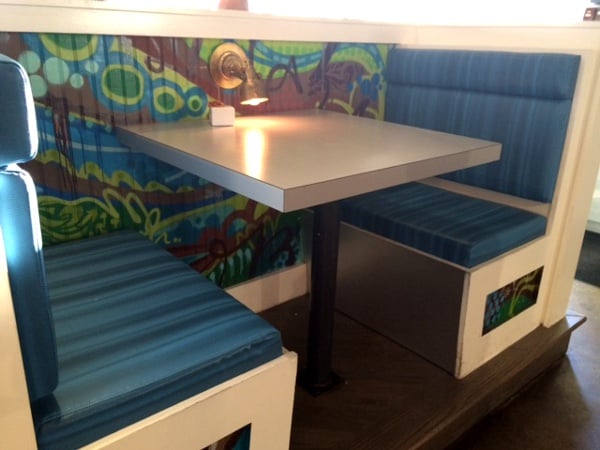 The Local Foods Kirby dining room is also welcoming and casual. You order at the counter and the food comes to you.
They make good healthy fresh meals so you can eat a delicious sandwich without guilt!
Local Foods Kirby does not have a dedicated kid menu, but they will make grilled cheese and other simple things for your family.
What we ate at Local Foods Kirby: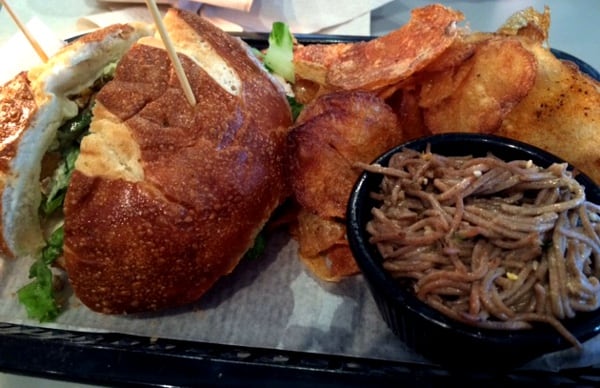 My son chose the chicken sandwich on a pretzel bun with homemade chips (Mom tested and approved!!) with Soba Noodles with cucumbers and snow peas tossed in. Once he removed the salad – but kept the pickles – my son really enjoyed his meal and the chicken was really good.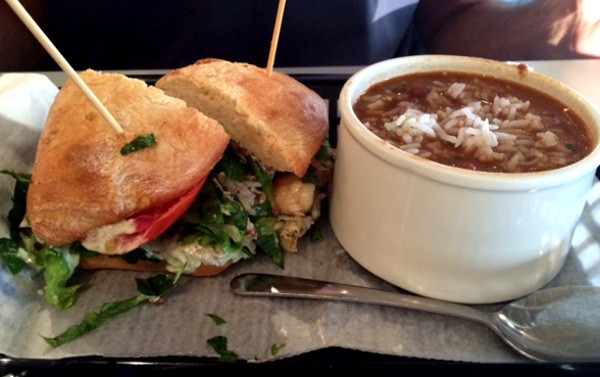 My husband opted for the shrimp and blue crab sandwich with a side of soup (red beans and rice) He really enjoyed the sandwich and let me have a bite! It was delicious and the crab was wonderful. My husband made a good point that they don't offer classic comfort food but every time he chooses something, he loves it! Local foods creates new comfort food for us!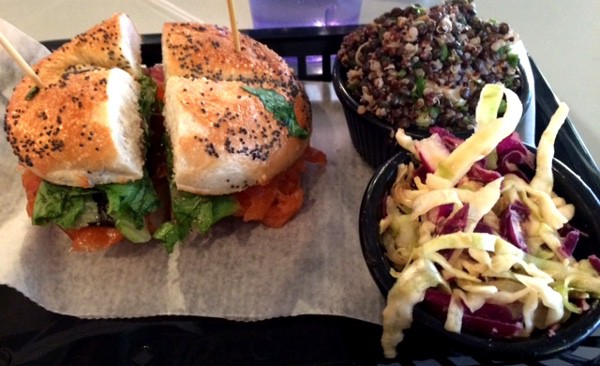 I picked the Smoked Salmon sandwich on a poppy seed bagels with the quinoa salad and the cabbage slaw. The quinoa was smooth and tender mixed with lentils, cauliflower, tomato and walnut. It was well seasoned and I also really enjoyed the slaw that had a bit of a kick to it and both complemented my sandwich. I absolutely adore smoked salmon and this one is house smoked and there was plenty on the bagel to be savory and satisfying.
Local Foods Kirby also offers yummy treats for desserts but we didn't get one this time!
We will definitively come back to enjoy their beautiful food in their beautiful patio or dining room. If you live closer to Rice Village, check out their other location there.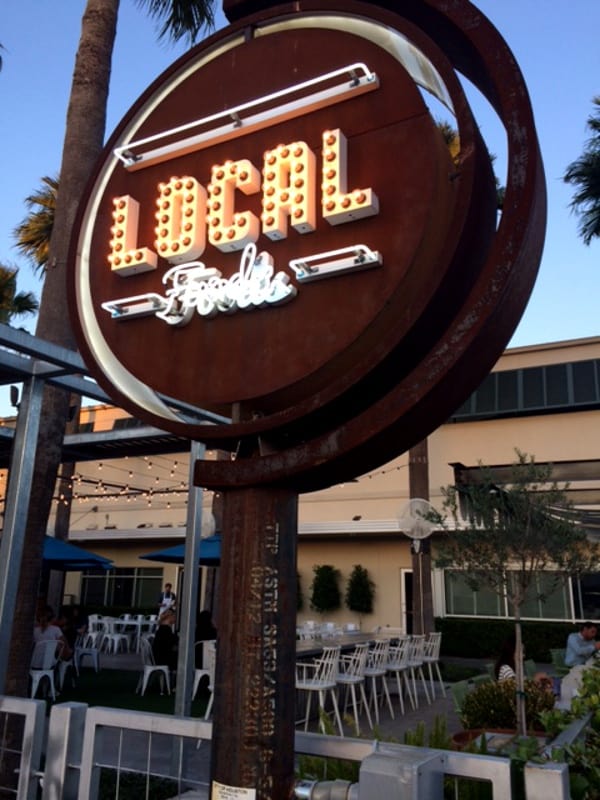 Local Foods Kirby:
Address:  2555 Kirby Dr, Houston Texas 77019