Location:
2555 Kirby Dr, Houston, TX 77019
Age Appropriate:
All ages!
Price:
$-$$
Hi, I'm Juliette! My husband, my 6-year-old and I love going out to eat and we are sharing our restaurant finds with you.
I am really excited about today's review because I have been driving by Local Foods on Westheimer and Kirby for months now, waiting for them to finish their outdoor patio so I could do the review!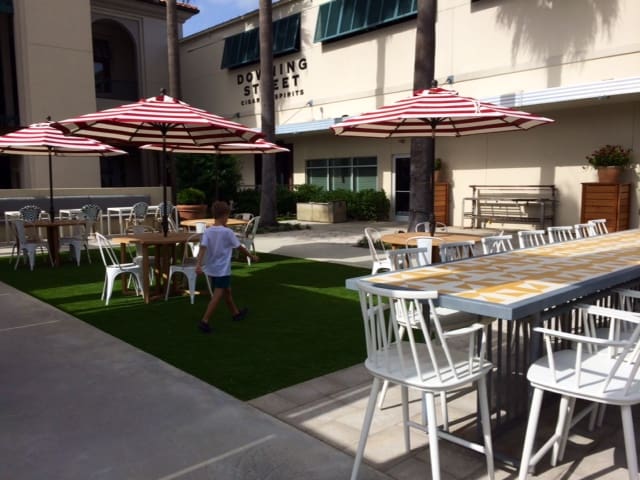 We had been to their other location in the Rice Village and liked it too but that was before we wrote reviews! Their new location is great for us and I love the style of their decor, urban chic with an industrial feel. They took over the old Taco Milagro location and they really transformed it .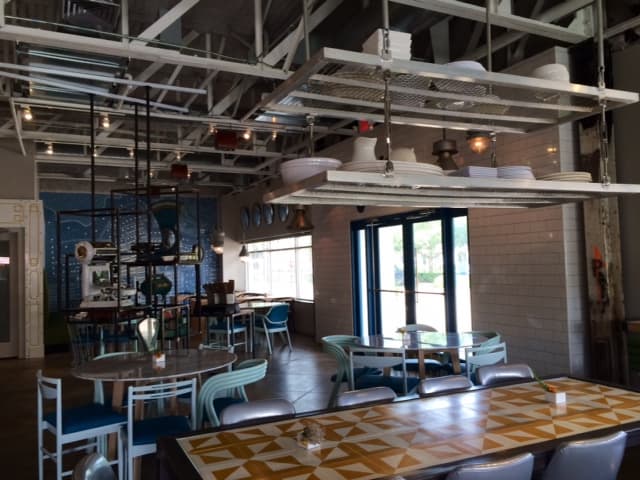 The main dining room is spacious and offers booth seating, big family size tables and even counter seats by the window. The kitchen is wide open and there is a nice bar by the back wall. Their patio is definitively an added bonus, it is fenced in, with lots of seating and a bit of artificial grass. Their restrooms continue the theme of modern and well thought-out.
So obviously I liked their decor but what about their food, you wonder? Well, it is as fresh, good and satisfying as their decor!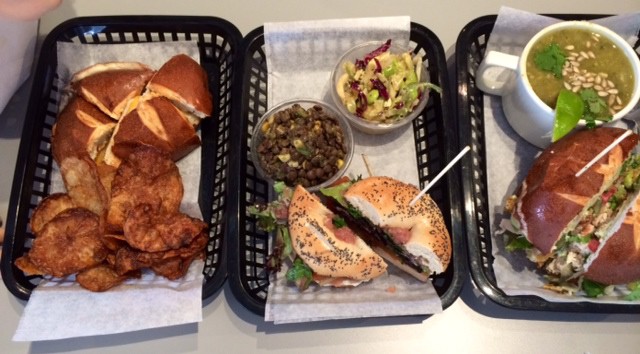 They offer sandwiches, salads and yummy desserts. Our son ordered a grilled cheese sandwich with their house-made chips. He devoured the sandwich, all of it, which is always a good sign. My husband had their crunchy chicken sandwich with soup as a side. (I believe it was chicken soup... a theme for his dinner!) He really enjoyed it too, it was well seasoned and fresh and their bread was a hit.
I had the house smoked salmon on a bagel and their salmon was absolutely delicious. I chose a side of lentils salad and cabbage slaw. I enjoyed both of them, they tasted wonderful and unique at the same time. Their seasoning is a real success as everything has a little extra that makes Local Foods the place to go! My son had room for a treat and he chose the chocolate cupcake that looks and tasted great even split in thirds!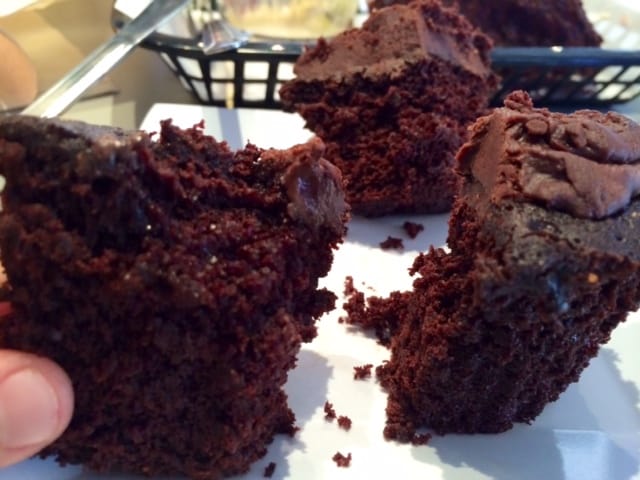 One final little attraction for us was the huge old maps on their walls showing the neighborhood with all the different lots and even the owner's name! I can tell you that our house didn't quite make it! Are you going to find your house? Let me know!
We will definitively be back at Local Foods, for one thing we didn't try their patio... too hot right now but summer is almost finished right?
See you next week for another culinary adventure!