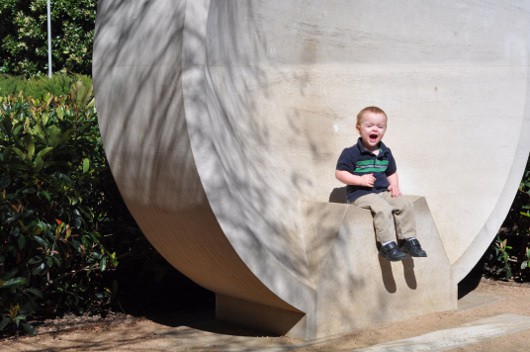 Discovery Green 
1500 McKinney, Houston, Texas, 77010

Appropriate for Any Age
Free!
The Listening Vessels in Downtown's Discovery Green may be one of the coolest things in Houston. These 2 limestone sculptures have concave interiors that focus sound waves. You can sit in 1 vessel and be heard in the 2nd vessel that is 70 feet away.
These Listening Vessels are tucked away in the Wortham Foundation Gardens in Discovery Green. If you are at the playground or the stage, you may not even know they are there. If you walk over towards the Hilton, you will find these waiting to amaze you.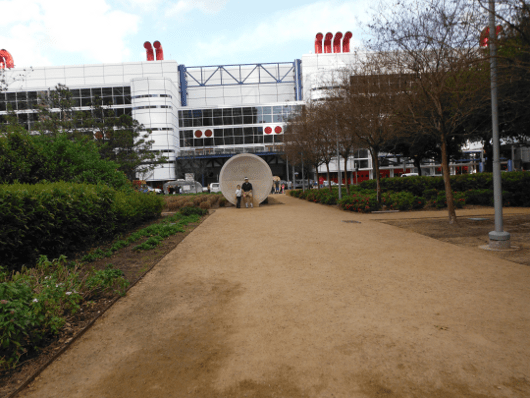 The BigKidSmallCity crew set out to find these on a Saturday afternoon. We took
METRORail
to the Main Street Square Station and walked the 5 blocks east(ish) to Discovery Green. The park was so crowded that we completely bypassed the playground and lawn. To our surprise, when we got to the secluded garden on the south side of the park, we had it all to ourselves. Not too many people venture here, but they should.
The kids sat on the little seats in the vessels and amused themselves for quite a long time. You can really speak in a normal voice on 1 side and be heard clearly 70 feet away. This unexpected part of Discovery Green made our day.
 Before heading home we walked past the
METRORail
tracks to visit another unexpected attraction in Downtown Houston, the
Big Bubble in Buffalo Bayou
.