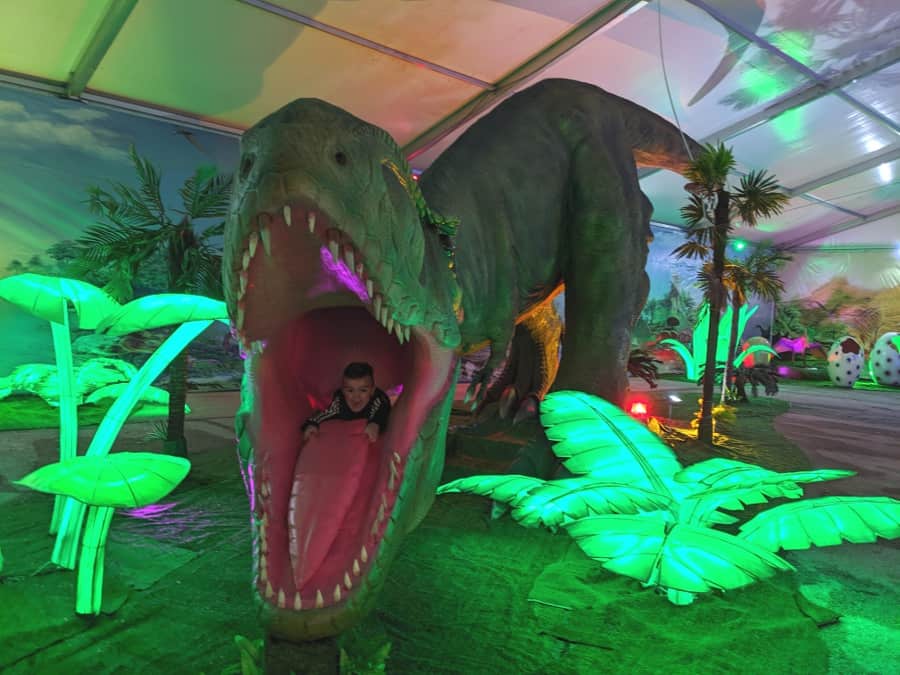 Magical Winter Lights has hundreds of beautiful lanterns... but you do not just stay on the path and admire them. There is a lot to do!
In the interactive Dinoland, not only can you see dinosaurs but you can ride little dinosaur carts, pose for pictures in the jeep and take pictures in the mouth of a t-rex.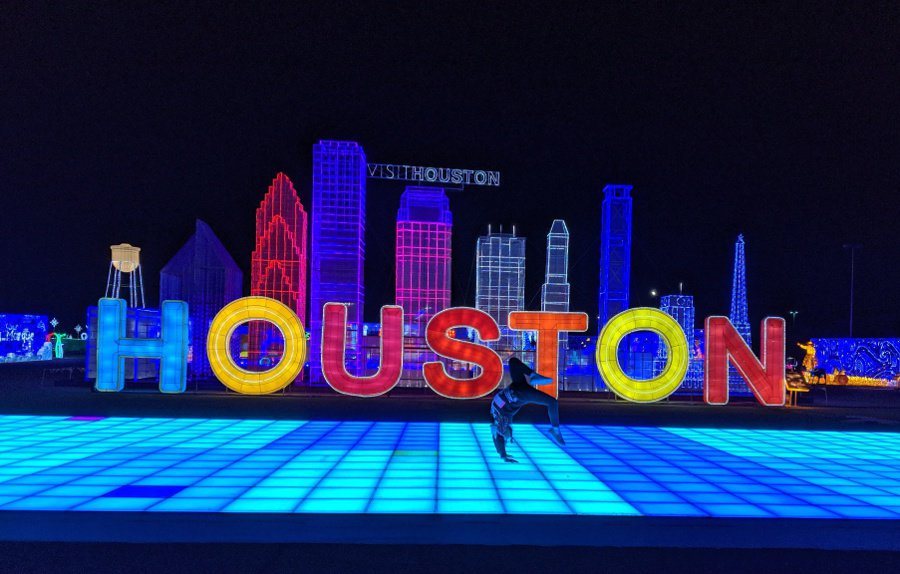 In front of the Houston lantern skyline, you can dance on the checkerboard floor. As you move, the lights change!
By the ice castle, visit the Ice Sisters daily! Posing with them is free and they accept tips. By the Christmas tree, Santa will also be posing for free photos on select nights!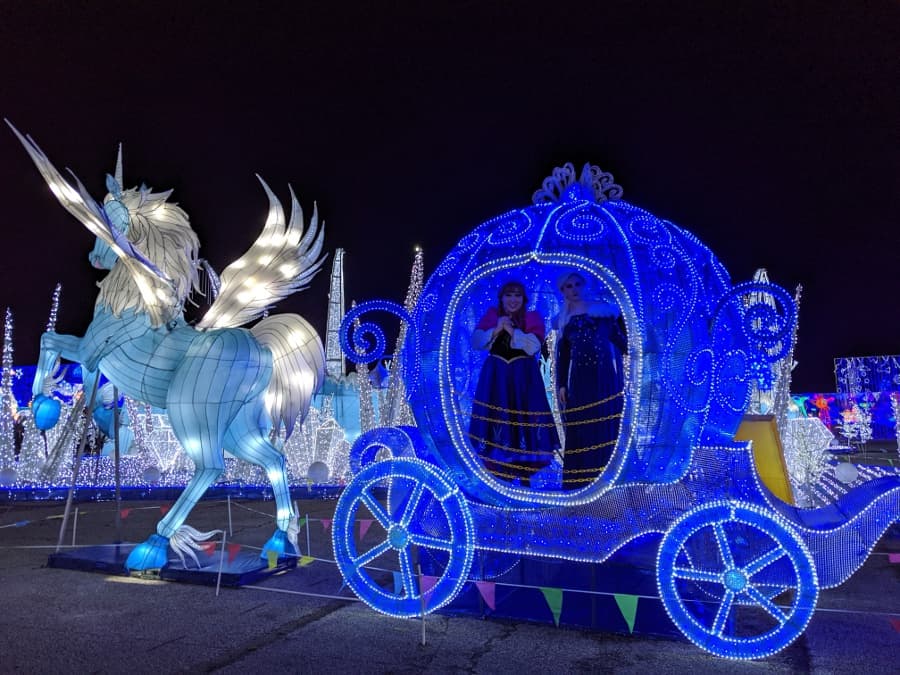 The carnival has rides and games. From Flying Dumbo the Sizzler, there is something for all ages. (Carnival admission is not included with your admission and you need to purchase wristbands or individual ride tickets.) 
As you walk through the beautiful lanterns, look for the slides. You can find them by the Ice Castle and Dinoland!