The Houston Zoo Gorilla Mural is still watching over Catalina Coffee on Washington Avenue, and I thought it was about time to feature him on the our Houston Murals Map.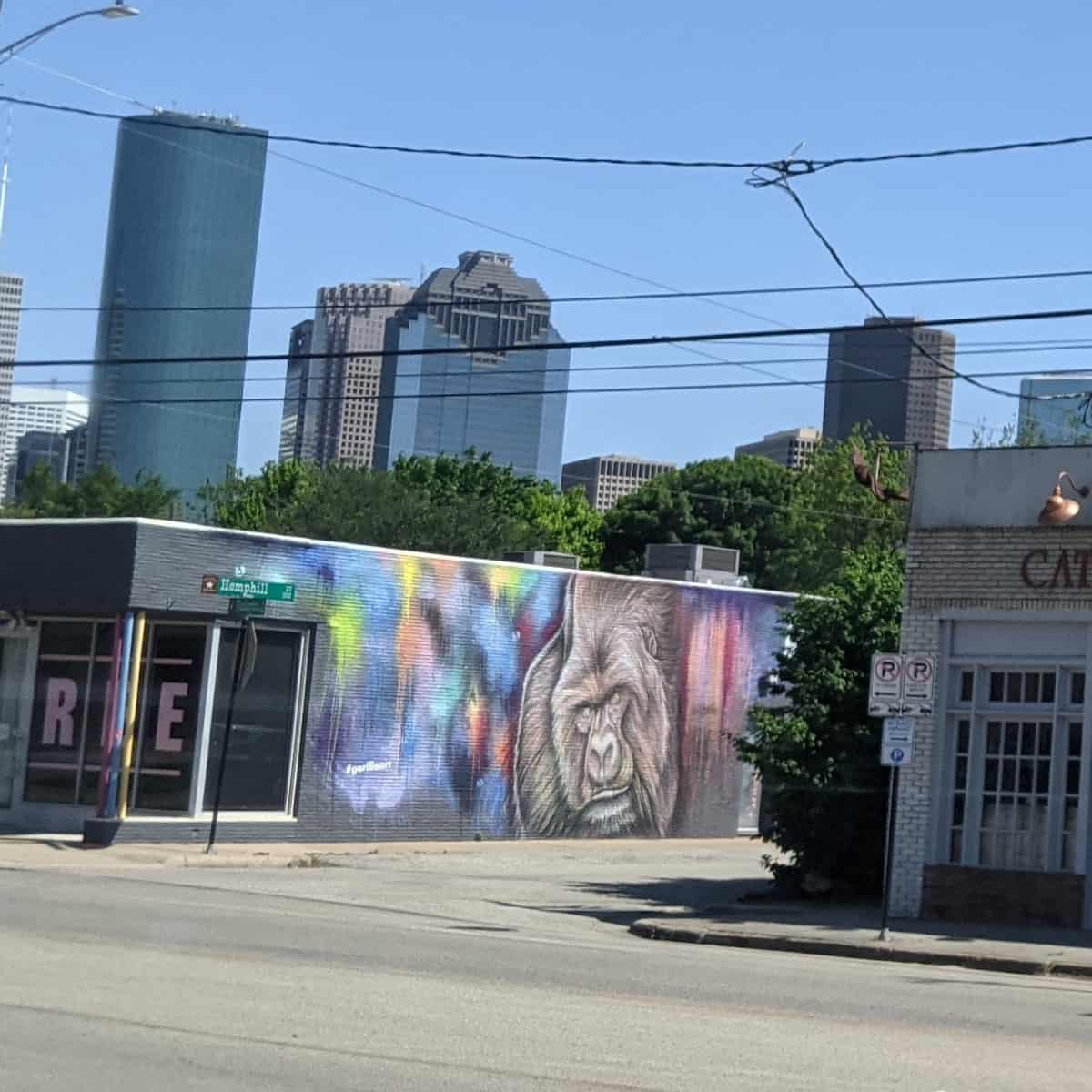 This gorilla mural is by Sebastien "MrD1987" Boileau and was part of the series of murals in the Heights and Downtown. They were completed when the gorillas were first coming to the Houston Zoo.
The mural is on the side of the building, next to Catalina Coffee. You can see it if you are driving east on Washington Avenue.
There is free street parking by the mural. (And sometimes cars park in front of the wall, making pictures a little more difficult.)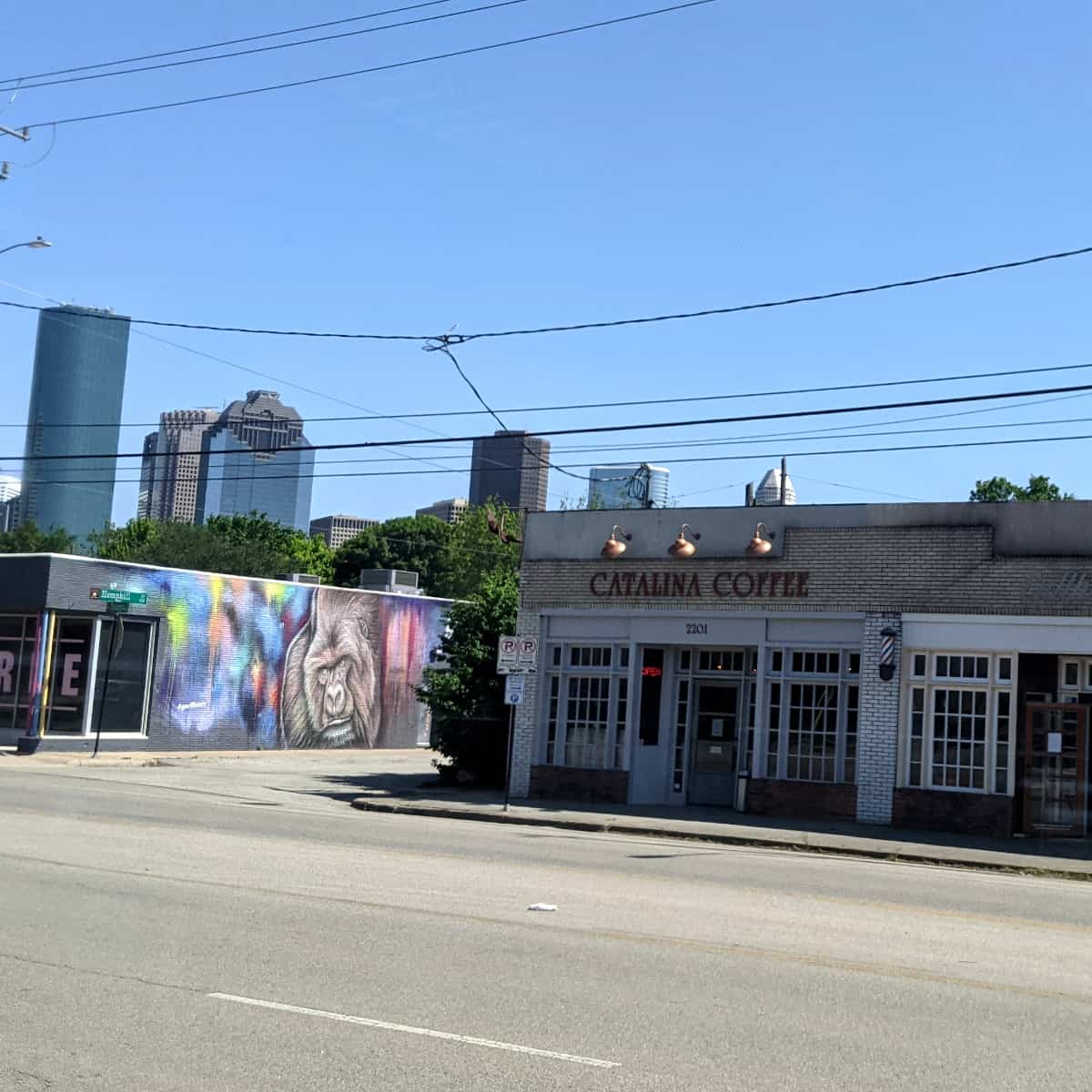 Gorilla Mural on Washington Avenue:
Click on the address for the map: 2201 Washington Ave, Houston, TX 77007