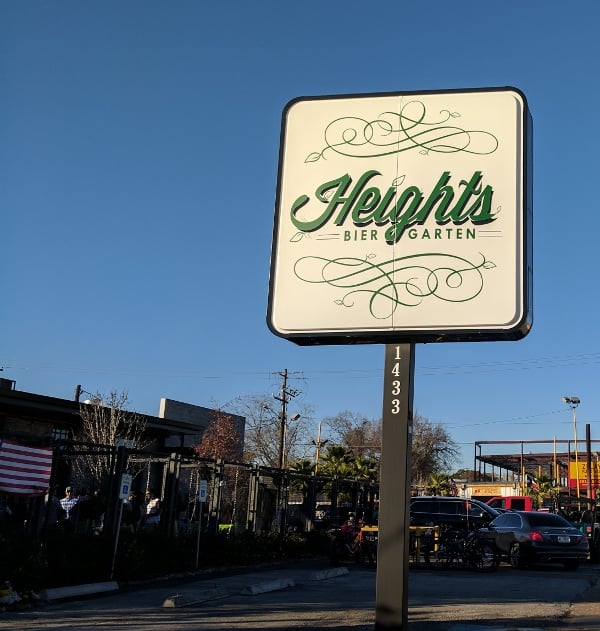 Address:
  1433 N Shepherd Dr #1, Houston, TX 77008
You have a BABY in a BAR? Well, not quite a bar, but at Heights Bier Garten!
This beer garden serves up a lot more than beer... and it's family and dog friendly. This patio is full of tables, porch swings and sports on TVs.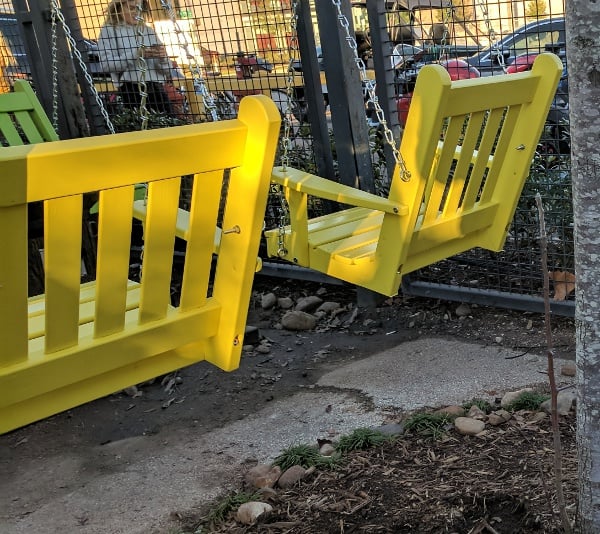 At the two bars, you order food and drinks... and the food comes to your table. While you wait, you can watch the game, play cornhole or just relax in the swings. Or bring your own boardgame to play outside.
The food is really good... and my favorite is Roasted Cauliflower and the salads. And the homemade sausage is very popular.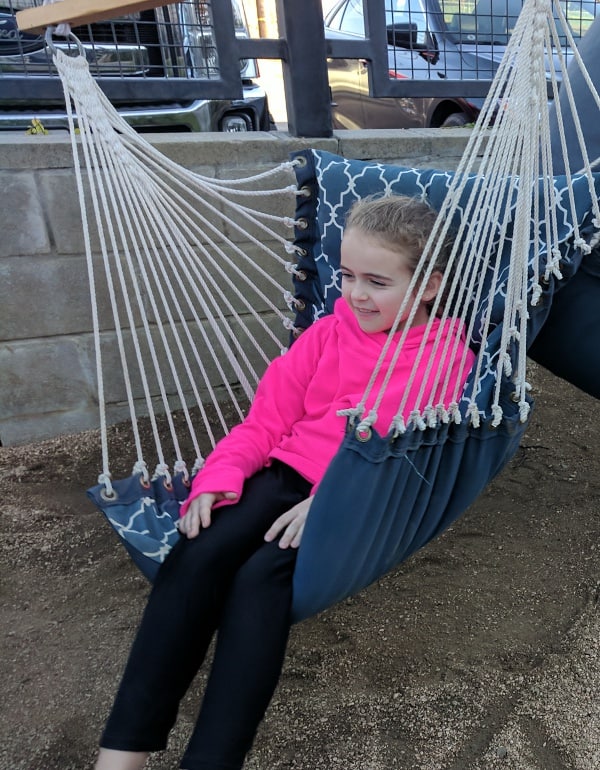 When we went, there was a big game and the place was PACKED. Singles, families, dogs... everyone was there. I'd have more pictures, but there were people everywhere!
Parking in available in the back, but it is tight. We ended up parking by Love Park and walked over.
Also know that most of the seating is outside (with shade and heaters)... so this is great for a nice day! Also, check the hours before you go... because it opens late on weekdays!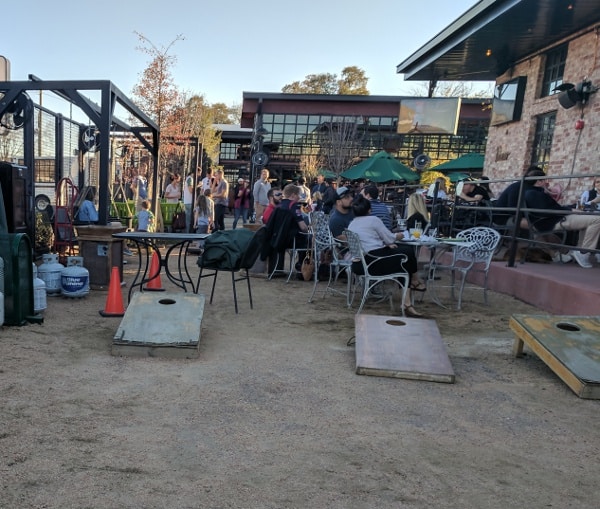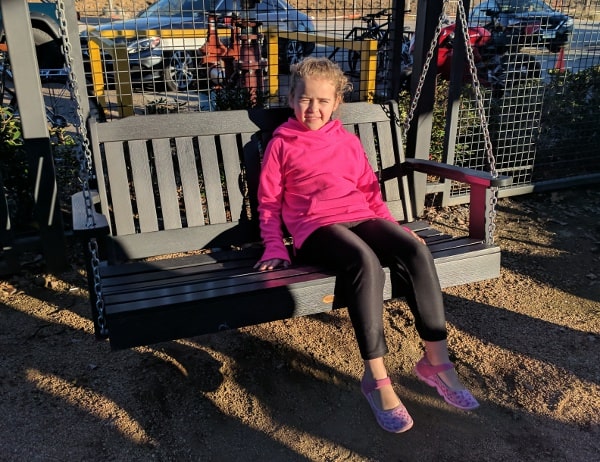 Find more Houston area restaurants: