Having fun with the family and exploring Houston can be easy! If you have a few hours, we have ideas on how to spend them with the kids.
In this Half Day in Houston series, find a place to park, play, explore and eat… all in one spot. Pick what you like or combine with another Half Day post!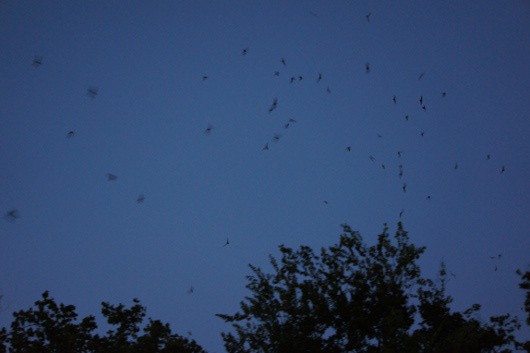 In this adventure, see hundreds of thousands of Mexican Free-Tailed Bats emerge nightly, right in the middle of Houston!
Grab a casual dinner at Whole Foods, walk along Buffalo Bayou and find a spot on the hill at the Waugh Bridge Bat Colony.
Park:  Park once at Whole Foods in the free lot. You could walk to the bayou, but there are signs saying parking is for shoppers only... so move your car up to Buffalo Bayou.
There is some very limited parking along Allen Parkway, but free parking lot just opened at Lost Lake... just .3 miles from the bats.
Explore: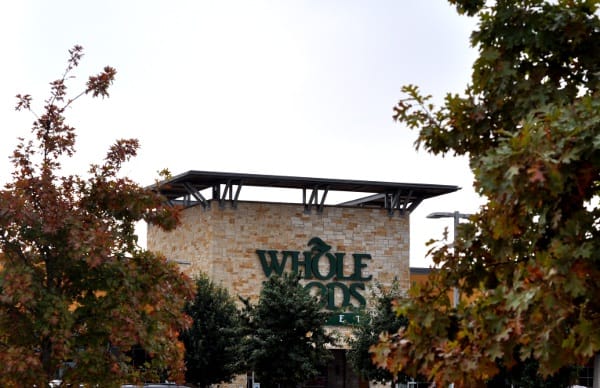 1. Whole Foods Market - 701 Waugh Drive, Houston, TX 77019
Start the adventure with a casual lunch at Whole Foods on Waugh. You can grab pizza, sandwiches, noodles and more from the store/cafe and eat in the restaurant area. You could even buy a quart of milk and easy-to-eat groceries and enjoy it on the patio. Whole Foods provides the napkins, plasticware and cups.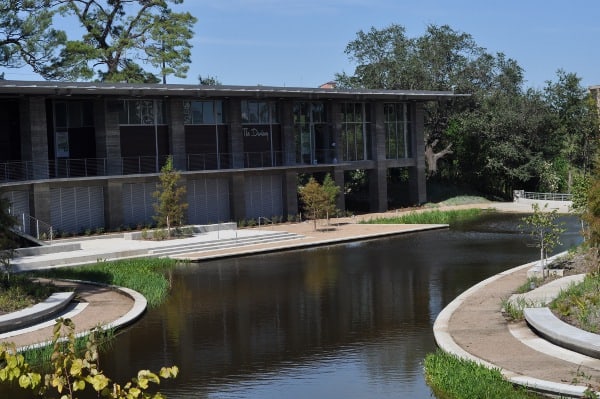 2. Lost Lake & The Dunlavy - 3422 Allen Parkway, Houston, TX 77019 - Free
Before dusk, make the very short drive up to Buffalo Bayou. Along Allen Parkway you can find parking at The Dunlavy. Make the short walk back to Waugh Drive, along the bayou!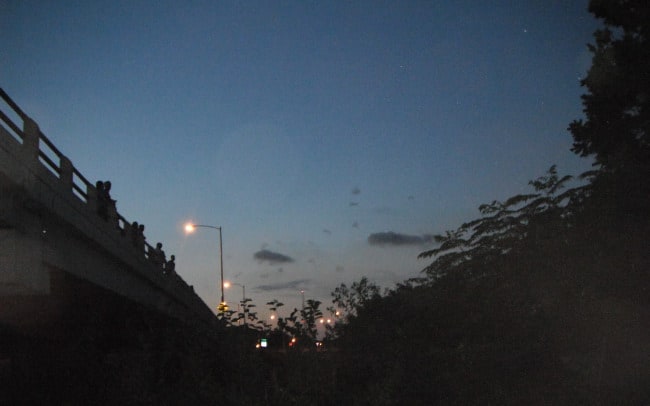 3. Waugh Bridge Bat Colony - Allen Parkway & Waugh Drive, Houston, TX - Free
Once you are at the Waugh Street Bridge, find the viewing platform on the banks of the bayou. Here you can read about the bats and their home.
Get ready to watch from here or find a spot on the hill! Bring some bug spray... you might need it before the bats come out to eat the mosquitoes!
When the bats are ready, you will know. Hundreds of thousands will emerge together and fly out towards Downtown!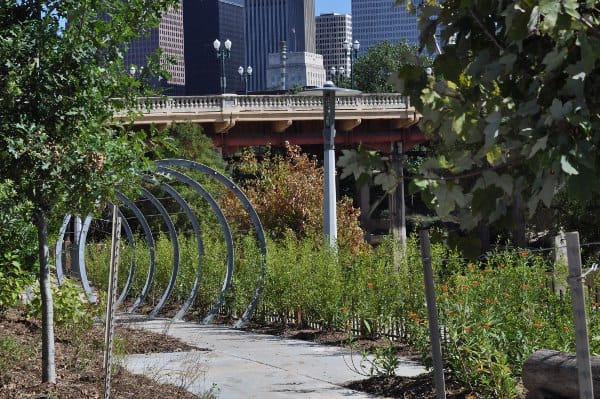 If you are looking for more to do, add in a pre-dusk walk along
Buffalo Bayou Park
!