Location: 5109 Kirby dr 77098
Age Appropriate: All ages!
Price: $-$$
Hi, I'm Juliette! My husband, my 7-year-old and I love going out to eat and we are sharing our restaurant finds with you.
As you might have noticed my 6-year-old just turned 7! We are very excited to see what this year will bring and sure look back fondly at the past 7 years.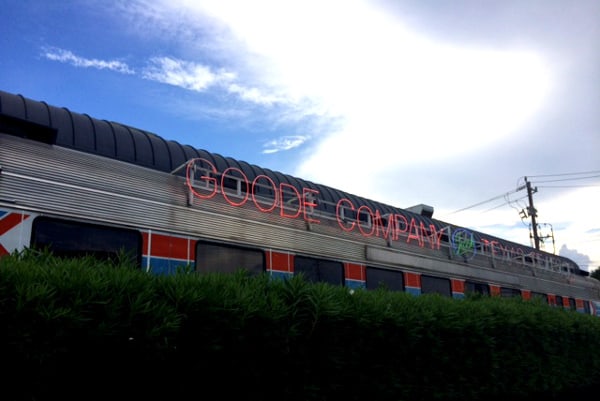 We ate at
Goode Co. Seafood
last weekend and one way to get your little ones excited about it is that it is also a train. They incorporated a passenger car on rails to the restaurant and if you are lucky, like us Sunday night, you get to sit by a window in the train side of the restaurant.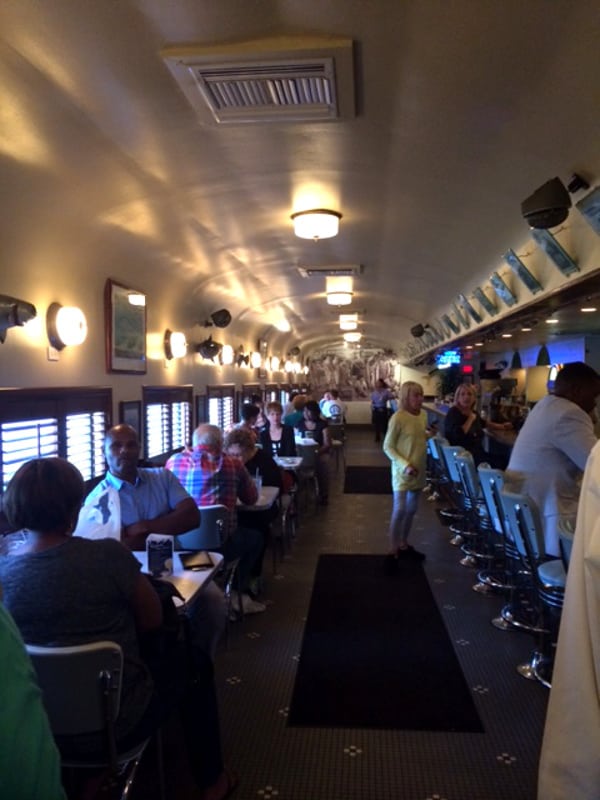 Goode Co. is really a staple in Houston and if you remember we reviewed G
oode Company Barbecue
one about one year ago. The decor in this one is still casual, a little bit like a 50's diner vibe, lots and lots of pictures of fish and fish art that is bound to entertain everyone.
As I said, the restaurant is split in half, the train on one side, the bar and kitchen in the middle and a "normal" side. I enjoyed that the TVs are only in the bar area and not everywhere. Their bathroom was clean and had a changing table.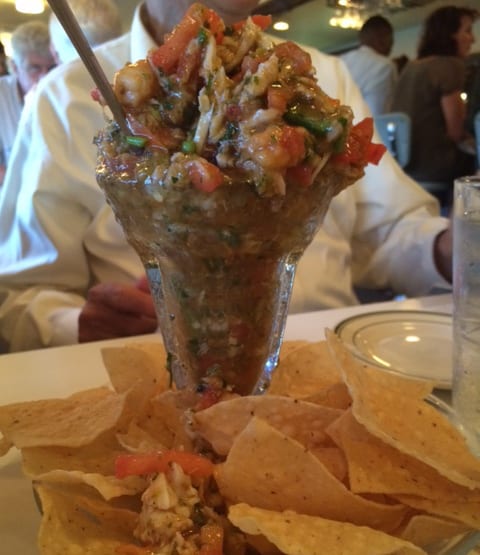 Their food is the reason people come and come back year after year. So let me tell you what we had. First off, we tried the Campechana de Mariscos: a delicious seafood salsa that you just can't stop eating once you start. It had shrimp, crab, tomato, cilantro and other secret ingredients that make you go for one more bite! It is served with delicious crunchy chips.
Our son, who was busy with the word search on their kid placemat, picked the fried seafood combo with shrimp and catfish accompanied by fries. He really enjoyed his dinner and the appetizer too. My husband chose the Oysters Rockefeller and they were as delicious as they were beautifully served.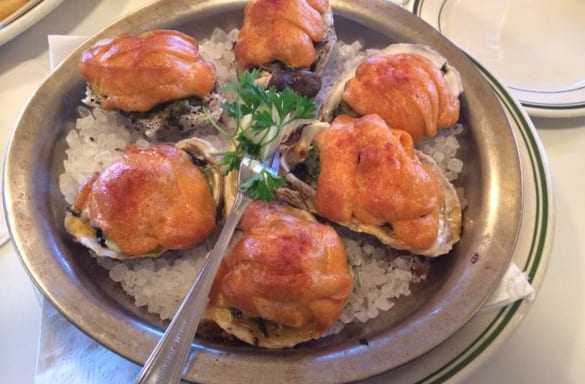 I had their crab cakes ( in the appetizers menu) that come with creamy mushrooms. I love crab cakes and they can be delicious or horrendous. Those were perfect. Not too greasy, nor too spicy or with a lot of filling and no crab. No, those were mouthwatering, tasty and savory.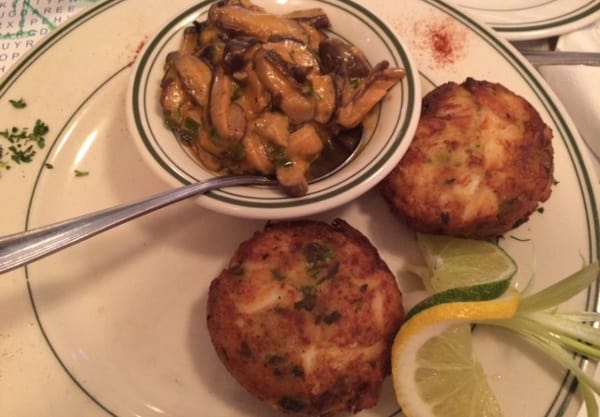 We had no room for dessert but we know that they have a delicious pecan pie here so if you are still hungry, give it a try! The family atmosphere and food at Goode Co Seafood will make you want to linger and enjoy a great Southern style seafood meal with all your family and friend.
See you next week for another culinary adventure!