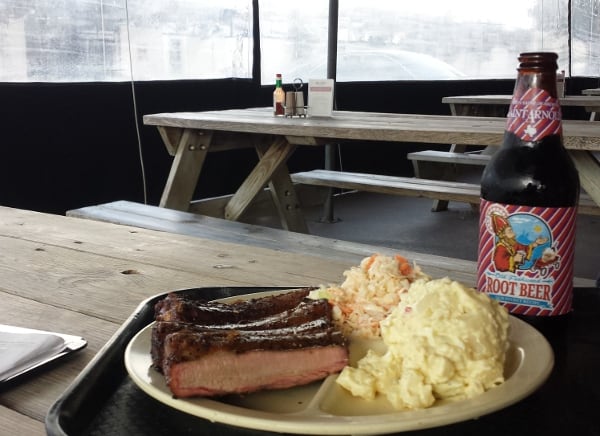 Address:
5109 Kirby Drive, Houston, Texas
You went to Goode Company without me??? That's what my husband said when he discovered the leftover ribs in the fridge.
We had recently been to the Goode Company BBQ in the Memorial Area... and had the remainder of our gift card burning a hole in my purse... so the kids and I headed to Goode Company BBQ on Kirby. (And a few hours later, my husband regretted making his own dinner plans.)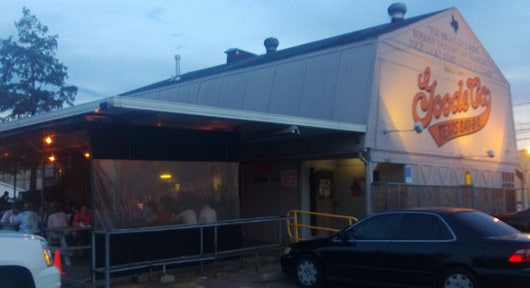 Both locations are casual and kid friendly... but Kirby is especially casual.
The building looks like a barn, with just a handful of tables inside and rows of picnic tables on the covered patio. You pick up a tray, order ask you slide down the counter and pay at the end.
This location does not have kids meals, so we all ordered from the main menu. Ribs, meat place and the non-jalapeno bread all found the way to our table.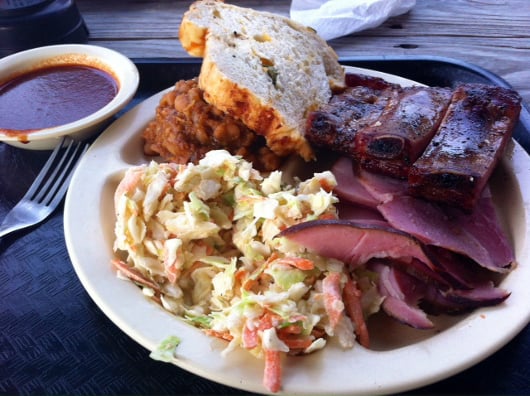 We sat outside (the best spot for my big, sometimes messy, group). We ate and ate and ate... and refilled tea and water right next to the table. (Soda is only inside.)
The food was good Goode Company food... and everyone (minus my husband at some boring restaurant) was happy.
We did visit the bathrooms, which remind me of the old school gas station bathrooms on the side of the building (found across the midwest when I was a kid)... but these were clean.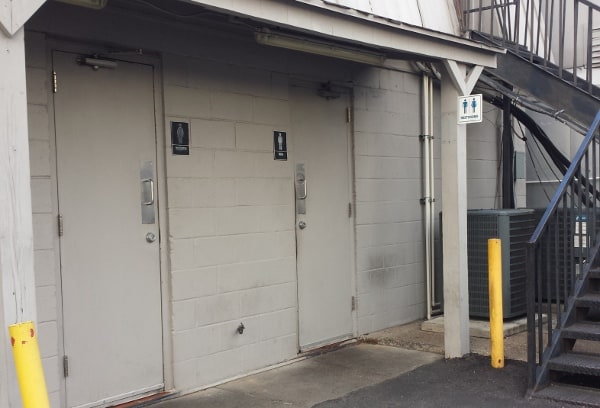 Goode Company is not especially cheap, but it's always a solid meal choice that makes everyone in my family happy!
Find more family friendly Houston restaurants: