My favorite soccer cafe and favorite soccer mural is at Toros. Just look at the pictures!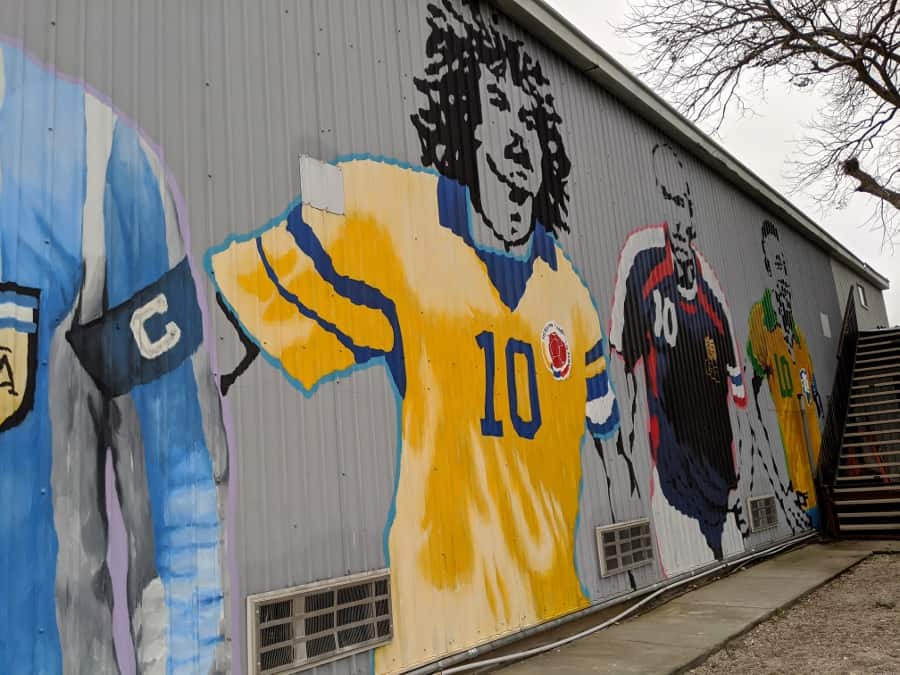 The mural is right by the soccer fields and you can see it from the street. The cafe has free parking (and free street parking is also available).
Get a closer look by heading into Toros. It is simple, sleek and clean… and you can tell they love soccer.
You can grab a drink and kick the ball around or watch a game in progress. Or you can sign up for a league!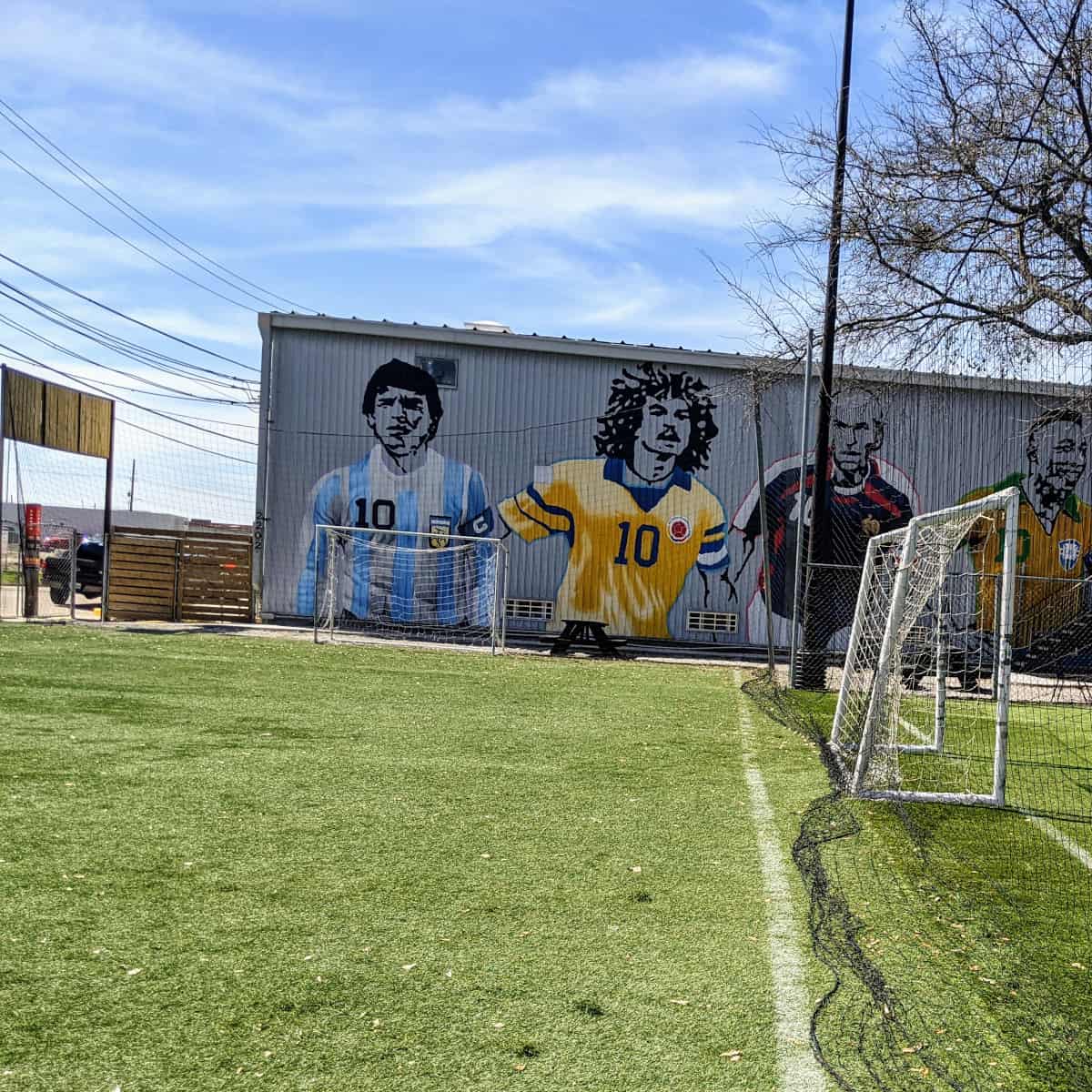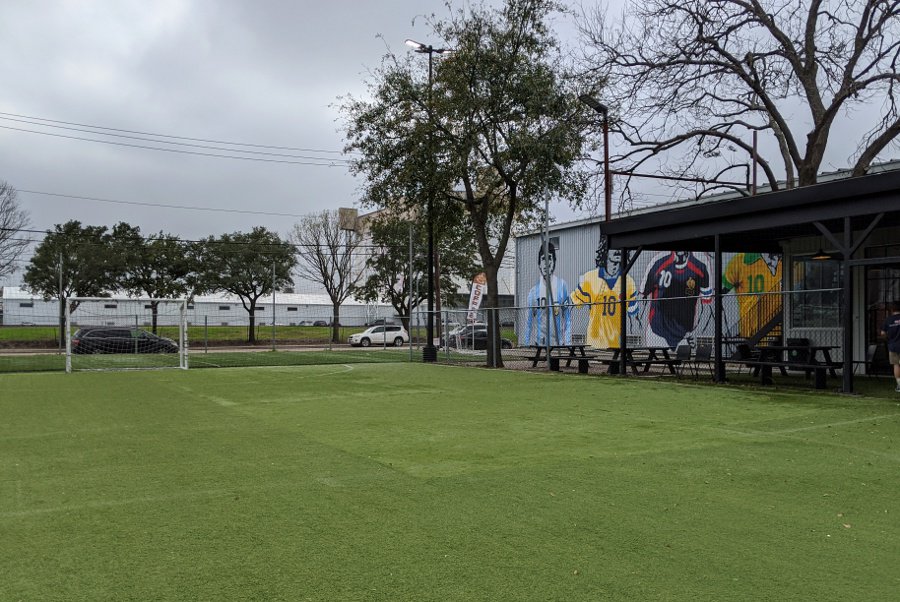 Toros Soccer Mural:
Address: Toros, 2202 Summer St, Houston, TX 77007