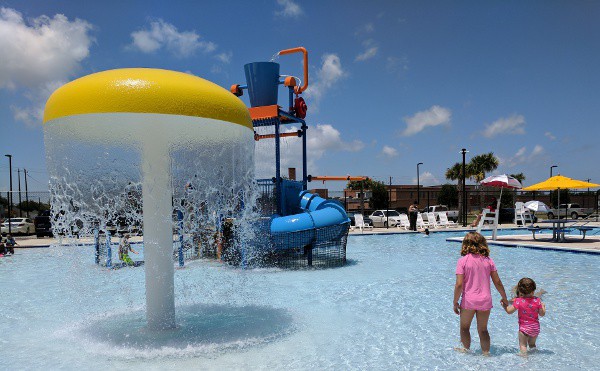 Address:
2016 43rd St, Galveston, TX 77550
Mom, I like Galveston without the sand!
This is what my son told me at Lasker Park Community Pool!
We spend a lot of time at the beach... and this new pool between Broadway and Seawall was a nice change. It has beach entry, little kid splash area, a big slide, a poolside basketball hoop and a lap pool. Non-residents can swim for a fee.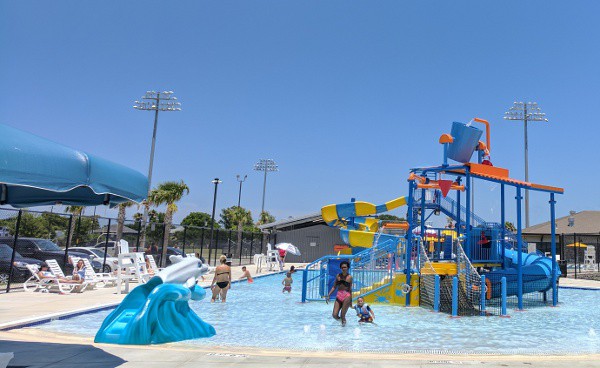 It cost us $6 for adults and $4 for kids and we needed a drivers licence for the waiver. Parking was free in the lot.
At Lasker Pool, everything is nice and new (including the restrooms) and there is quite a lot of shade around the outside of the pool. There are lifeguards all around the pool and the patrons were friendly.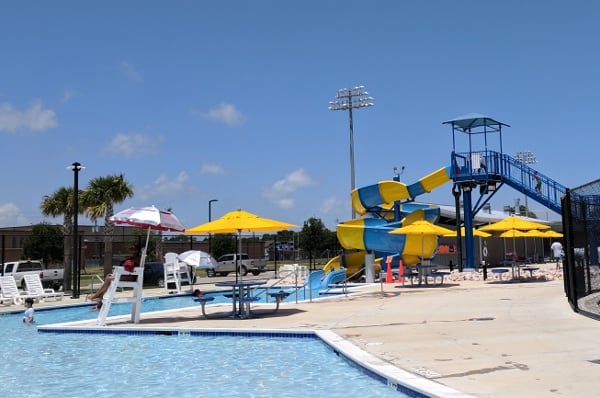 One of my kids was sad that he was 47" and the big slide requires you to be 48"... but once he found he could jump off the side into the deep end, he decided his day was going to be pretty good.
The lap pool opens early but the rest opens later in the morning. (Everything is closed on Mondays.)  At 1:00pm on a weekday, there were less than 10 families at the pool. By 3:00pm, the chairs and pools were filling up.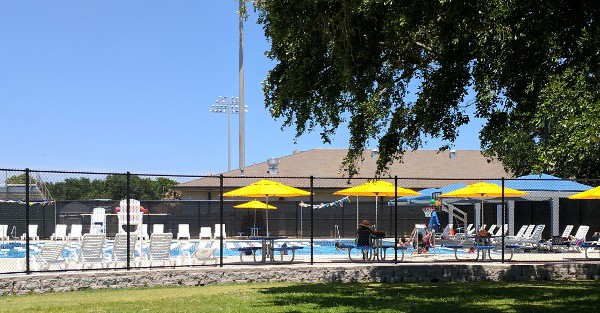 We had a lot of fun in the water... and were able to finish our Galveston trip without so much sand in our suits! To find more to do in Galveston with kids, go
HERE
!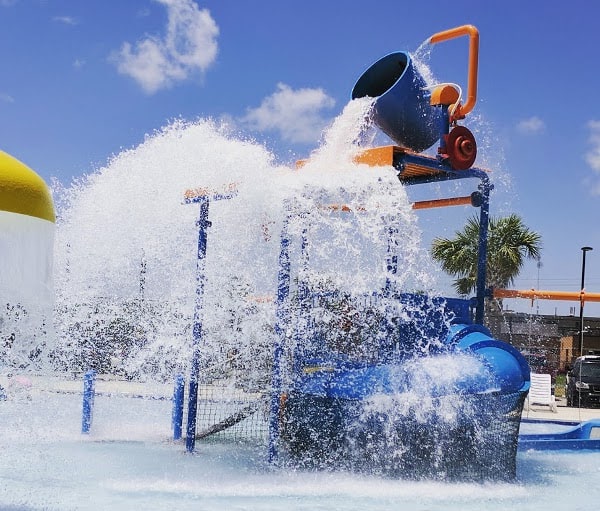 Find more Houston area parks and pools: