Space Center Houston Galaxy Lights... is at Space Center Houston! It is open November 13, 2021 through January 2, 2022.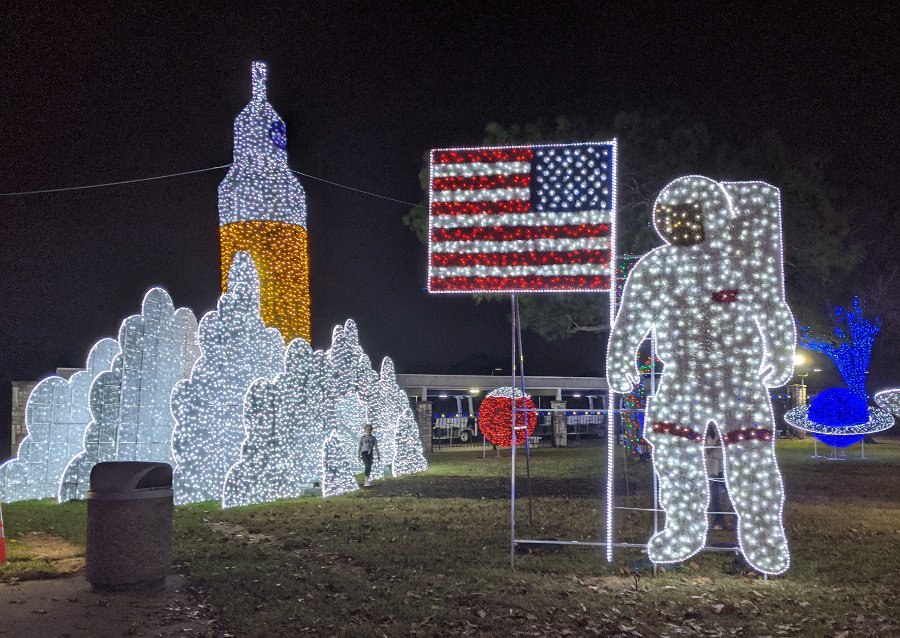 At the time of this post, we have not been to Galaxy Lights for 2021... but this is what it looked like last time!
At Galaxy Lights, we got to see all of Space Center.. but all lit up!
Our favorite part is when you first walk in and see the kinetic lights on the ceiling. (Watch the video below!) Dozens of suspended lights move in precise choreographed sequences and they are unlike anything we've seen at other holiday displays.
Much of Space Center is open... including the exhibits and tram.
At Galaxy Lights, we did not see any of the daytime talks or regular movies while we were there but we did visit the main galleries and board the tram to see even more lights and massive Saturn V rocket.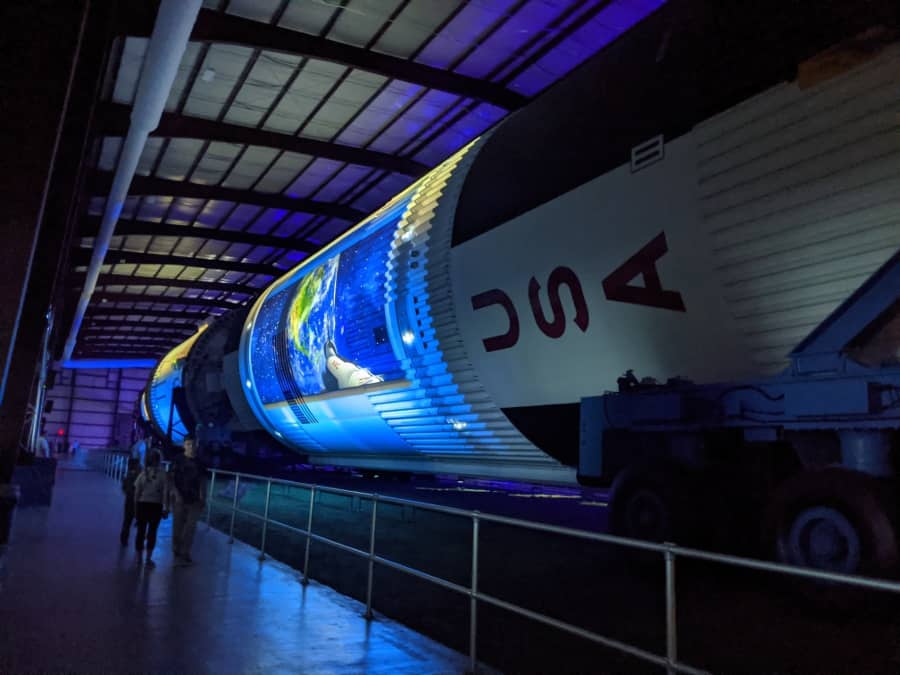 We went crazy late to fit it in, and missed all our bedtimes, but we beat the crowds and got great parking. The recommended visit is two hours long.
Look at the pictures below and go HERE for more holiday events around Houston.