Go, go, go to the Friendswood Christmas Trail! Stevenson Park has transformed for the holidays... and families can enjoy the FREE Christmas Fairy Trail!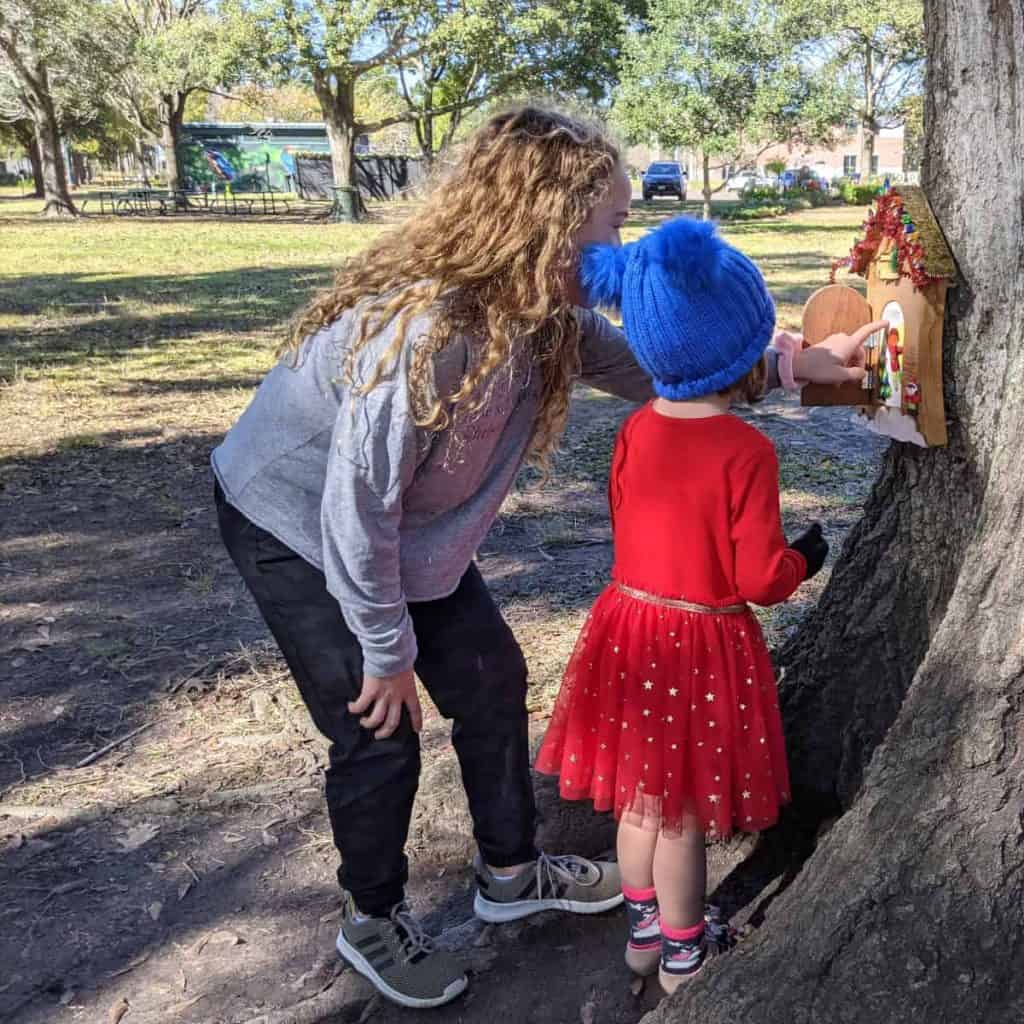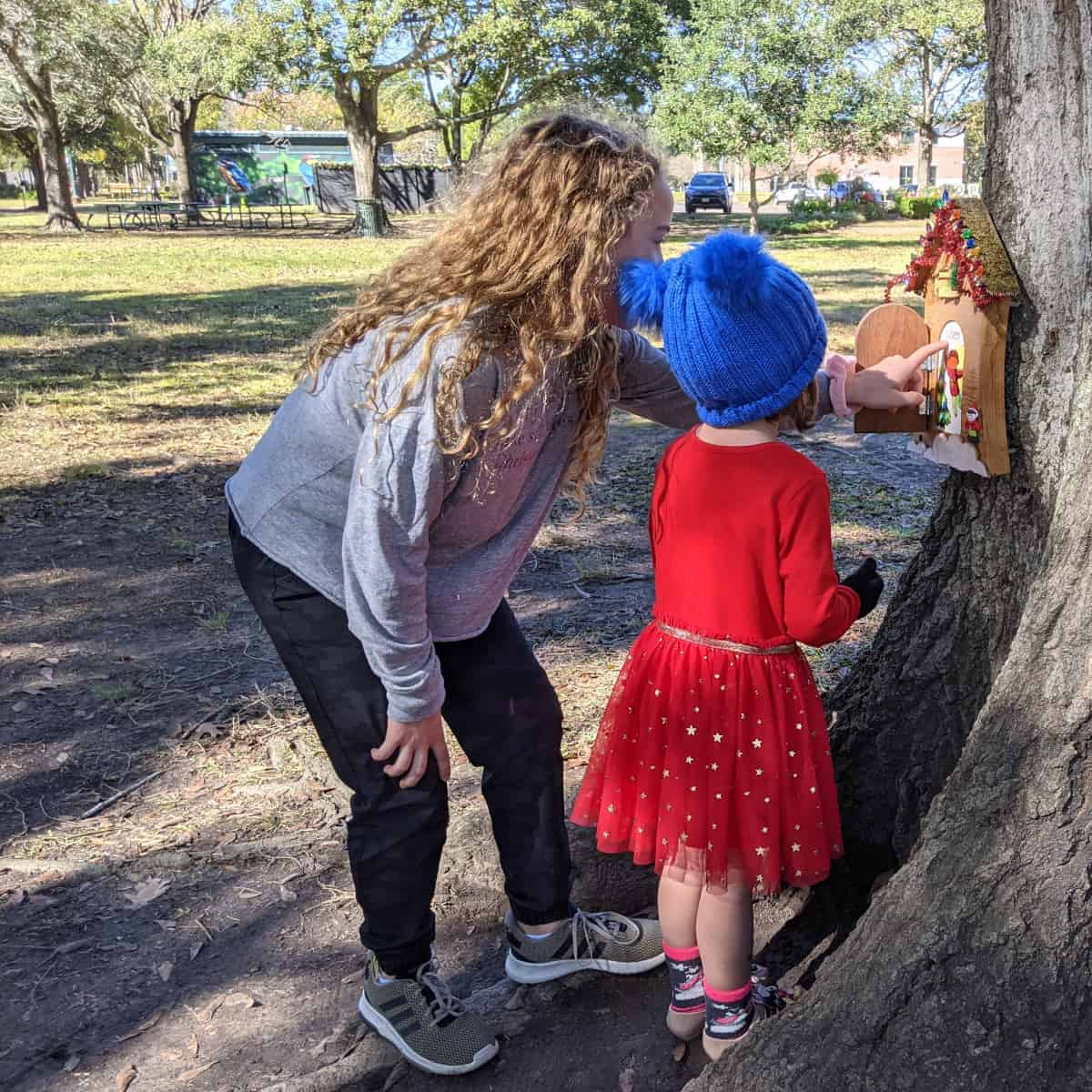 The Fairy Trail has been dressed up the holidays. The Christmas Fairy Trail is a daytime hunt for Christmas related fairies. Find the new Christmas fairies hidden along the new lighted Christmas trail. Fairy maps are available online and at the Fairy door and bulletin board in Stevenson Park.
The Christmas Fairy Trail is an updated to the popular Fairy Trail... which is available all year long. Know that there are two fairy trails right now, so look for two maps. There is a Christmas map that points to Christmas fairies that are like 3D stickers around the park. There is the regular map that points to the little fairy houses that kids can open. These little houses have been decorated for Christmas too!