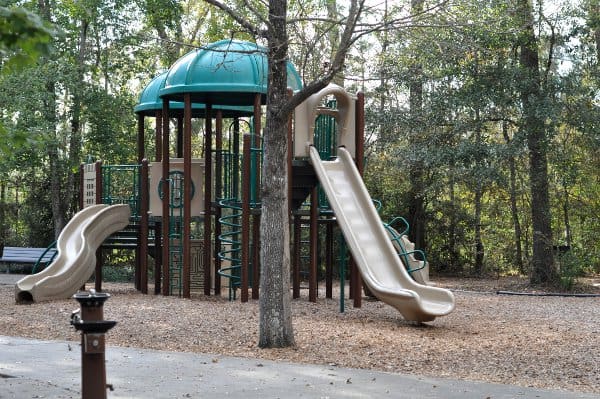 Address:
7505 S. Forestgate Drive, The Woodlands, TX 77382
Last week we discovered the amazing Burroughs Park... and noticed a whole lot of nearby green squares on the map.
So, as we like to do, the next week we set off to see what was in these green patches. One that we found was Forestgate Park!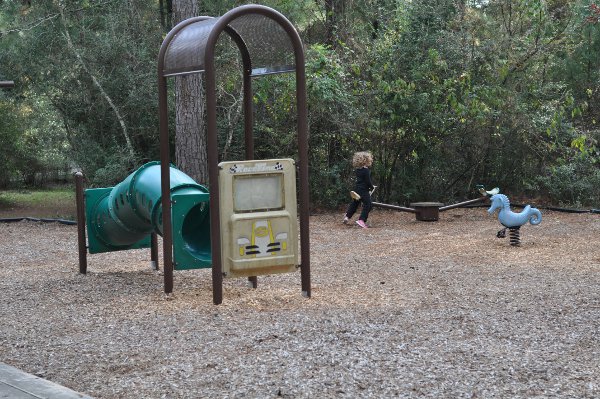 This big park in The Woodlands has 2 play structures, swings, a bunch of picnic tables and BBQ pits, a gazebo, courts, ball fields, skate park, restrooms and a pool!
The pool was only open to the swim team when we visited... but it's another good one. Check out the slides at the bottom of the post!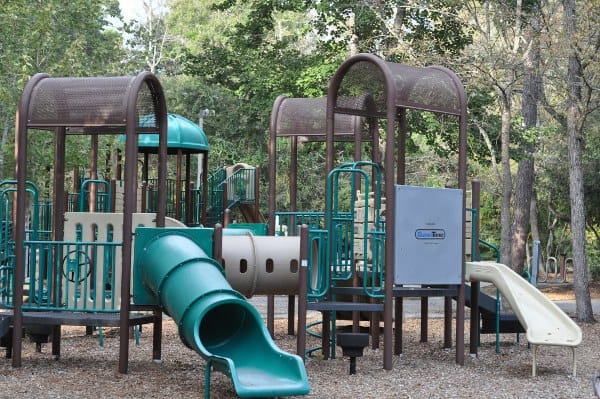 As we've said before about
The Woodlands
parks... this township does a really good job. Lots of trees, lots of space and really good facilities for families. (Plus, they are connected by miles and miles of trails!)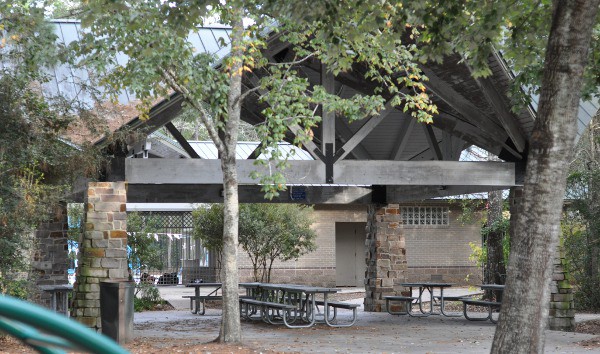 We stopped by this park after missing out on a busy teeter totter at another park... so I am especially happy to report that Forestgate has there very own teeter totter and all was made right in my family. (Sounds super serious, right?)
The equipment is a little older than some other area parks... but it's in good condition and has some great slides and tubes.
Several families were on the courts and on the playground when we visited... and everyone was having a good time.
Take a look at the pictures and stop by the next time you are in The Woodlands.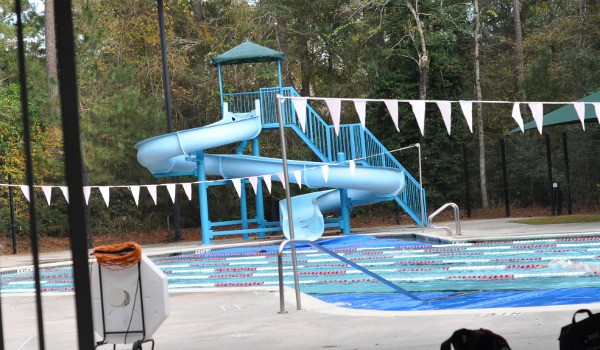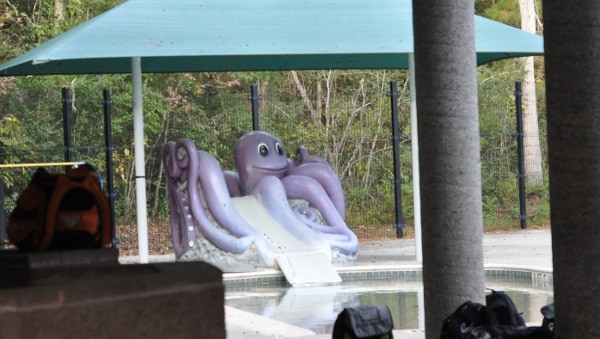 Find more Houston are parks: