Fishing Lake, Picnic Tables and Five Playgrounds Under the Trees at Burroughs Park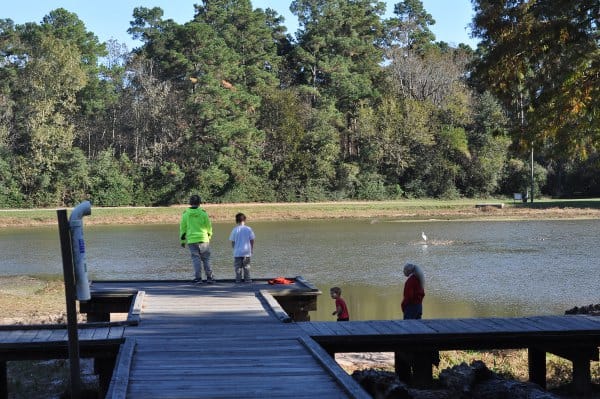 Every time someone tells me about a good Houston park, I add it to my list of places to visit. This park was recommended so many times, it could have filled an entire page in my beat up notebook. We finally got out to Burroughs Park last week... and I now know why so many families like it!
The front of the park is all ball fields, but when you drive to the back you find trails, fishing lake, playgrounds, picnic areas and a dog park.
As we went past the fields and through the trees, my son declared that this Tomball park was a good as Spring Creek Park and Lake Houston Wilderness Park. (And that is a compliment!)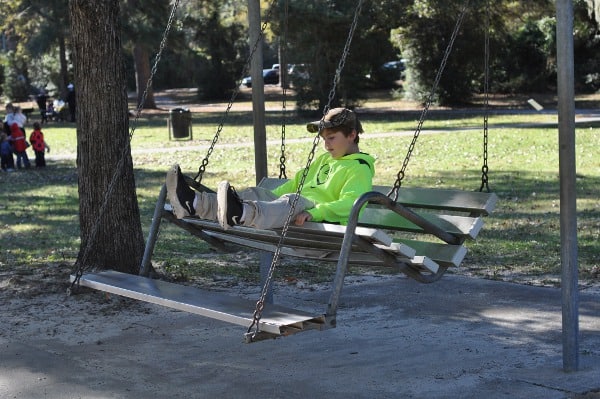 Picnicking at Burroughs Park:
At Burroughs Park we found parking and dozens of families picnicking and hosting birthday parties. People were everywhere, but the park is so big that it was not crowded at all.
Playgrounds at Burroughs Park:
There are five playgrounds, all within walking distance. Perhaps the most unusual feature was the "porch swing". On the these swings, there is a place for your feet so you can push the swing while you sit down.
My kids thought these porch swings were the very coolest part. And they learned pretty quickly not to fight over the swings while they were moving. (So, you might want to keep your little kids a good distance away.)
Also, the traditional play structures are good ones. They are well kept with cool features including slides, tubes and giant sandbox.
Lake at Burroughs Park:
The big lake at Burroughs Park is stocked with rainbow trout by the Texas Parks and Wildlife Department. It contains bluegill, channel catfish and largemouth bass. (Catch-and-release fishing is encouraged.)
There are also a lot of ducks are by the water, and feeding them was our favorite part (after the porch swings).
If you are close to Burroughs Park (map below), pack a picnic and some food for the ducks... and enjoy your day under the big trees and by the lake!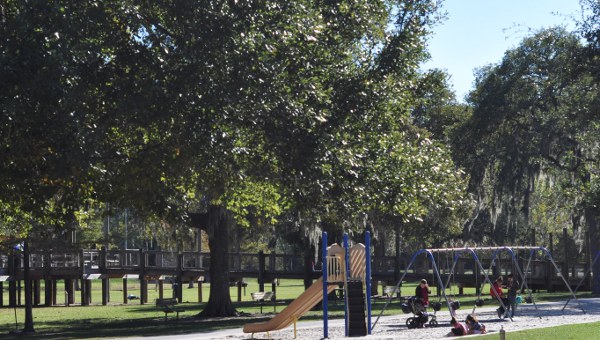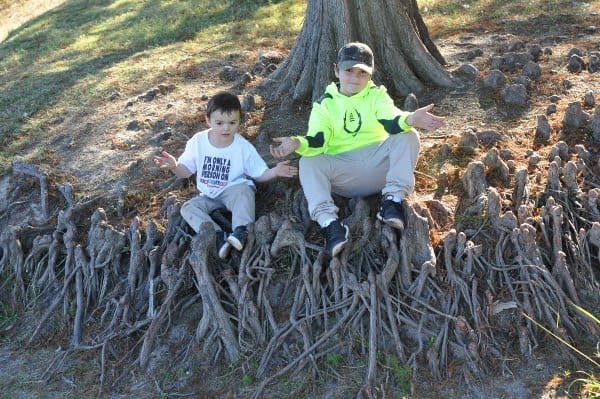 Burroughs Park:
Address: 9738 Hufsmith Road, Tomball, Texas 77375