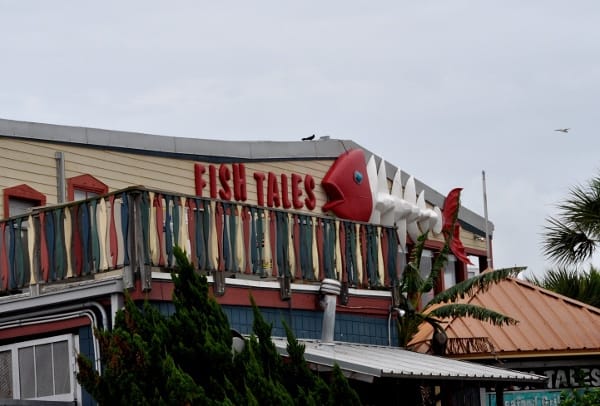 Address:
2502 Seawall Blvd, Galveston, TX 77550
Fish Tales  is on the Galveston Seawall, directly across from Pleasure Pier. It's a Landry's restaurant (like Rainforest Cafe) and given the location, you can probably guest that it gets a lot of tourists. And since we're tourists when we go to Galveston, we felt right at home.
When we visited on a rainy afternoon, we were seated right away. I see some other reviews saying it gets packed with Galveston is busy... so consider reservations when the weather is good.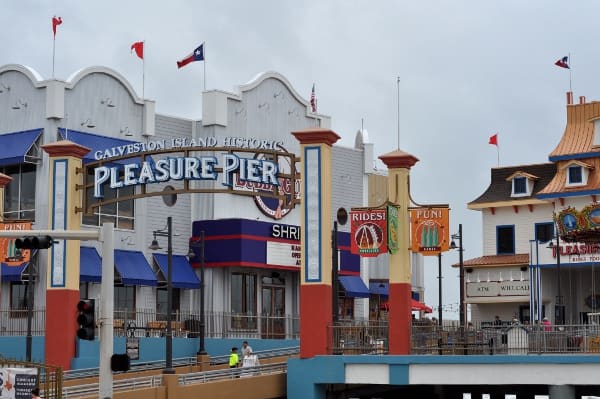 We sat on the patio, overlooking Pleasure Pier. The staff was friendly and helpful and got the kids meals started quickly. The kids chose the chicken and shrimp kids meals and I selected the shrimp po-boy.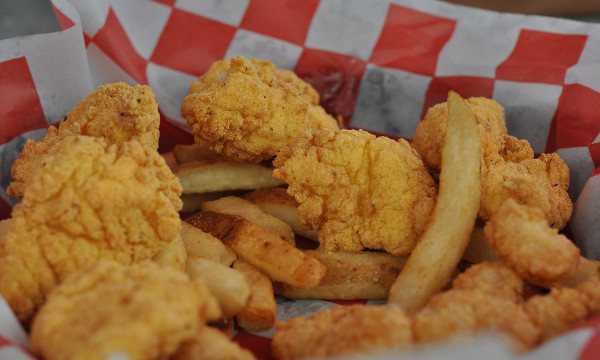 The food came quick and the servings were huge. My poboy ($12.99) could have easily have fed two people... so I shared (a little).
The seagulls had zero-ed in on us by the end of our meal and kept trying to steal our fries, so we packed up our leftovers and headed to the park. Fish Tales is a short walk from the playground and splashpad at Menard Park.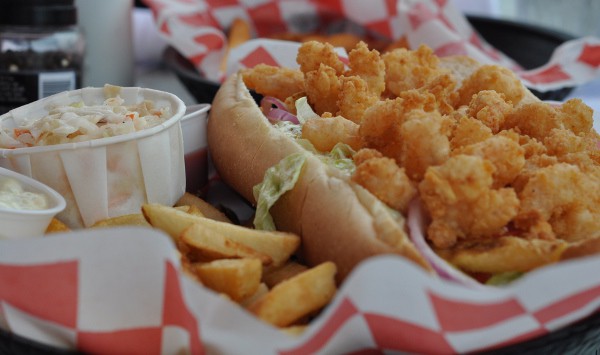 Overall, we had a good meal and enjoyed look out on the seawall.