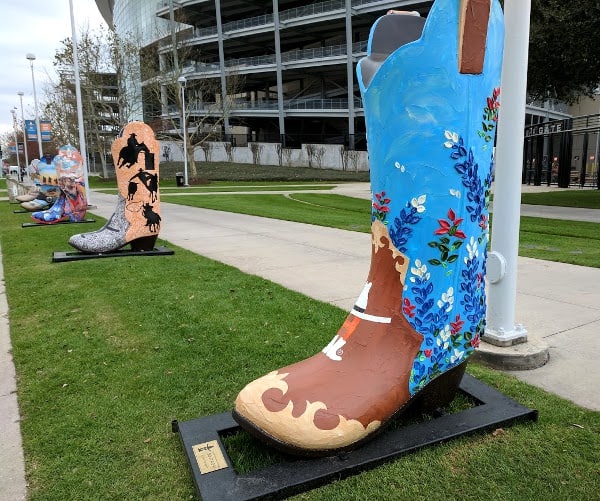 This morning I saw
Amy Davis's story
on
Rodeo Houston
's Boot Row... and Dusti Joyner's boot was our first stop this morning!
Boot Row is a walkway on the grounds of Rodeo Houston, with 10, 6 foot tall boots.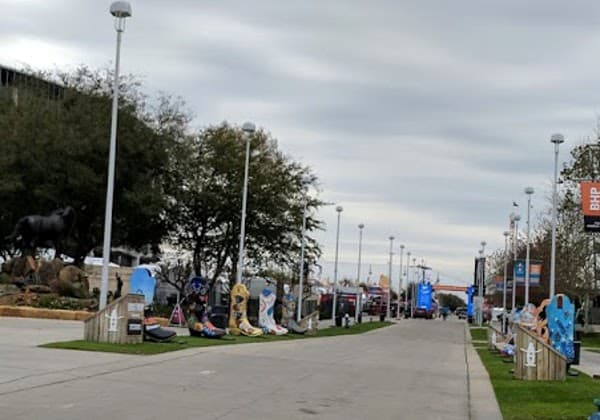 Joyner is one of the artists... and back in 1993, she entered the Rodeo Houston school art competition and won best in show. From the KPRC interview, she said, "And from that day on, I was kind of like, 'Oh, I might be okay at this.' And that's how I started art.".
With her boot design, she wants to inspire the same feeling she got when she won best in show all those years ago. She hid a small ladybug on her design for kids to find. So look for it while you are there!