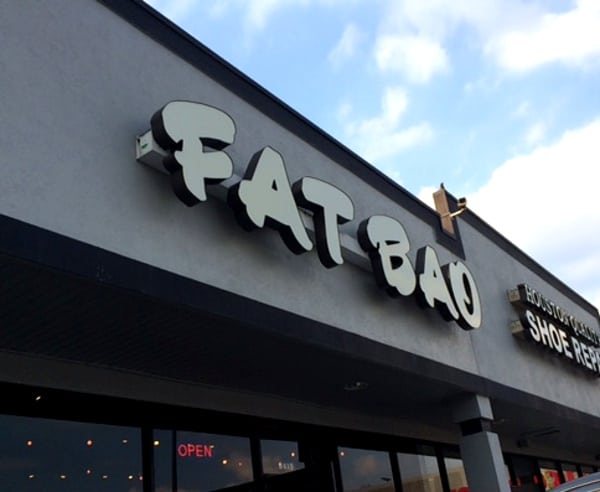 Location:
3419 Kirby Drive Houston, TX 77098
Age Appropriate:
3 and up
Price:
$
Hi, I'm Juliette! My husband, my 7-year-old and I love going out to eat and we are sharing our restaurant finds with you.
Do you know what a Bao is? We didn't either and now we are very happy that we do! It is a Chinese steamed pancake. It is then used as a bread and the inside can have a savory or a sweet filling and it is delicious!
A friend of my husband opened Fat Bao a couple of years ago on Kirby and Richmond and every time we eat there, we can't believe how good it is. Don't let the name fool you, the Fat part means that the baos are filled with a lot of wonderful ingredients.
They are located on the same side as Sushi King and Luna Pizzeria that we reviewed not long ago. The dining room is small with nice wood tables to your left and counter height tables with stools on the right. The big tables mean conviviality and friendliness.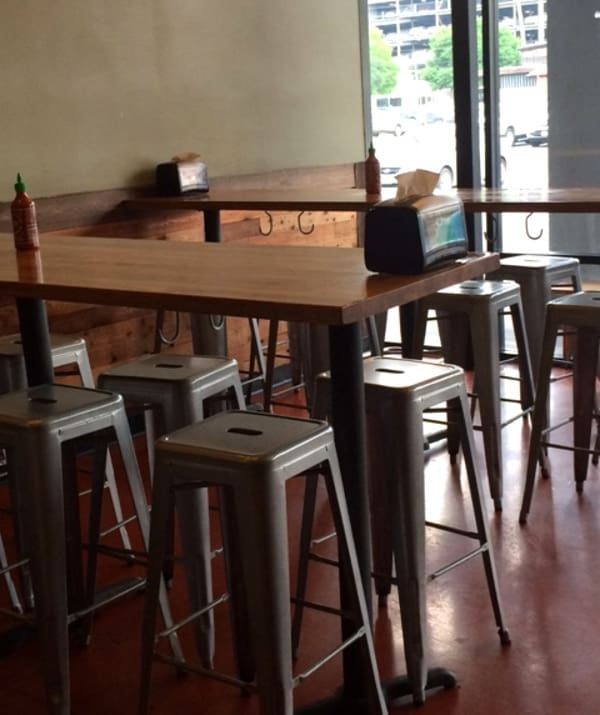 The open kitchen is to your left and you order there. They have a wide array of Japanese drinks and beers if you feel adventurous. They have high chairs for the younger ones and clean and nice restrooms!
The baos are filled with many options and my son likes the fried chicken one. It is really good chicken, and just a little sauce. My son likes the soft bao that is easy to eat and delicious.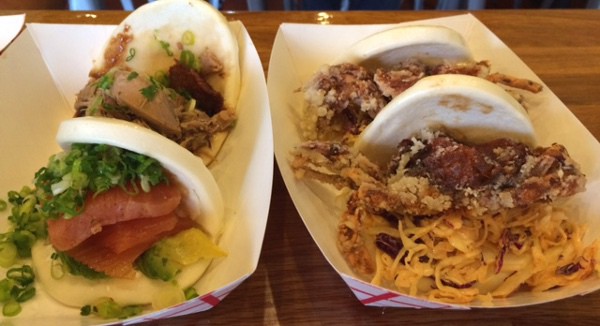 My husband and I ordered the Crab Daddy: a bao filled with slaw and a wonderful fried soft-shell crab. I had never eaten soft-shell crab before coming to Fat Bao and it is absolutely wonderful. The crab is soft and crunchy at the same time and the softness of the Bao is a perfect companion to the crunch of the crab. It is their specialty and they have mastered it.
My husband also ordered the Pekin Duck and I chose the New Yorker with in-house smoked salmon, green onions and a delicious sauce. They are really good at putting a generous amount of duck or salmon in their sandwich. The bao is so light and small that it leaves space for the filling to be the centerpiece.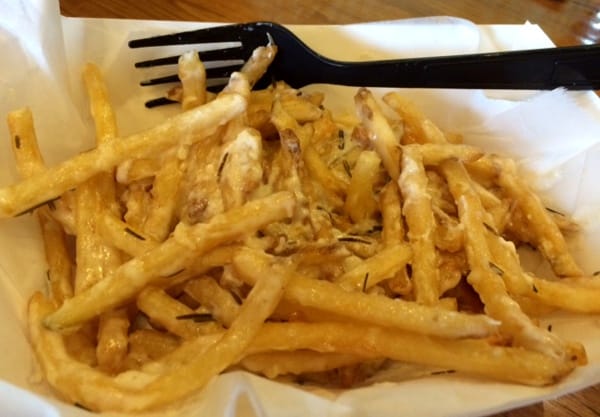 And I kept the best for last... the most delicious fries ever... order their Yummy Fries. They are coated with parmesan and rosemary, it creates a kind of sauce and once you have one, you can't stop! Fat Bao's chef is incredible at combining herbs and spices so that every sandwich is unique and delicious. If baos are not for you however, they also serve salads and 2 kinds of tacos.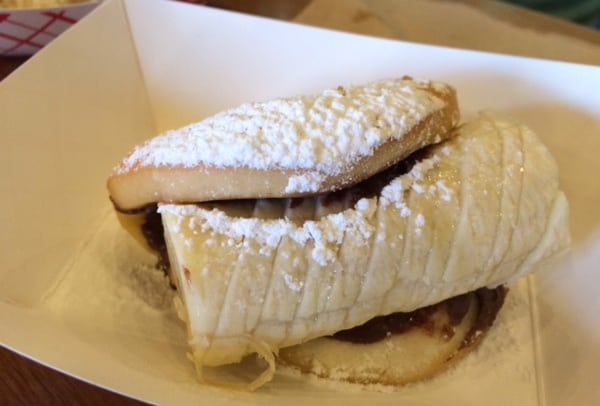 My son ordered a sweet bao with Nutella and Banana, and well, what can I say about it except there was nothing left!!!
So next time you don't feel like eating the same old things, think of Fat Bao! You might just find that the Bao is your new favorite kind of sandwich! We like to try new foods and tell our son he needs to be a risk-taker too and we all love Fat Bao. And remember the only Fat there is the delicious fillings inside the Bao!
See you next week for another culinary adventure!