Look at these dogs on the crosswalk... it's the mural at Uncle Beans Coffee on Houston Avenue! The art is by Joel Vargas.
Stop by the cool coffee shop for drive through and walk up service. There is a covered patio (with fans) for you to enjoy your drink and light food.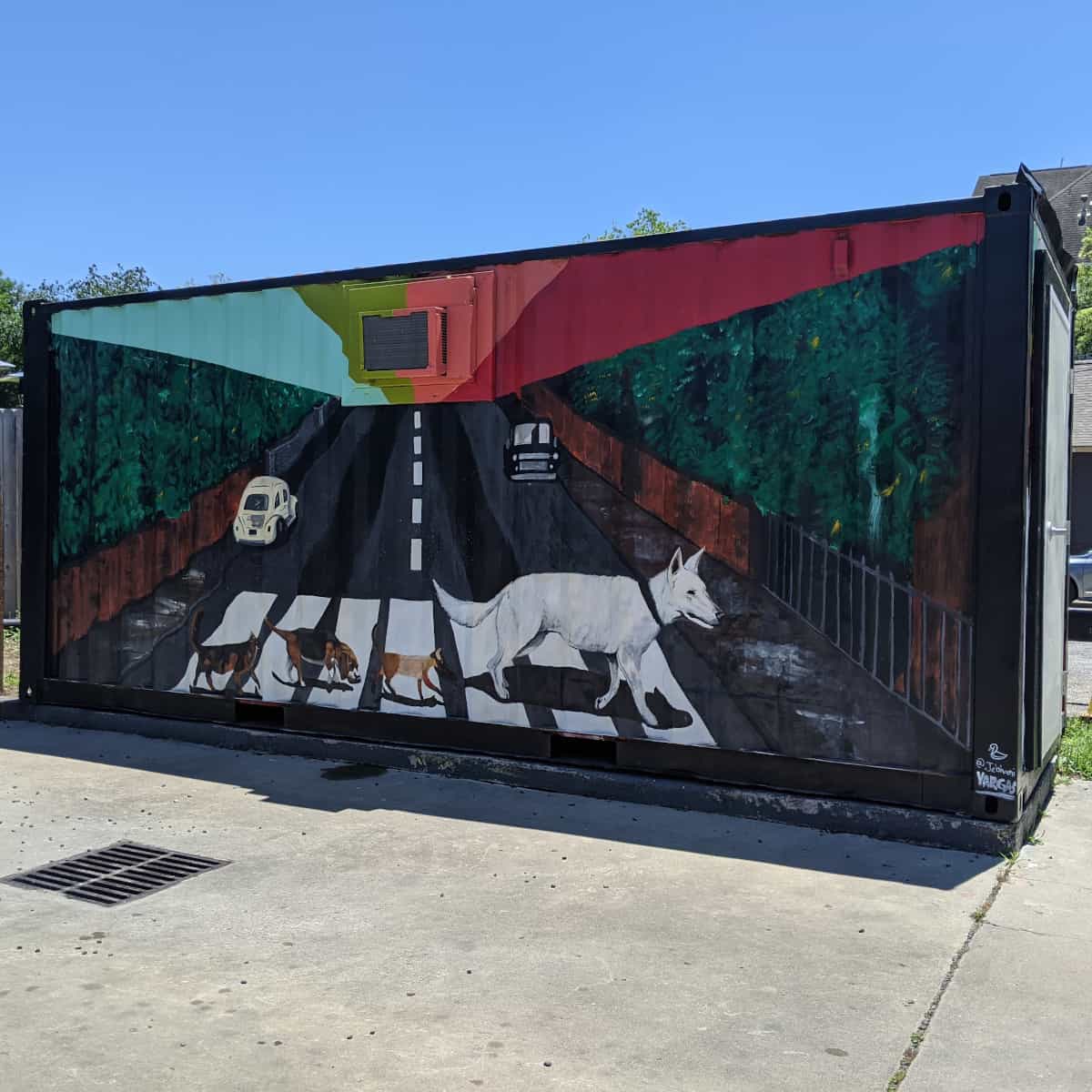 I did wonder about the cars parked the wrong direction in the mural... but am thinking maybe it's a remake of The Beatles Abbey Road album cover. As for parking at Uncle Beans, there is free street parking (on the right side of the street).
This coffee shop is very close to Woodland Park, so it would be easy to stop by after you play!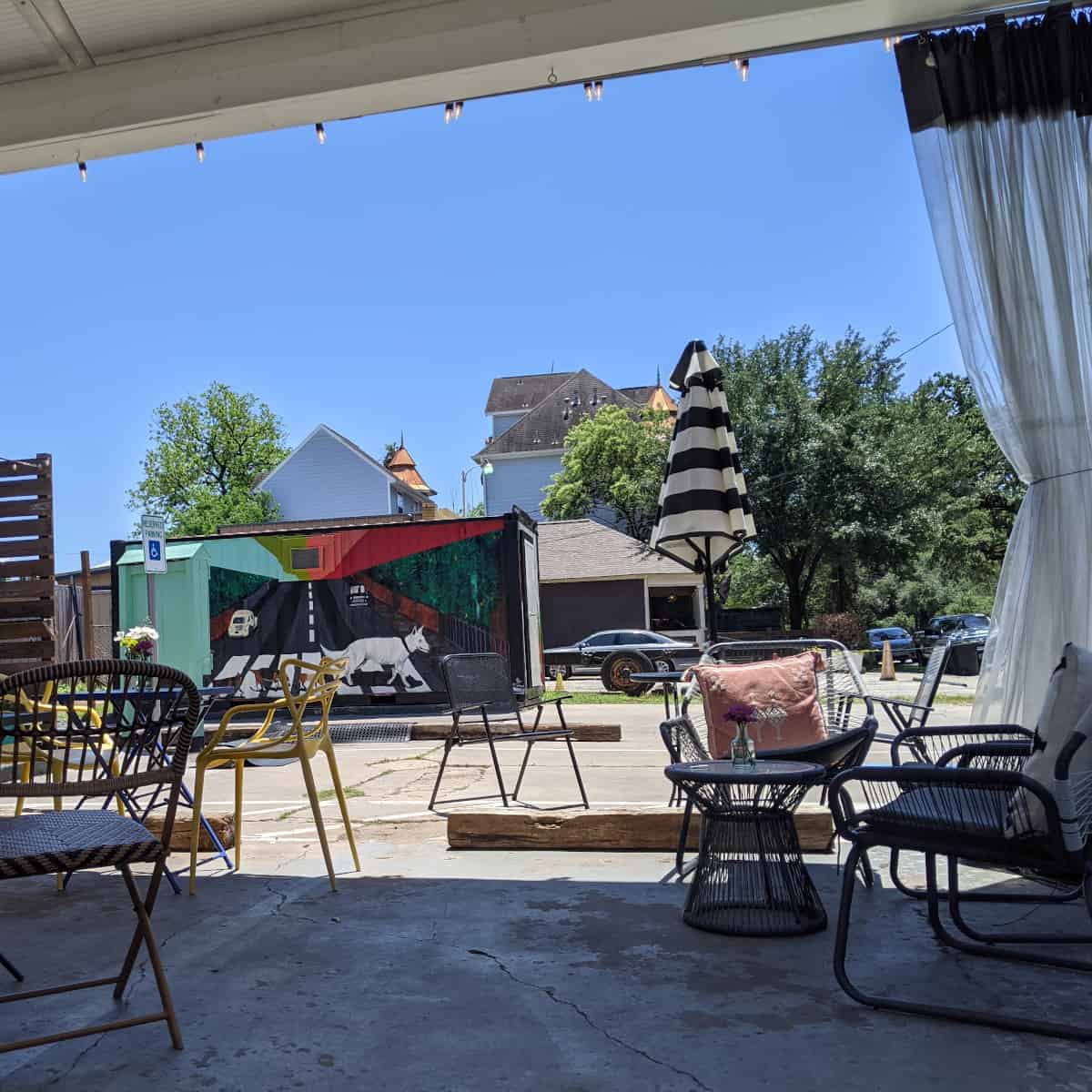 Click on the address for a map: 3024 Houston Ave, Houston, TX 77009