Houston's second ever park was on the Woodland Street Car Line. To increase weekend ridership, the Houston Electric Company build this grand park (originally Highland Park) with a restaurant, dance pavilion and a dam across Little White Oak Bayou which created a large artificial lake to accommodate small motor boats. The park was home to music concerts, concessions, rides, and boating.
Today this park is call Woodland Park and is home to a community center, playground, basketball court, tennis court and sports field.
There used to be a wooden street car, but unfortunately it deteriorated beyond repair and was demoed a couple of years ago.
The equipment is in decent condition and is partly shaded by the big trees.
The park has a free parking lot and is next to a row of nice bungalows.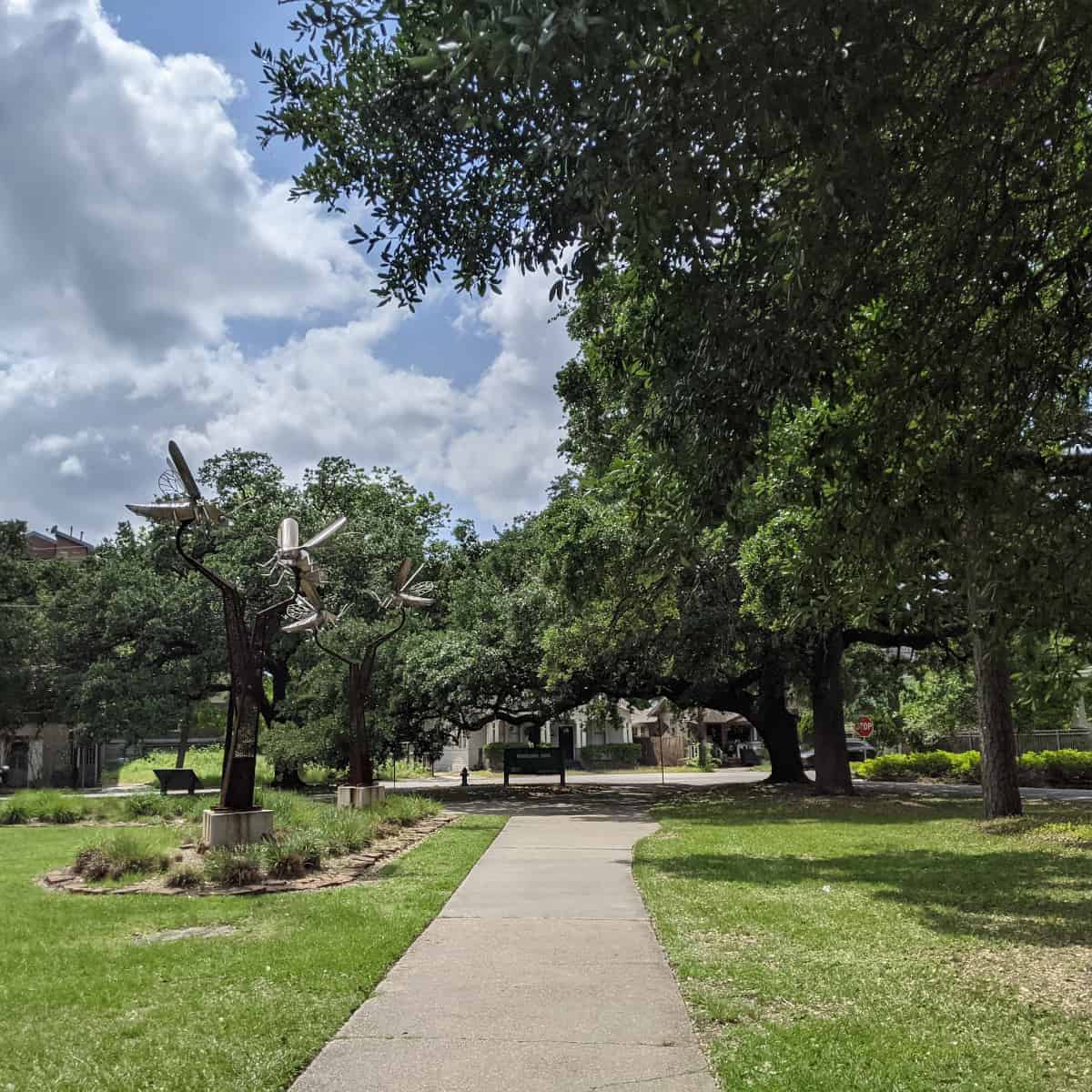 Click the address for the map: 212 Parkview, Houston, TX 77009
Or click HERE for more Houston parks.