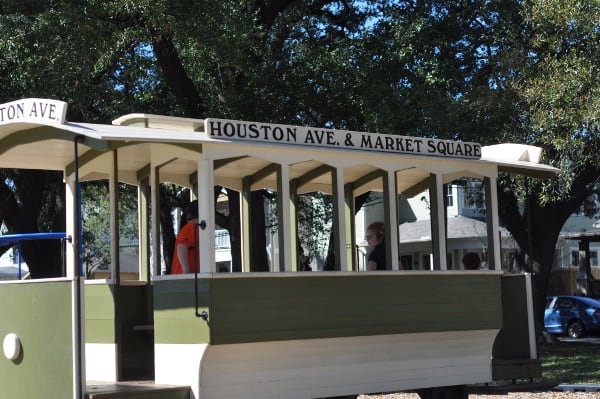 Address:
212 Parkview, Houston, TX 77009
Houston's second ever park was on the Woodland Street Car Line. To increase weekend ridership, the Houston Electric Company build this grand park (originally Highland Park) with a restaurant, dance pavilion and a dam across Little White Oak Bayou which created a large artificial lake to accommodate small motor boats. The park was home to music concerts, concessions, rides, and boating.
Today this park is call Woodland Park and is home to a community center, playground, basketball court, tennis court, sports field... and a streetcar!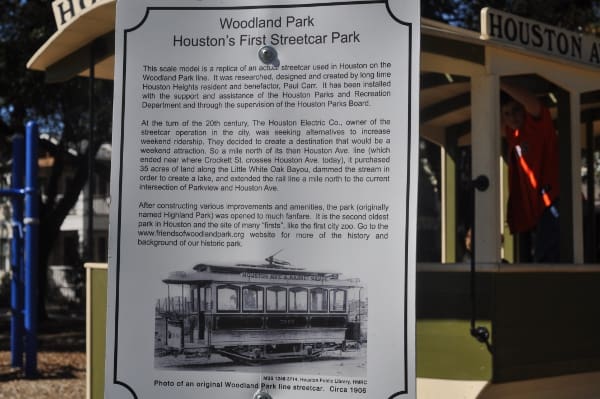 A reader recommended this park... and when we pulled up and found the streetcar, we were pretty glad they did.
We like trains and anything that goes... so playing on the streetcar would have been enough to make us happy. BUT, we also found the playground, swings and teeter totter!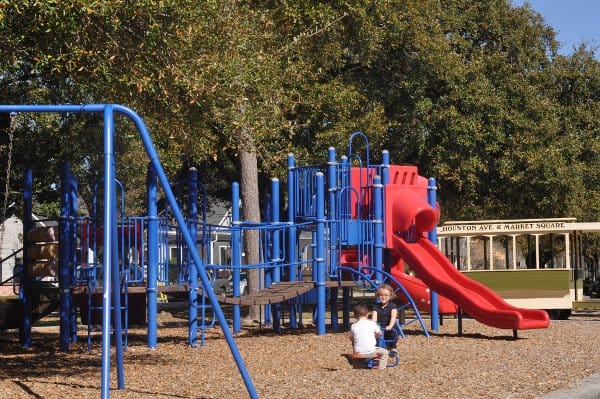 The equipment is in good condition and is partly shaded by the big trees.
We played along side a few other families and saw lots of traffic heading into the community center on a weekday afternoon.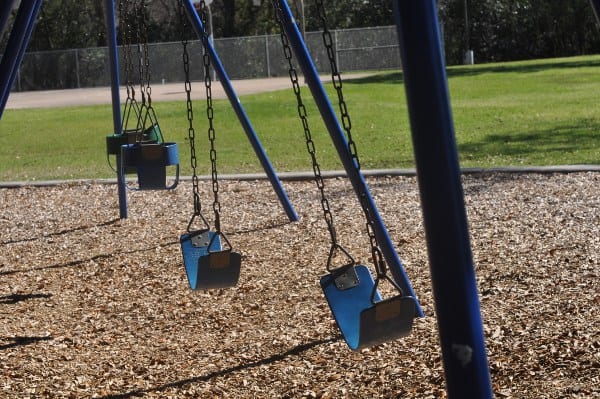 The park has a free parking lot and is next to a row of nice bungalows. There was not much pedestrian traffic on the street, but the community center was busy.
The park does run along I45 but you cannot see it from the playground. That said, when we were driving we missed the park and found ourselves along the access roads. The highway isn't very pretty... but the park is nicer.
Take a look at the pictures... and is you know someone that would like a streetcar, check it out!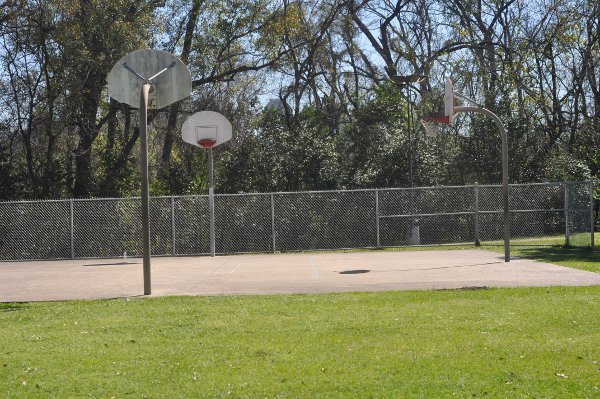 Find more Housotn parks:
x