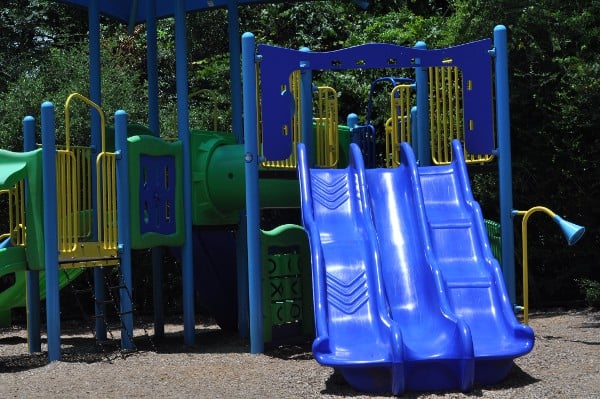 Address:
S Panther Creek Dr, The Woodlands, TX 77381
We're continuing to explore The Woodlands... and have found another good park and pool! It's Creekwood Park and Pool!
This park has free parking, lots of trees, play structures, basketball courts, tennis courts, ball fields, bike/skateboard ramps, picnic tables, restrooms and a pool!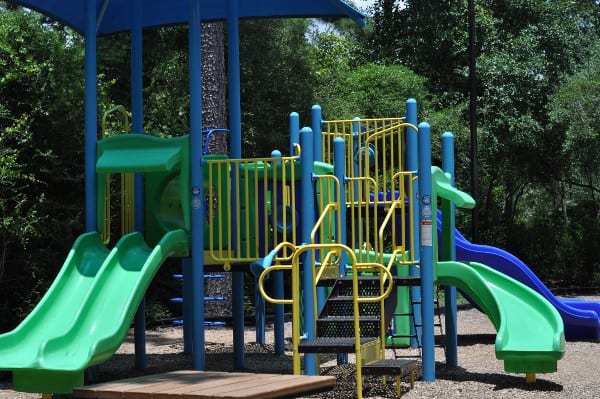 On a hot weekday morning, we had the playground to ourselves. It's surrounded by trees... but is still in the sun. (I bet this cool equipment gets busier in better weather!)
There is a small play structure, a big play structure... and both look new, have bright colors and have lots of slides and things to do.
Right next to the playground are the restrooms, pavilion and picnic tables.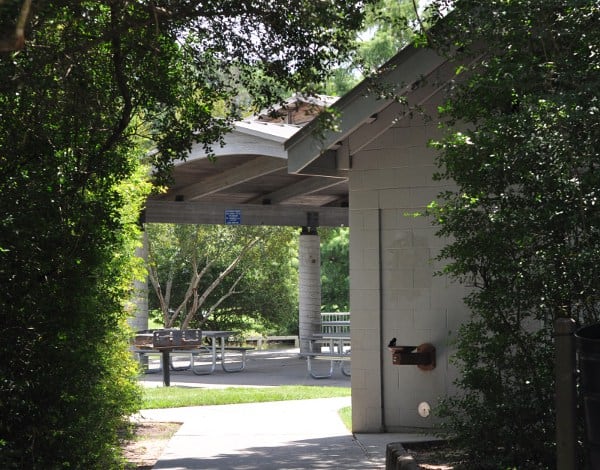 Around the corner are the bike/skateboard ramps and courts... and in between is another great pool!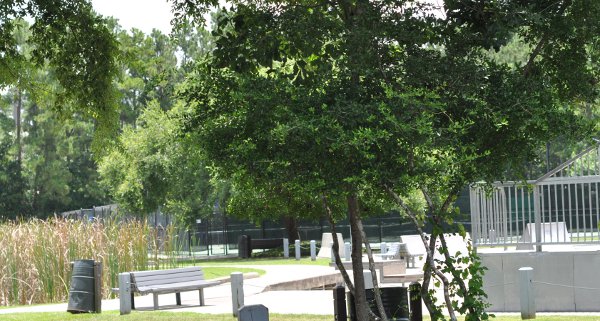 The Woodlands Pools are open to residents and non-residents... and you just need to pay the admission fee. At the time of this post, it is $6 per person for all pools, except for the big
Rob Fleming Pool
.
Now, apparently my kids have been to "tooooooo many" pools this week, because they just could not do one more. (Sounds like a very serious problem, huh?)  So I just looked in longingly at the puma rock slide, baby pool, big pool, slides and diving boards.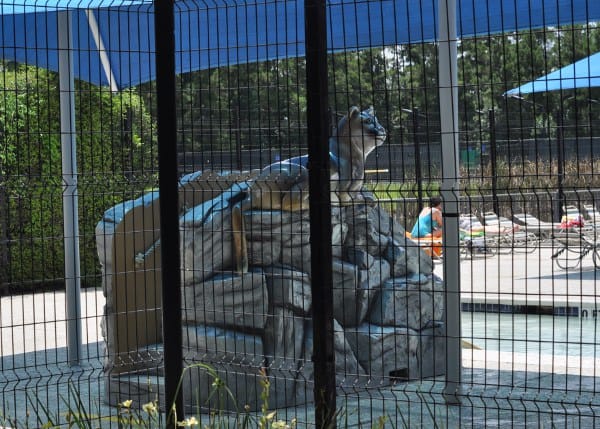 This pool was a lot less crowded than Rob Fleming... but I did not take too many pictures because families were swimming. I did not want to be the lady with a camera... taking pictures of kids from outside the fence. (I should tell me kids my problems are bigger than theirs.)
All kidding aside, this is another great park and pool. If you go to the pool, tell me how great it was!
Find more Houston parks: