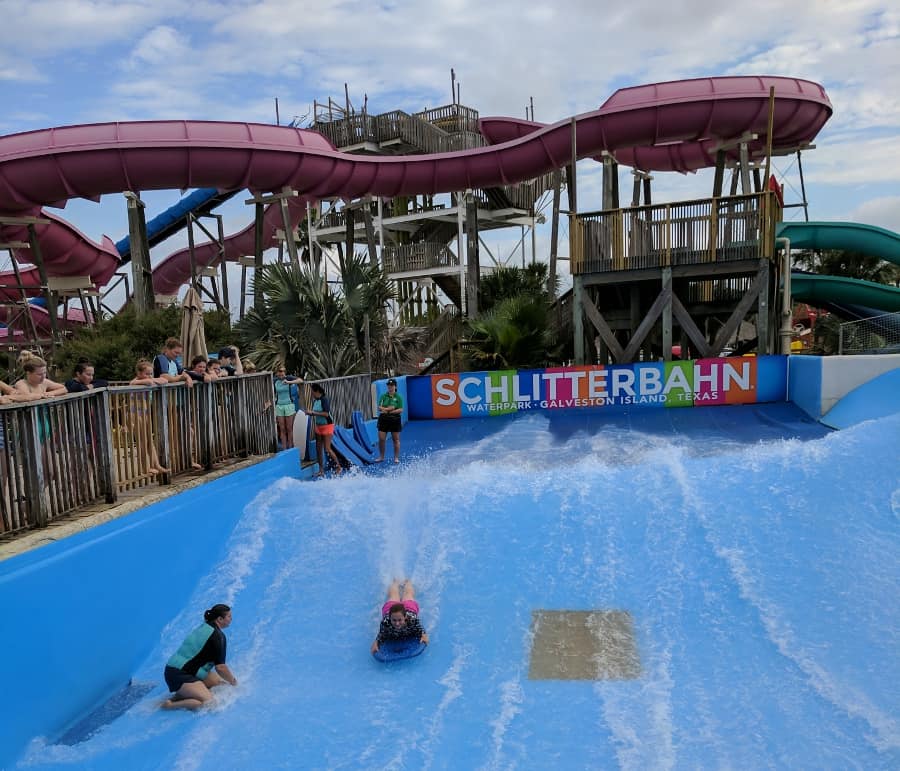 Take a good look. This isn't my kid... this is me on the Boogie Bahn at Schlitterbahn Galveston!
Schlitterbahn hosted a women in surfing event... and after a morning of learning to boogie board, my daughter and I quickly went to Google all the Flow Riders in East Texas.
It turns out there are not that many spots for this kind of boogie boarding... but you can find them at Schlitterbahn Galveston and New Braunfels!
So Schlitterbahn is our spot!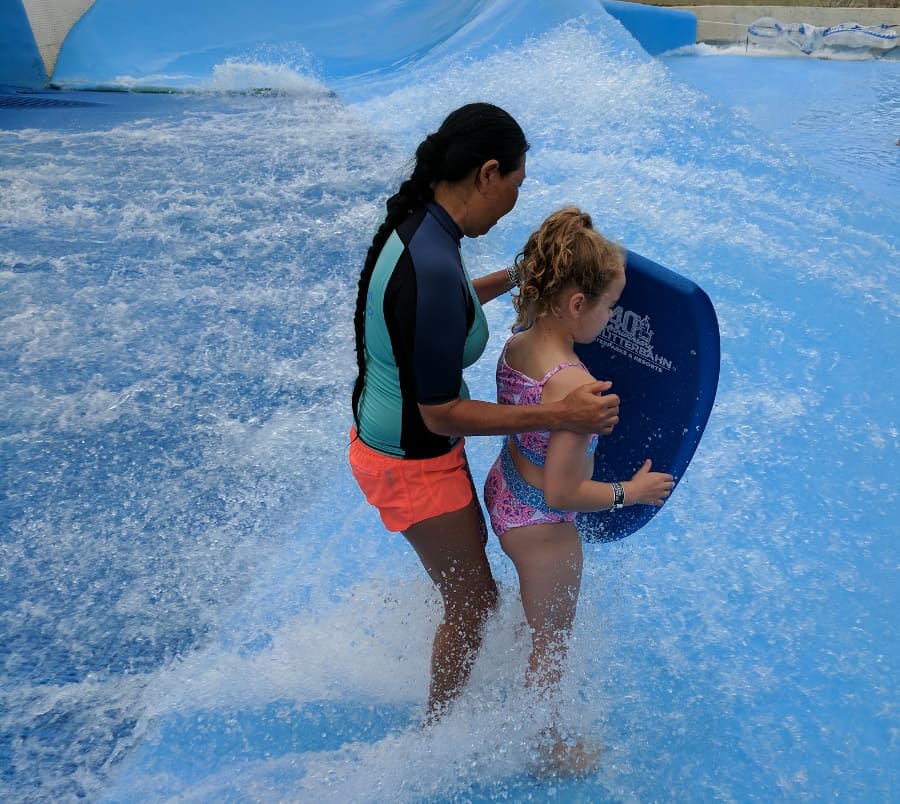 In addition to the Boogie Bahn, here's why I like Schlitterbahn Galveston:
You can bring in coolers and parking is free. Admission is expensive enough… no need to buy lunch or pay for parking.
The staff is very friendly. As we walked through, several employees stopped to say hello and give us tips on where to set up for the day.
There are pools for little kids and slides for big kids in every section of the park. There is plenty to do for everyone!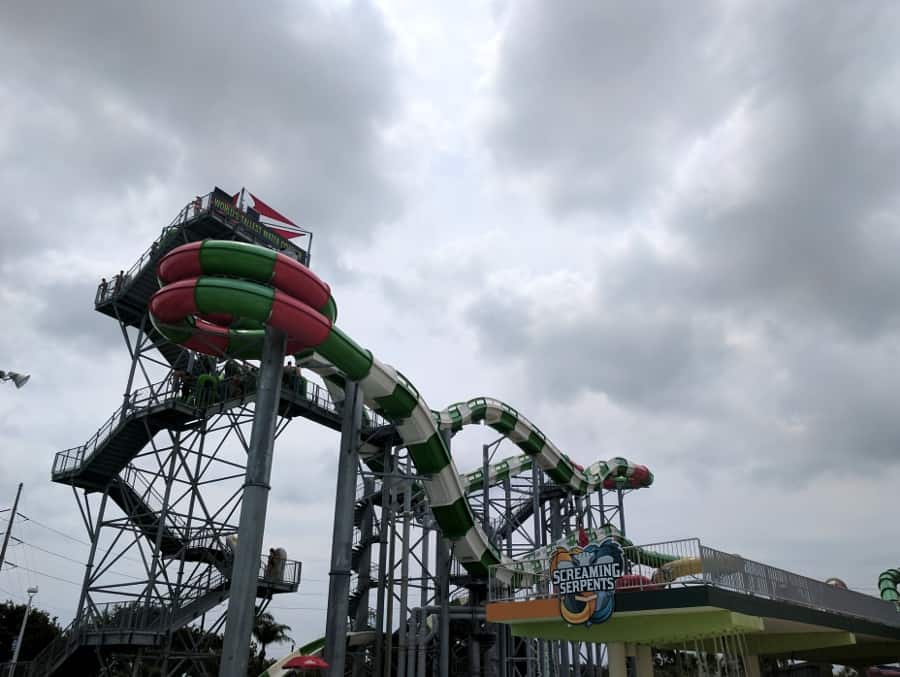 If you also want to go this summer, more tips are below:
Arrive at opening… and do your favorite rides first. Massiv and the new Infinity Racers have big lines, so try it early (or late) in the day.
Parking is FREE!
You can bring in COOLERS! Food is also for sale, but bringing in our own lunch saved us at least $10 each.
Bring a cooler on wheels or a little cart. The park is big and you could pick a picnic table far away!
There a picnic tables all over the park and people just claim tables with their coolers… and come back when they are hungry. I wasn't sure how well this would go… but we had no problems!
We grabbed a table by the lockers so we had a central spot. If you have a favorite pool or slide, you can grab a table next to it so you can let the kids play while you hang out.
Lockers are available for $10-$20. I'm not sure how to get around renting the locker if everyone plans to swim and you have keys and a phone. The good thing is that you can open and close all day for one price.
Consider wearing water shoes. The sidewalks are rough and hot!
Lifeguards are everywhere. But, of course, you have to watch your kids!
The 3 rivers connect! On the map it looks like there are 3 rivers… but they actually connect. So if you were to send your oldest around the river and expect him to come back to the same spot… well, you might be surprised.
Have a meet up spot planned in advance… just in case you get separated!
This is a lot of walking and climbing! The stairs and ramps to the top of the slides can take you several stories in the air.
Tubes are available for all the slides that require tubes and for the lazy river. I really liked that there were double tubes with one side that was meant for little kids under 50lbs. It had a closed bottom so they did not fall though the hole.
Life vests are available for free, all over the park. You can also bring in your own devices. My youngest wore her Puddle Jumper.
Strollers are allowed in the park.
Check out more pictures below and decide if Schlitterbahn is right for you!