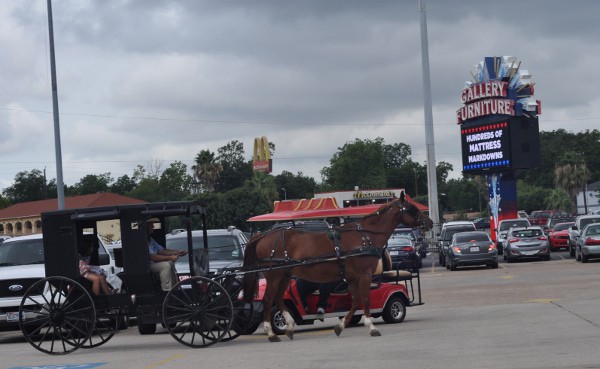 **UPDATE: NOW FULL. To get an email announcing future Meet-Ups, go HERE.***
The Scone Artist, HoustonMothersBlog and BigKidSmallCity are SO EXCITED to meet at Gallery Furniture for an ALL NEW event. Bring your FANCIEST LITTLE FRIENDS to the FANCY TEA PARTY Meet-Up on Friday, August 15, 2014 at 10:00am.
Wear your FANCIEST costume, outfit or (costume) jewelry, or just come make a FANCY crown at the event. Your FANCY kids will get to make their own FANCY place card, decorate their own FANCY crown, sit at the FANCY table and enjoy FANCY Scone Artist scones and tea (or juice). After their FANCY tea party, they can take a ride in the ROYAL buggy behind FANCY FRAENZY the horse.
Since we'll be at our favorite Gallery Furniture, kids are also invited to play in the giant playplace, meet the monkeys and exotic birds and eat unlimited free lunch, cookies and ice cream!
Our last meet ups at Gallery Furniture were WILDLY popular and we have the great opportunity to do it again!
Would your kids like to be FANCY on Friday August 15? Gallery Furniture is hosting this giant tea party Meet-Up for the BigKidSmallCity, The Scone Artist & HoustonMothersBlog communities. AND IT'S FREE!
Grab your kids and meet us at Mattress Mack's I45 Gallery Furniture location, at 6006 North Fwy, Houston, TX 77076, on Friday, August 15, 2014 at 10:00am. If you want to join us you must:
1. Fill out the form below. (Or HERE.)
2. Be one of the first 100 to respond. Spaces are limited! You will receive an email saying you have a spot or you are on the waiting list.
3. If you get a spot, bring your kids to Gallery Furniture on Friday, August 15, 2014, at 10:00am. Gallery Furniture is at 6006 North Fwy, Houston, TX 77076. The event is FREE.
4. Make every effort to attend. Since spaces are limited and we want as many kids to get a chance as possible. If you need to cancel, email me at Jill @ BigKidSmallCity.com.