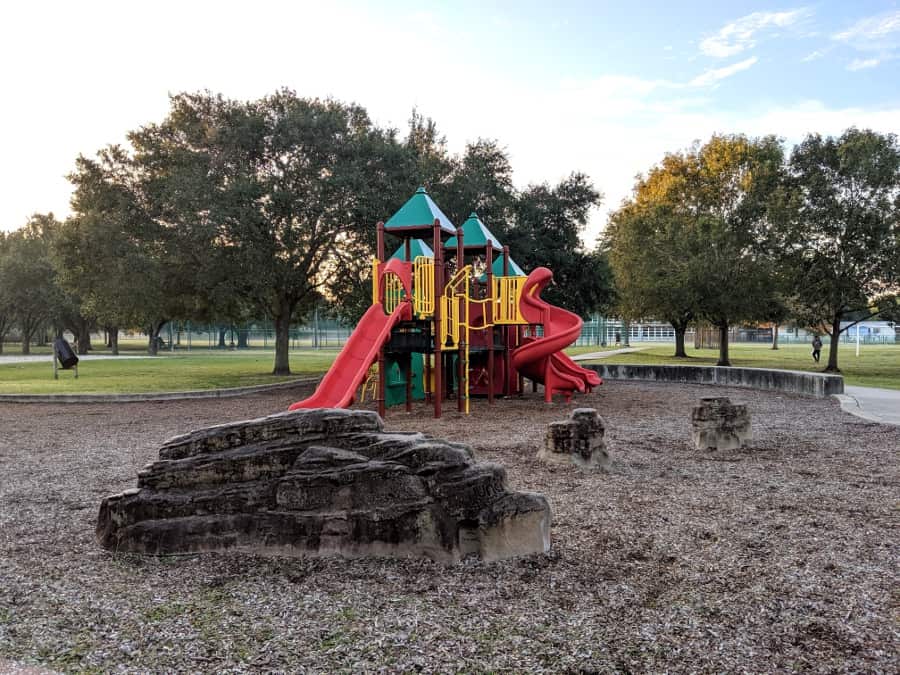 Address: 10400 Cliffwood Dr, Houston, TX 77035
We've been spending a lot of time playing soccer at Willow Park. It's a big park with a walking trail, soccer field, sand volleyball court, tennis court and really good playground.
We always arrive early, with the morning sun shining on the park. We drive through the busy city to get to the neighborhood, but I always feel like this is a little green oasis every time we drive up to the park.
In the morning, there are a few dog walkers but we have the playground to ourselves until the game starts.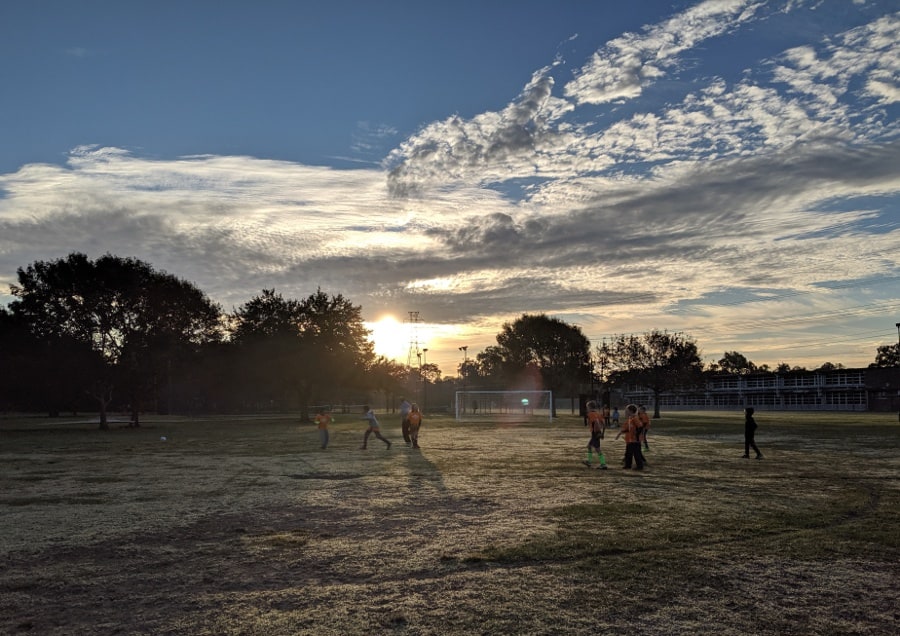 Willow Park has a bigger playground and a smaller playground… both with nice equipment and a lot to do. Slides, bridges, ladders, spring riders and our favorite teeter totter. The playground also had some big (fake) boulders for climbing.
The pavilion is small with benches (and no tables), so bring a blanket for your picnics. It does not have restrooms, that I know of, so plan ahead.
Parking is free in the lot and on the surrounding streets.
Take a look at the pictures!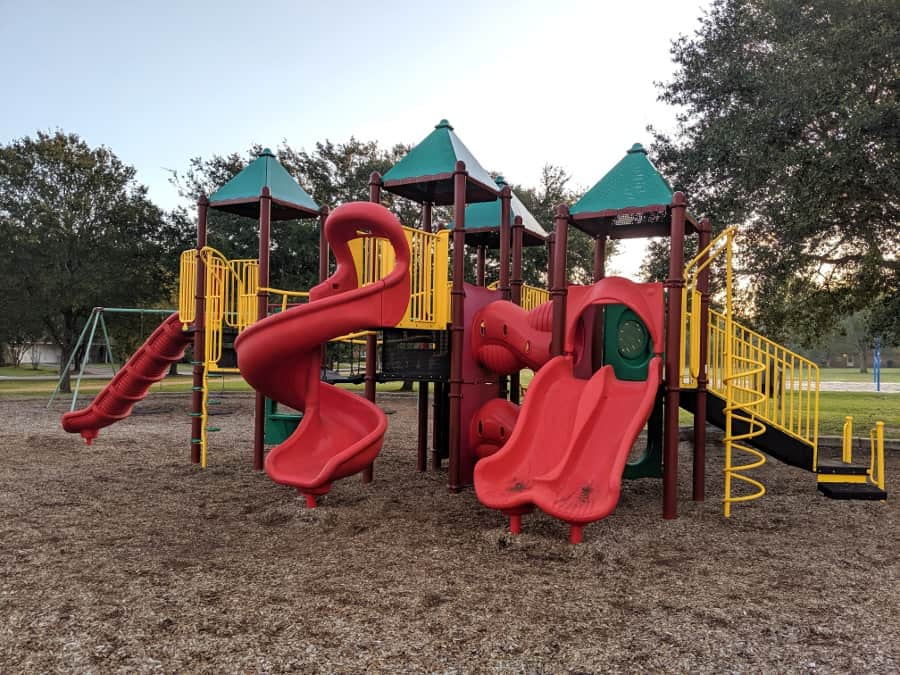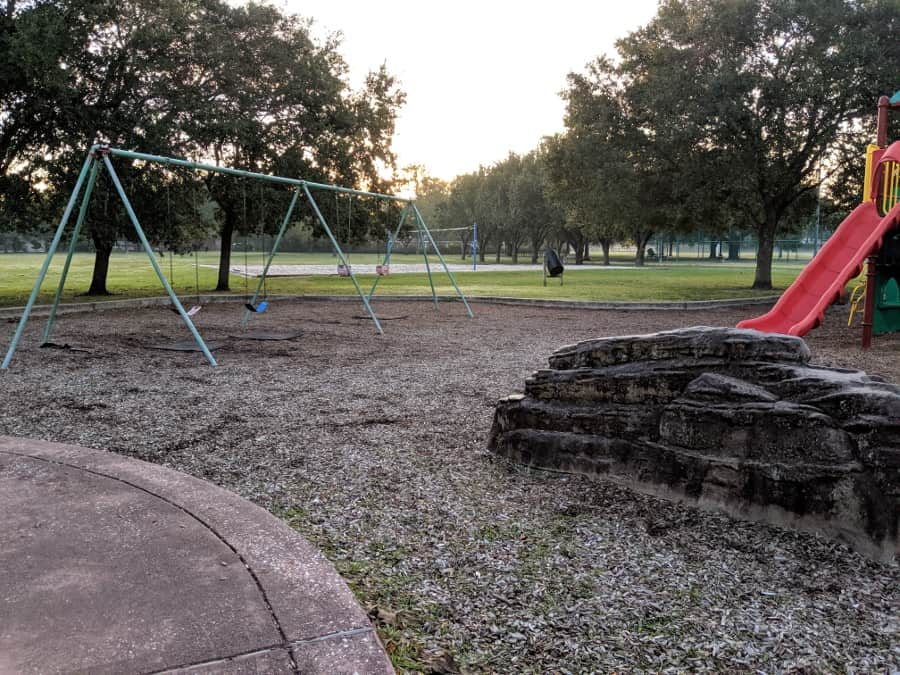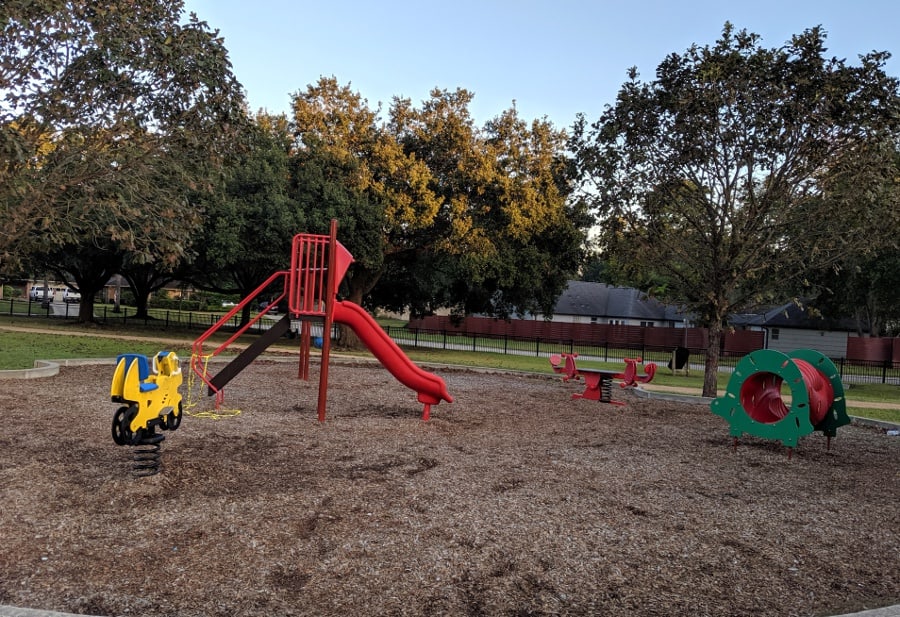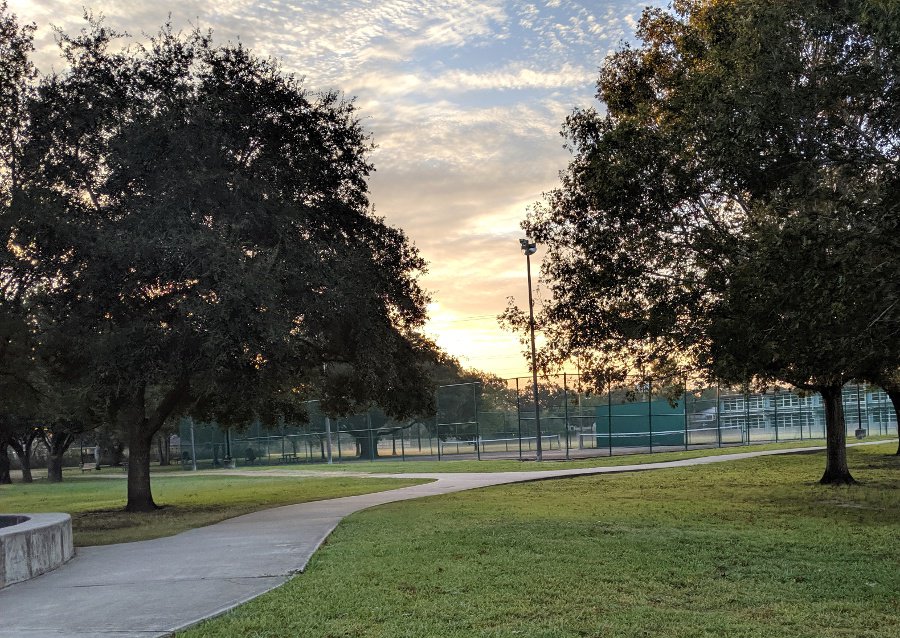 Find more Houston area parks: