Loftin Park at Bellaire Town Square has lots of unique equipment and the playground is shaded!
This park has swings, spring riders, a stationary train and a traditional play structure for small children... but the best part is the larger play structure. Not only is it fun, it is also a challenge.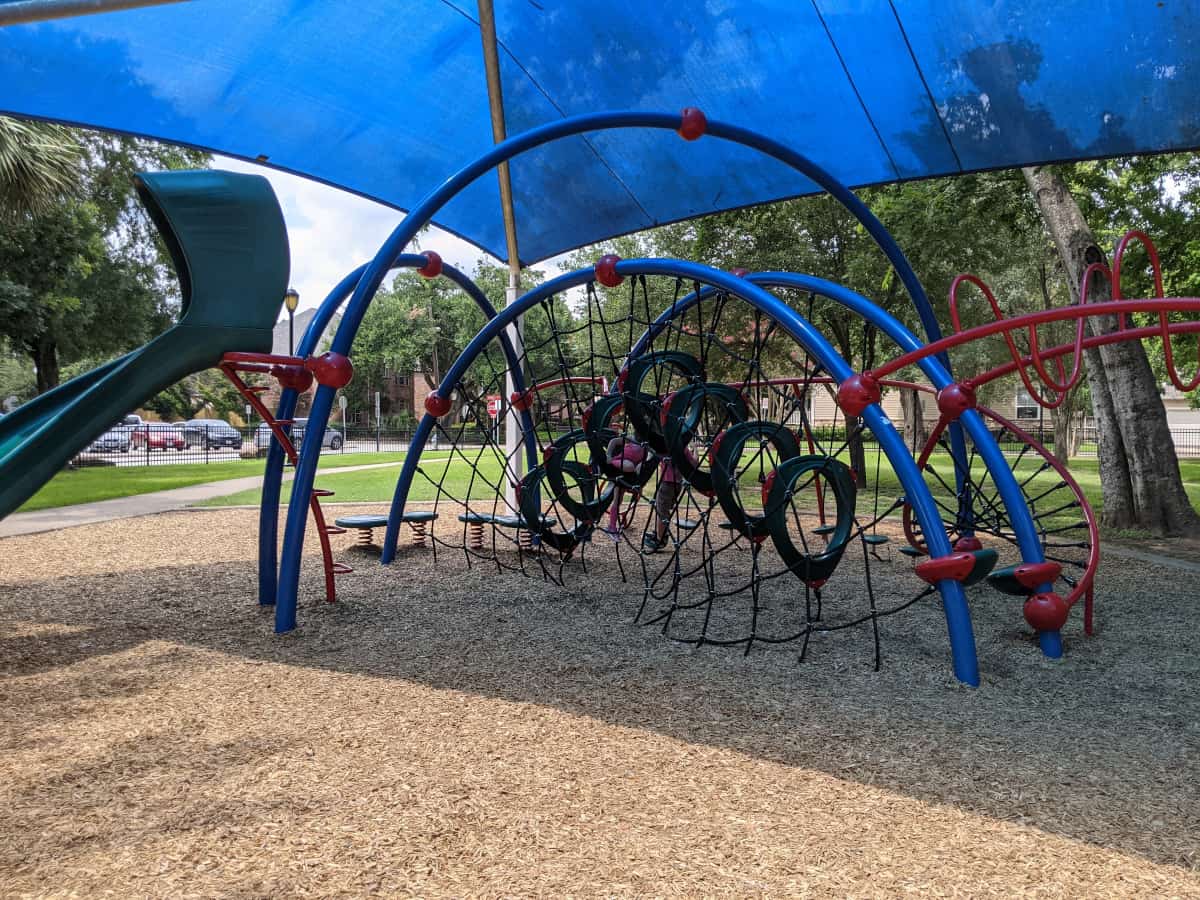 The bigger Loftin Park playground has spinning hoops, spider webs of ropes for climbing, balance boards, and suspended rings to move through. The bigger kids can engage and problem solve as they climb through.
This park also has several fitness stations for adults in the same area so you can get a workout while keeping an eye on the kids.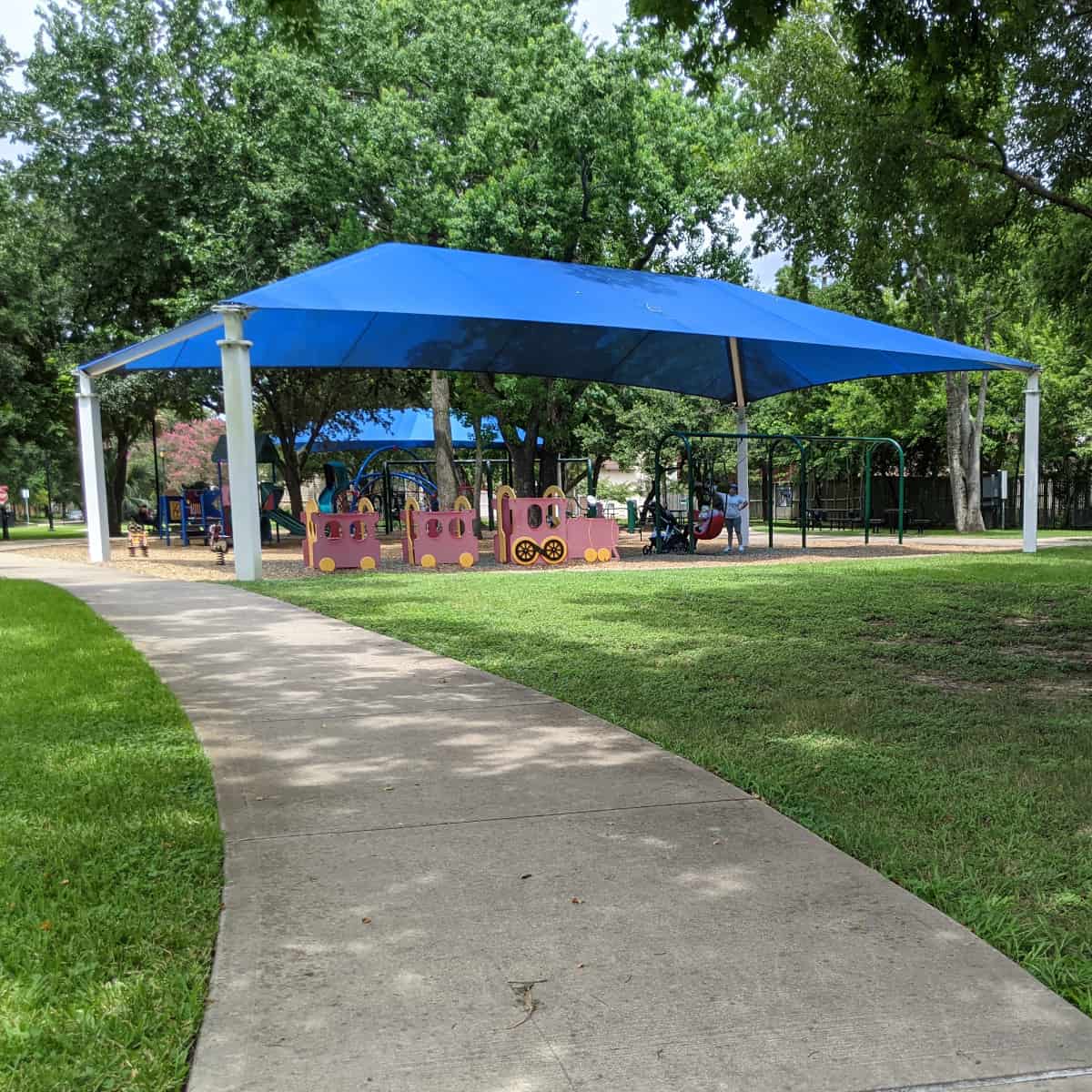 In addition to the playground there are lots of benches and picnic tables, a jogging trail, a gazebo, tennis courts, a recreation center and a family aquatic center.
The pool, complete with slides and a play area, is open to everyone for a fee. If you're interested in learning about the aquatic center, go HERE.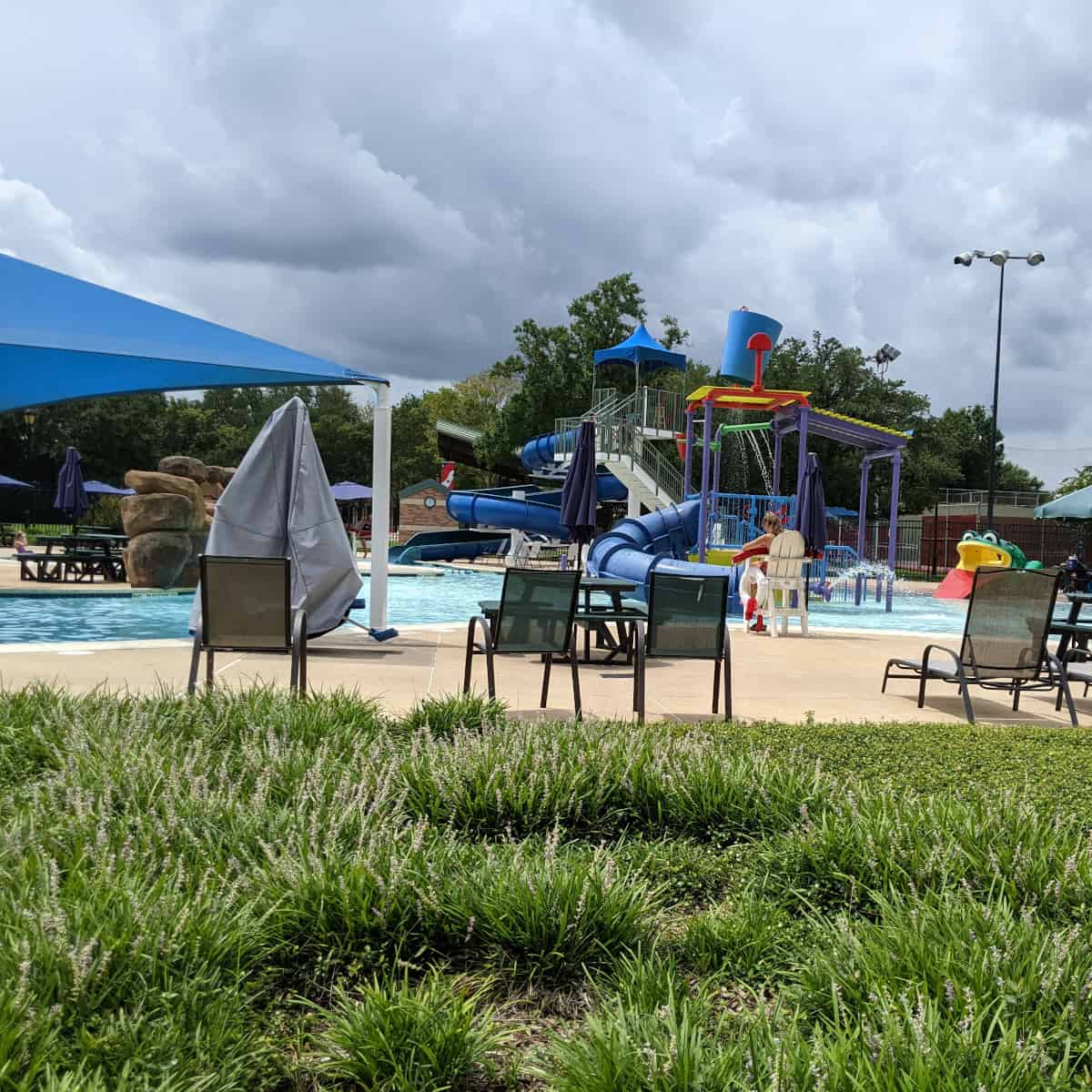 Click address for the map: 7001 Fifth Street, Bellaire, Texas
Or click HERE for more Houston area parks.