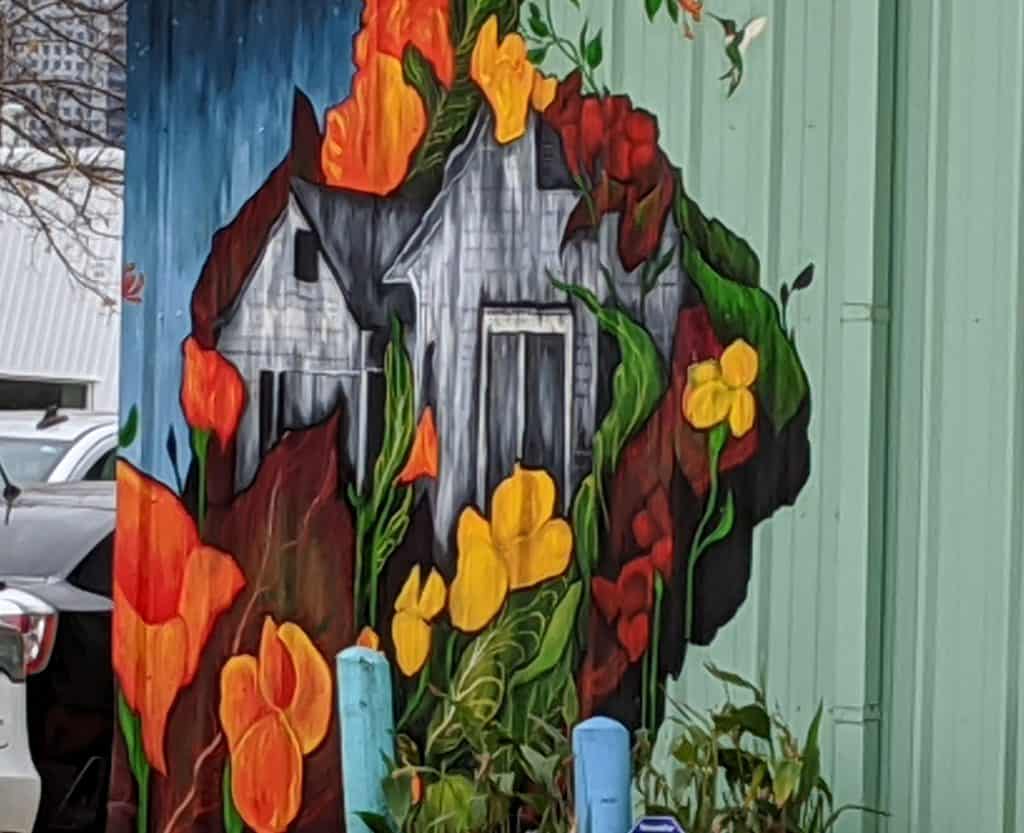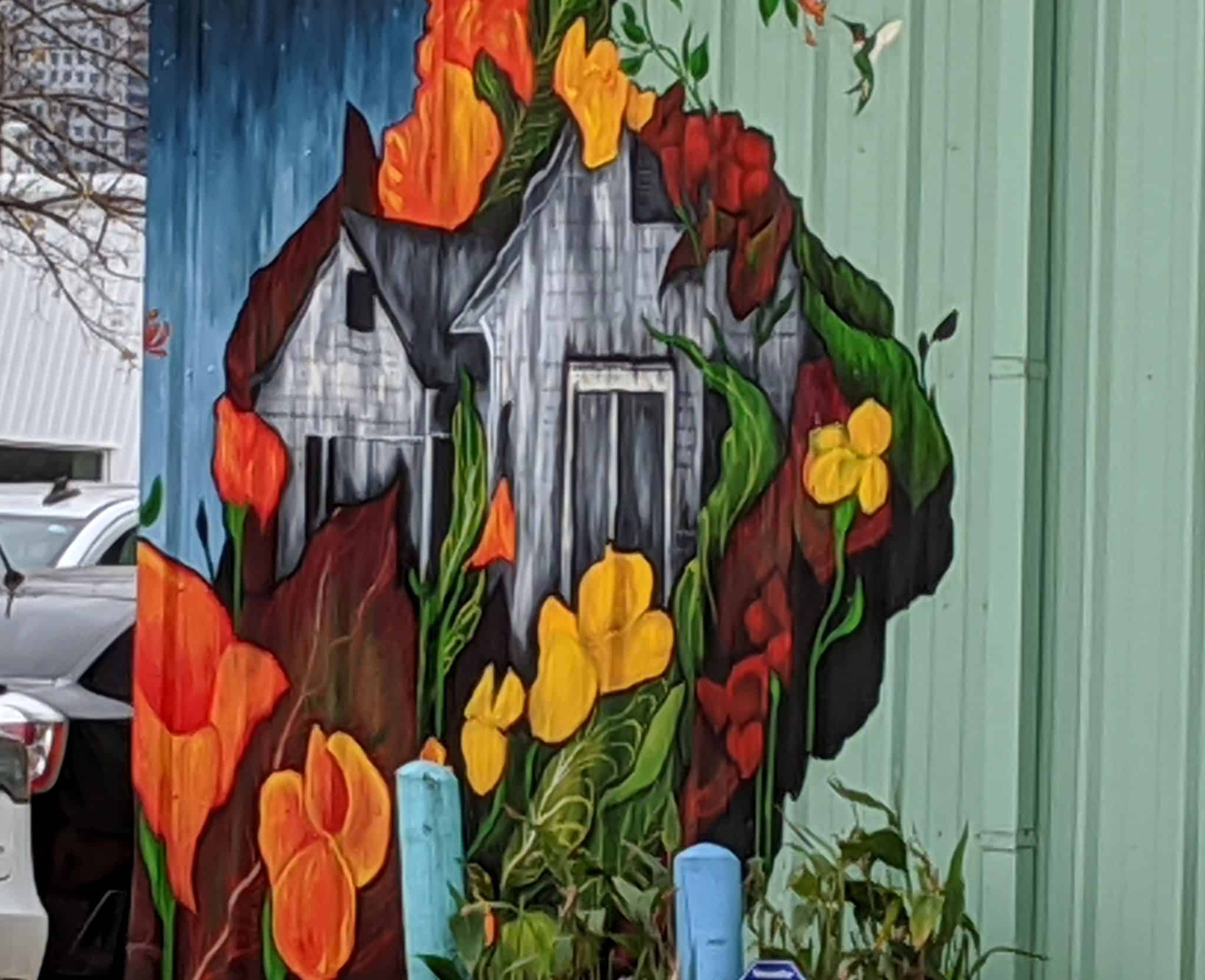 Address: Meek Studio & Gallery, 1903 Spring Street, Houston, Texas 77007
The Arts District is in the First and Sixth Wards and is home to over 300 studio spaces for local artists, designers and performers… and murals, including As the Little Houses Go, by Artist Jessica Rice!
The mural shares a story about change, the constancy of nature, and the resilient spirit of our city and the First Ward's early settlers. Learn all about it HERE.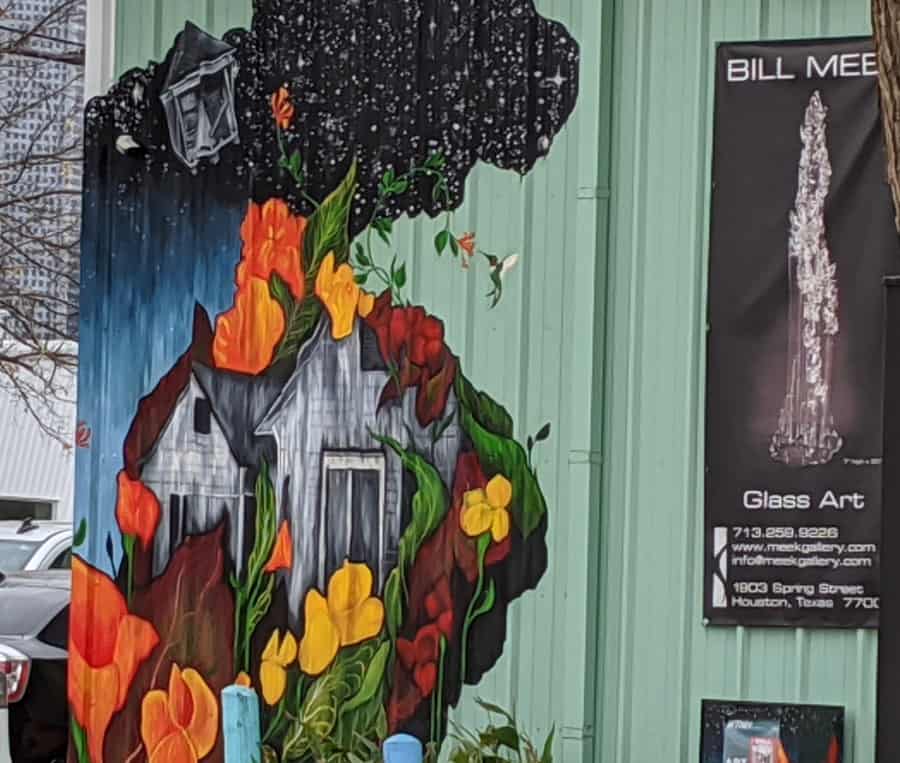 This mural is on the corner of the building and behind a fence... so unless it's open, you can't pose right in front of it. Still, it's right along the Heights biking/walking trail... so you can see it as you go past!
There is free street parking around the mural.
To find even more Houston murals, go HERE!
Find more Houston area murals: