Arthur Storey Park in Houston's Chinatown was recommended by several parents... so we set off to find it.
We drove from the inner 610 loop along Bellaire Blvd, stopping at Six Ping Bakery for a delicious rolls, and saw the park just across the 8 loop.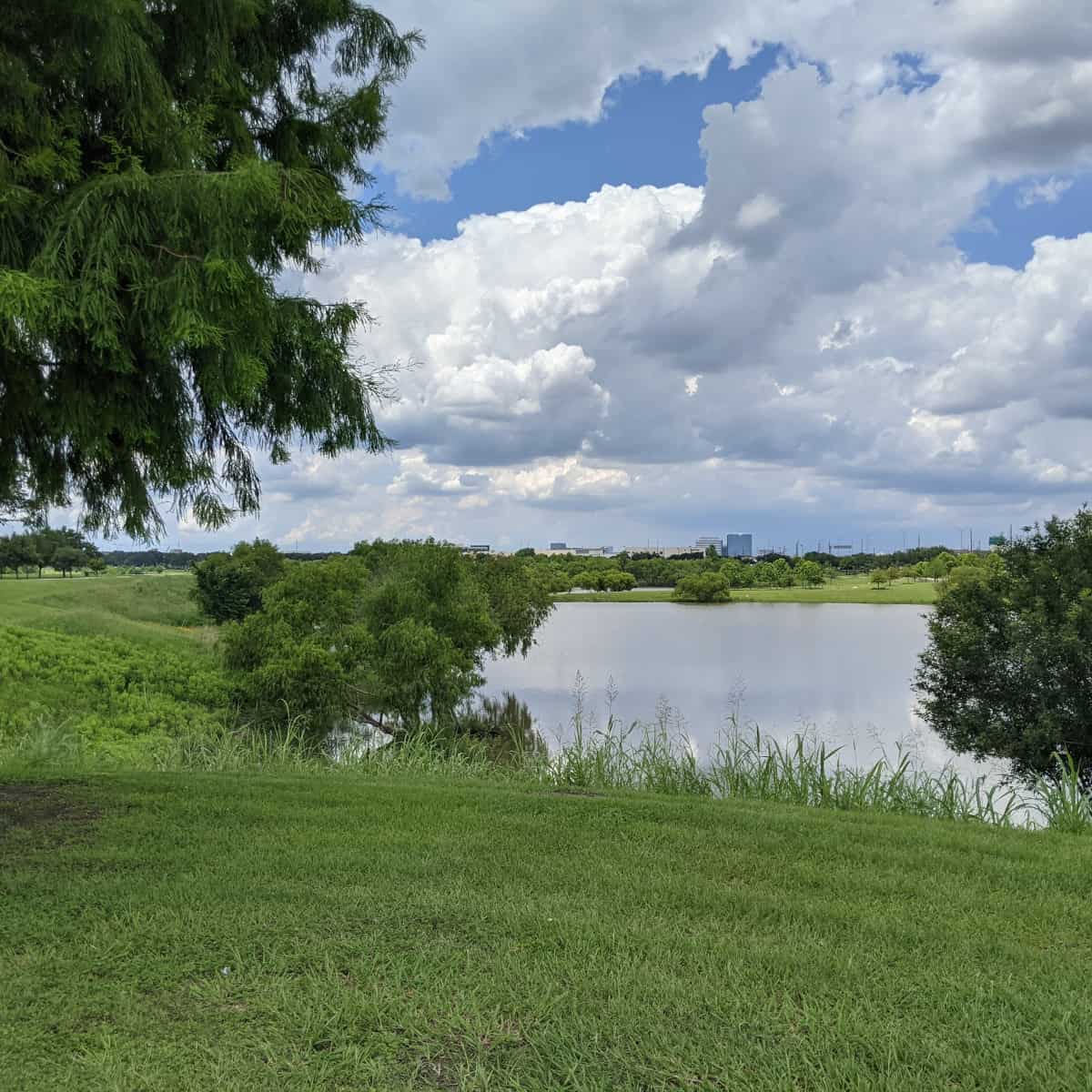 It turns out the entrance is along 8 South... with the first entrance being for the trail and the second entrance being right next to the playground. Well, we did not go this way at first and found the Teo Chew Temple on the far side of the park.
After this happy accident, and turning around, we found the parking lot for Arthur Storey Park.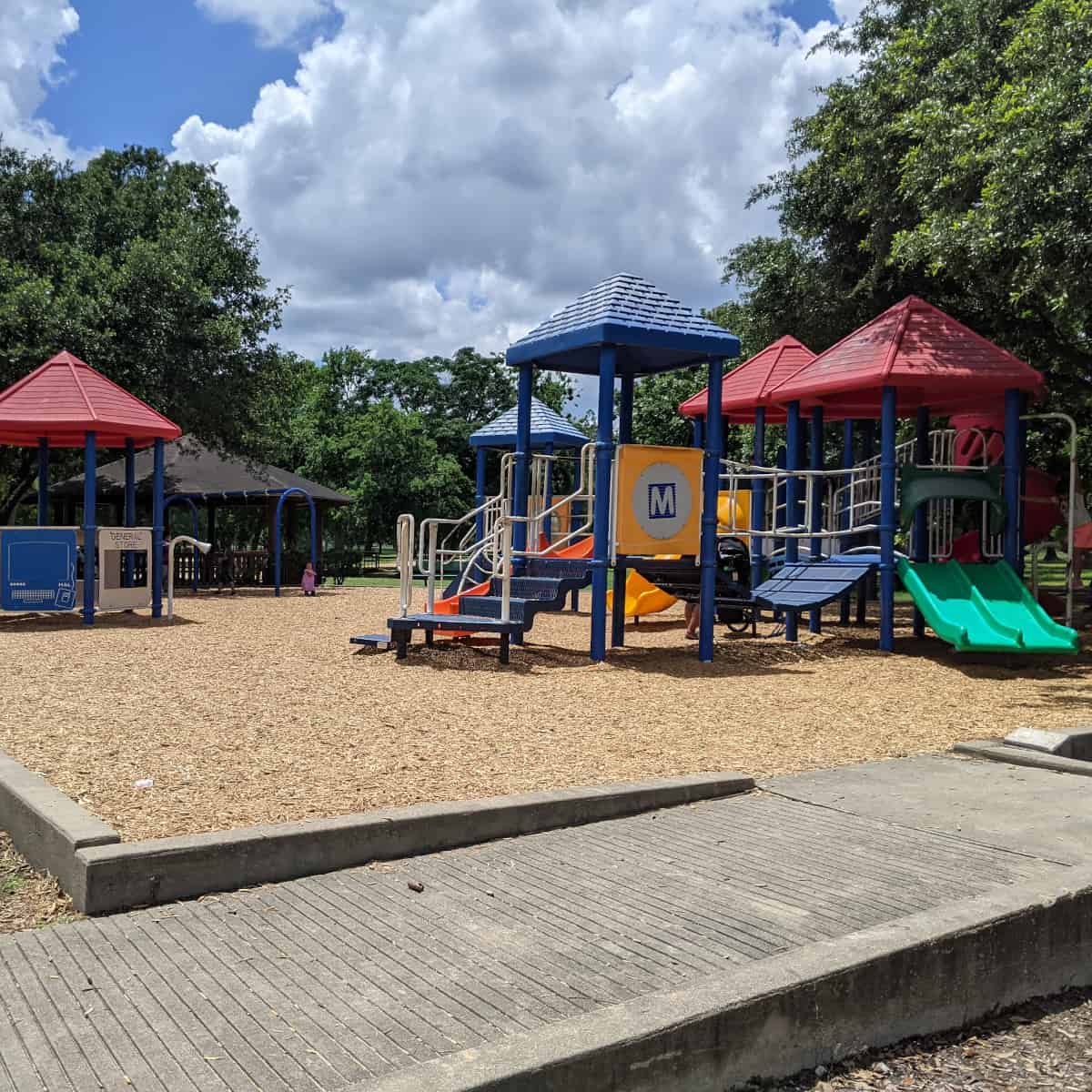 Arthur Storey is a really big green park, with walking path looping around a pond. There is a playground, tai chi court and several exercise stations.
The playground is a little worn from the Texas sun, but it's in good condition for playing.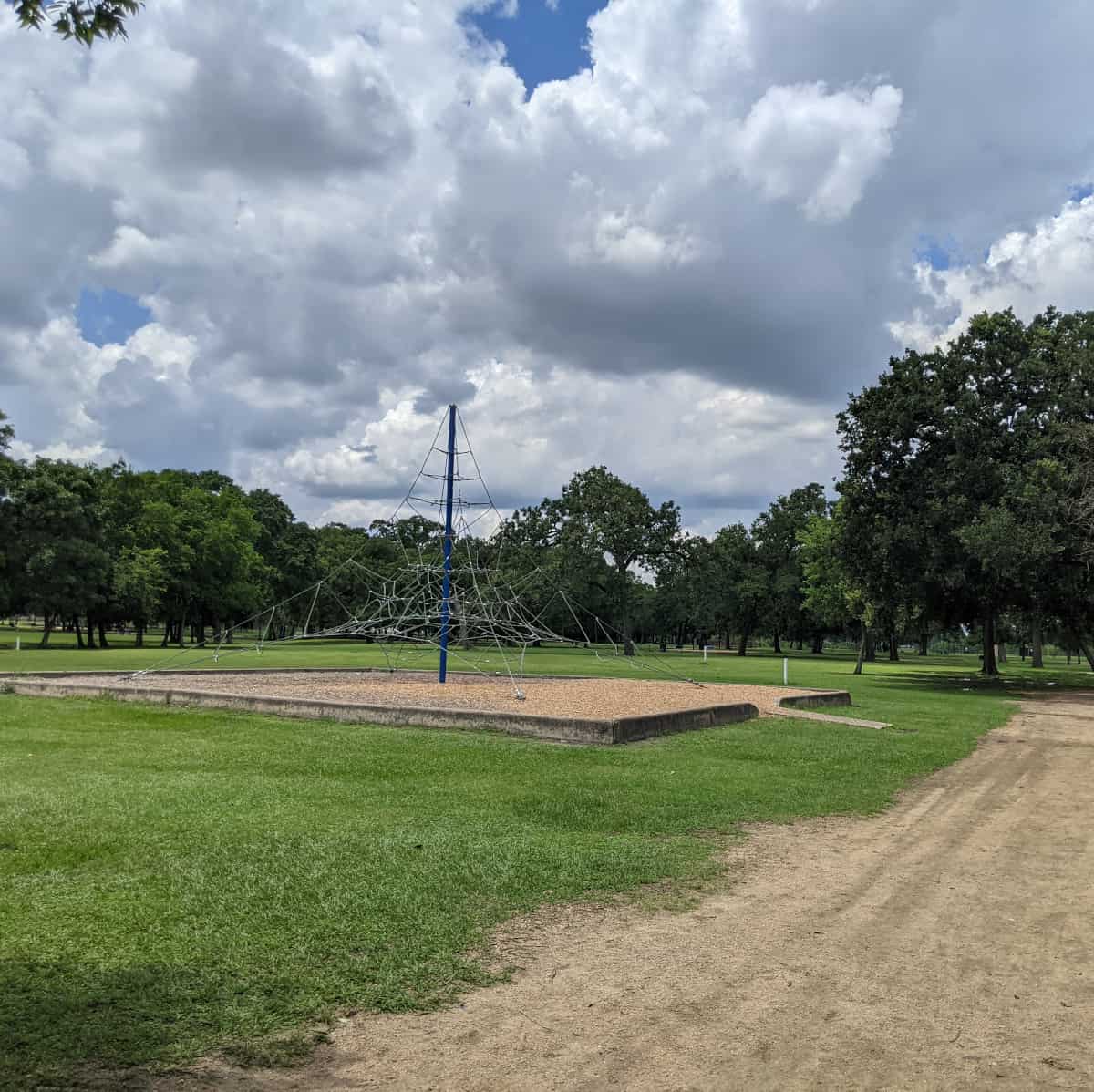 There are slides, bridges, ladders, teeter totter... and just down the path is more equipment... including a tire swing and spiderweb! (We love spiderwebs.)
We played, ran down the trail, looked at the birds on the water and said hello to a dozen joggers.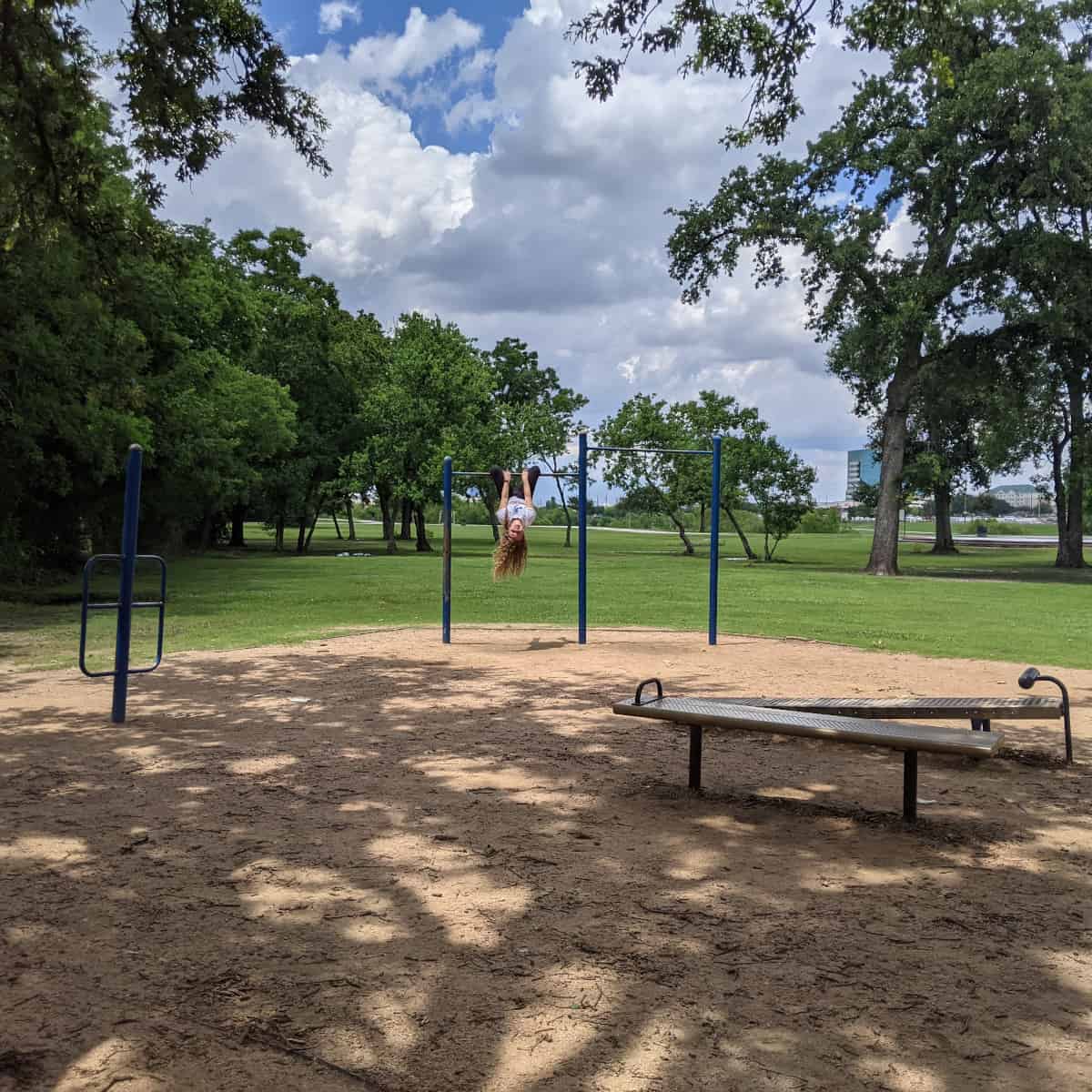 Arthur Storey is a really good park! It was busy on a weekday morning and I'm guessing it gets really crowded on weekends.
There were security vehicles roaming the parking lot... but be sure to not leave valuables in the car... because once you leave the parking lot you could be exploring for quite a long time!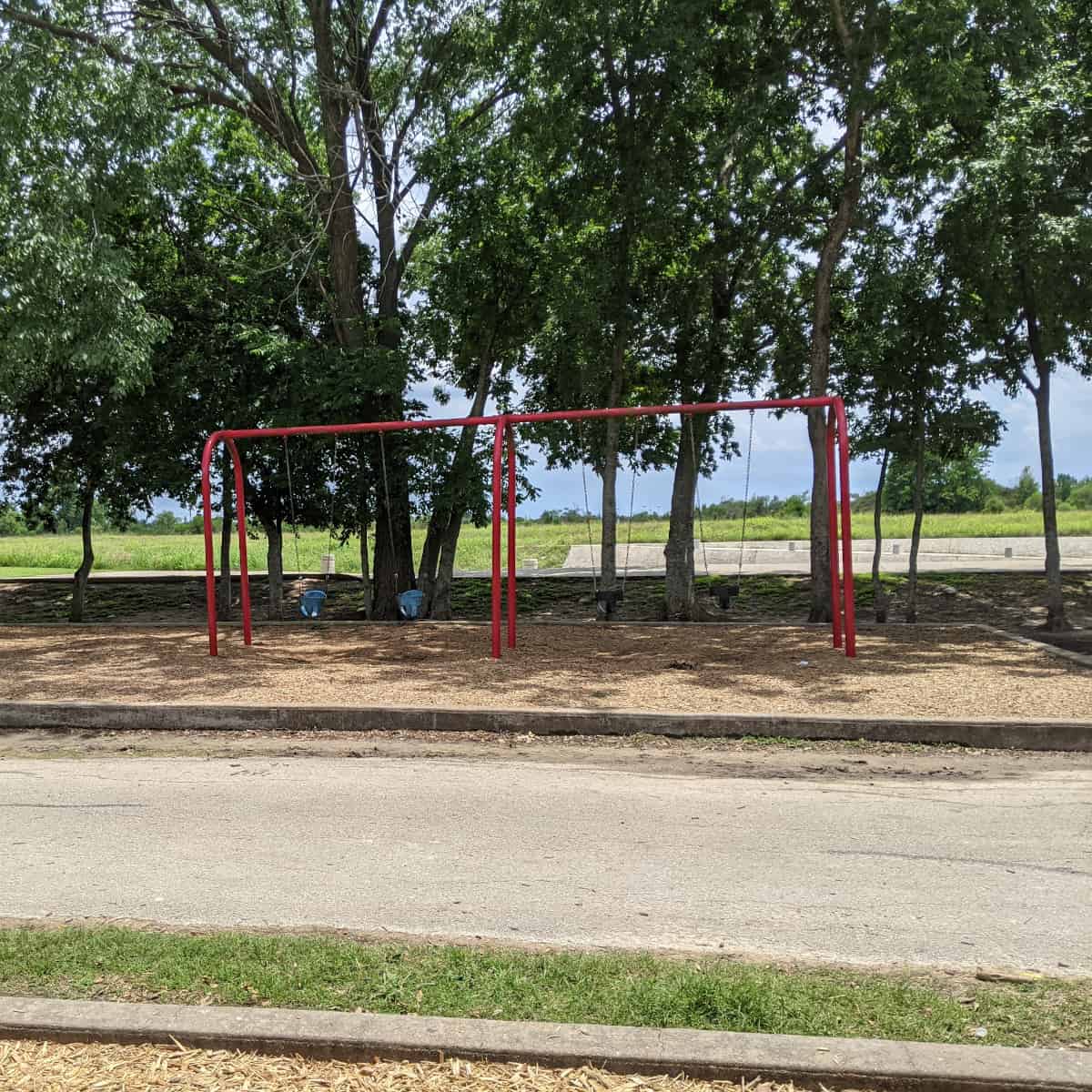 Click the address for the map: 7400 W. Sam Houston Pkwy. South, 7400 W. Sam Houston Pkwy. South, Houston, Texas 77072