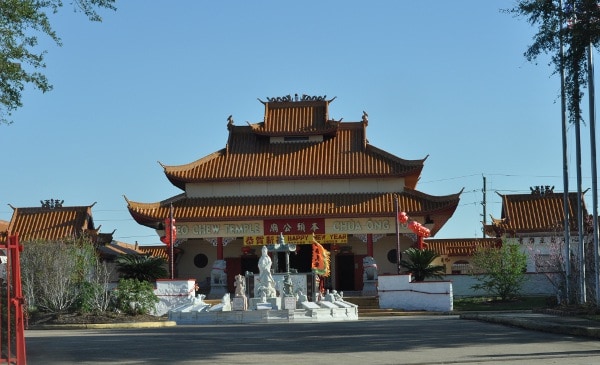 Address:
10599 Turtlewood Ct, Houston, TX 77072
Sometimes we have plans to seek out the coolest sights in Houston, and sometimes we make a few wrong turns and stumble right into them.
For the Teo Chew Temple, we had stopped by the Six Ping Bakery in Chinatown and were looking for the entrance to Arthur Storey Park. We made a wrong turn on Turtlewood Court and were looking for a driveway for making a uturn... and pulled right into the parking lot of the temple.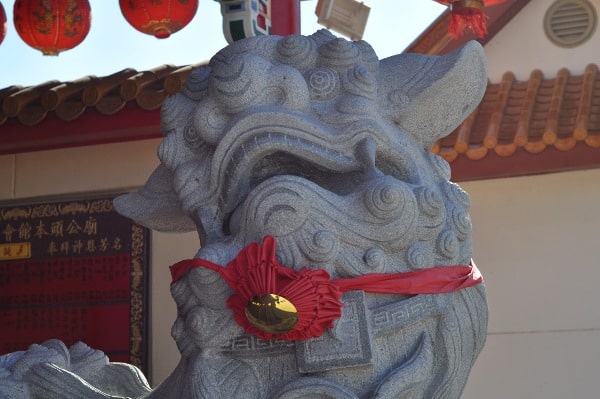 After a quick search on my smartphone, I saw that that temple was open to the public and we delayed our plans to visit the park.
It was a weekday morning and we were the only guests at Teo Chew Temple. It was still decorated for the Lunar New Year and one man was working to tidy up the the space. He invited us in, told us we could tour and take pictures.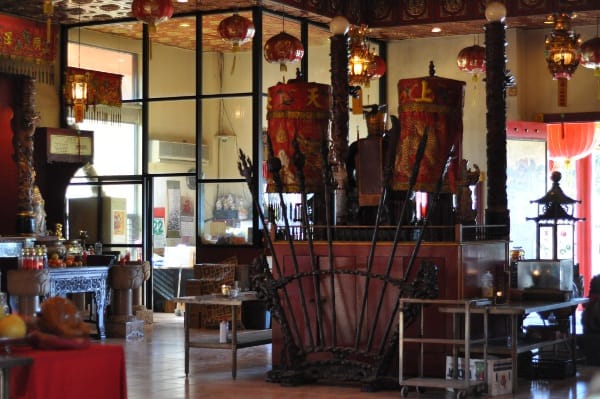 This Vietnamese Buddhist Temple is beautiful and well maintained, and the air is full of incense. We took a quick tour, walked around the property and then headed on to the park.
I had read that the temple runs on donations, so we gave the the gentleman some money and said "thank you".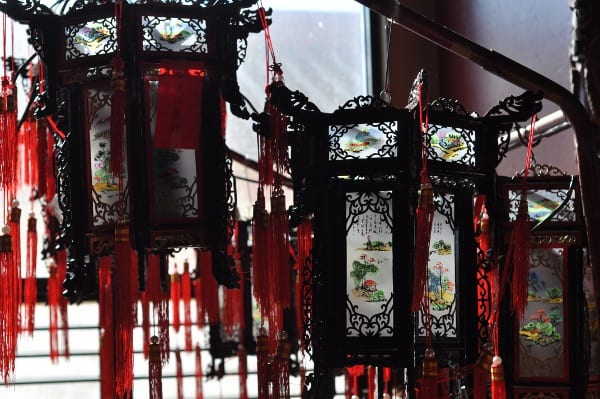 If you decide to visit, know that I saw a review saying you need to have modest dress. So, cover up your shoulders (and maybe your legs). It was chilly when we visited, so we were completely covered!
Also so you know, the temple also has public restrooms.
Take a look at these pictures and stop by when you are in Chinatown!