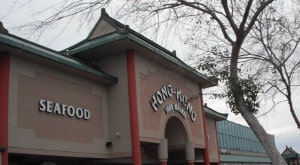 Address: 11205 Bellaire Blvd, Houston, Texas 77072
Cost: Very Reasonable
Appropriate Age: Any Age
Our Review: The Hong Kong Food Market is big, stinky and an adventure you do not want to miss. This grocery store is located in Chinatown, in the Hong Kong City Mall. The store is reported to be more Vietnamese than Chinese, but it carries products from all parts of the Far East, including Thailand, Vietnam, Cambodia, Japan, Korea, Philippines and India.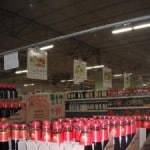 I took my kids on a Saturday afternoon. The parking lot was very full and lots of people were heading for the door, but inside there was plenty of space for everyone. We grabbed our cart and went to see what all the fuss was about.
It did not take long for us to realize that this was not our normal Saturday trip to the grocery store. Instead it was like we left Houston and were in a real Asian market. The store is huge; 150,000 square feet to be exact. There is tons of produce, lots of fish, lots of frozen goods, lots of things I did not recognize and lots of food I'm not sure I would eat. There were weird animal parts, jelly fish and a band saw slicing raw meat. There were huge tanks of live fish and a man standing on the counter, scooping them out as people ordered. It was all a little stinky and a lot unbelievable.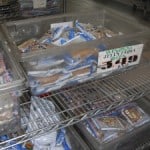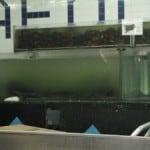 At first we were a little stunned by all the activity but on the second lap around the store, we came to our senses and decided to select a few items at the reasonable prices. We got a big bag of grapefruit for $3.99, fresh soy milk for $3.20 and ginger candy for $0.79. Brooke sampled the sardines and noodles and was a fan. Joe just rode around on the bottom of the cart and asked to go farther and faster.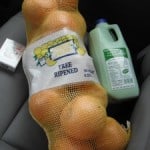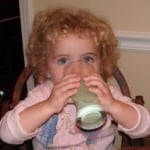 The check out lines were very busy, but we managed to get through in about 5 minutes. We got a couple of dollars back in quarters which Joe thought was fancier than boring dollars.
We headed outside to the Houston we know and talked about our trip for days. We've been making our cereal green with the fresh soy milk each morning, and wondering how we did not know about this adventure until now.