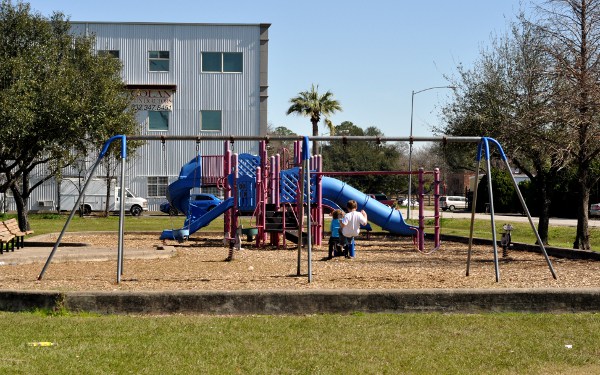 Address:
 5701 Beverly Hill Street, Houston, TX 77056
We look for green spots on the map, pack up the minivan and drive towards that spot. This is how we found Anderson Park in the Galleria area, on a school day afternoon.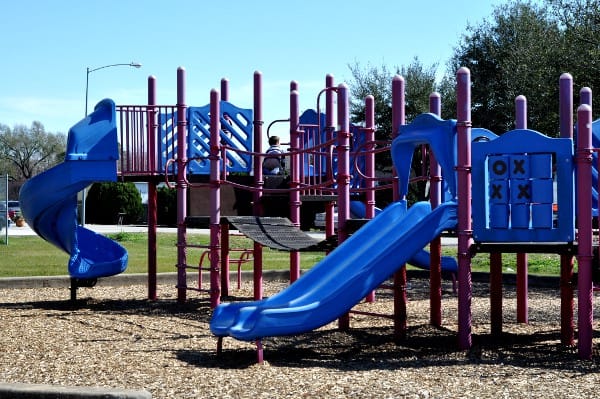 This park has a playground, tennis court and little league field... and had a parking lot full of cars and no people. I thought this was a little strange, because the place was empty. No traffic from the nearby warehouses and apartments and very little street traffic.
We parked and waited a few minutes and finally saw people walking over from the cross fit gym across the street. Once we saw some traffic, and the park had some eyes watching over it, we got out to play. (I bet this place is hopping during little league games... but we ALWAYS look for parks with lots of people watching over the space.)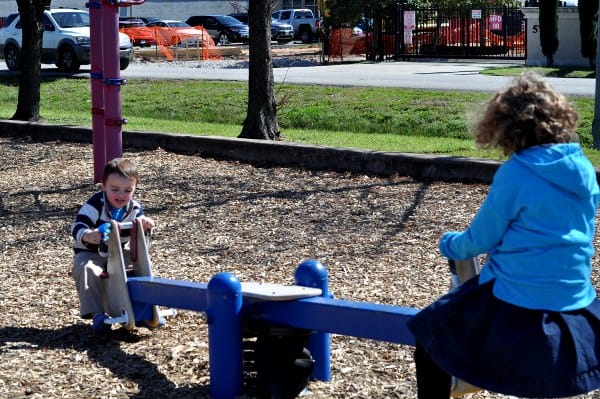 The kids were glad to finally get the go-ahead because this playground has a teeter totter, slides, monkey bars, swings and more. The equipment is a little warn, but the kids did not mind at all.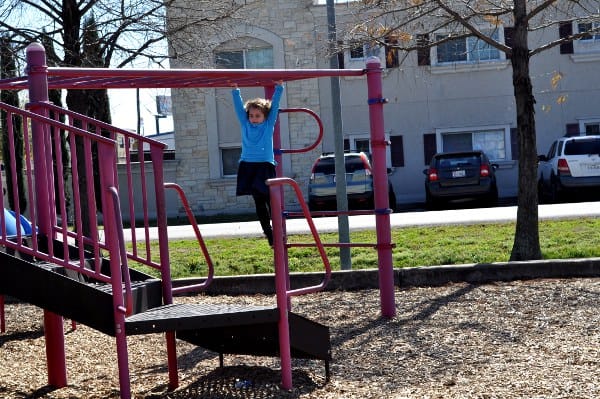 Up and down and around... until the foot traffic slowed down and we headed back to the car.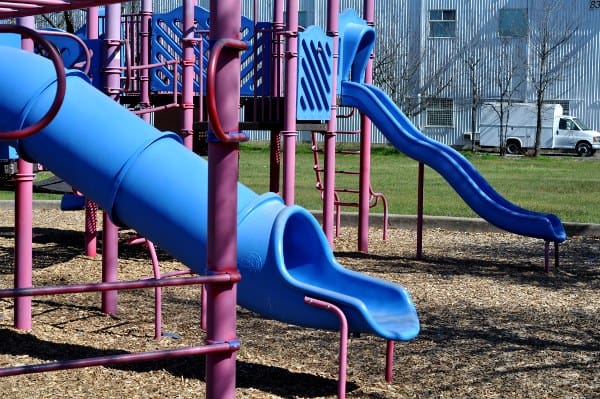 This park was good, but with if there is no traffic, I'd go to the nearby (and better)
Briar Meadow
or
Briarbend
!
For more Houston parks, look at this map: