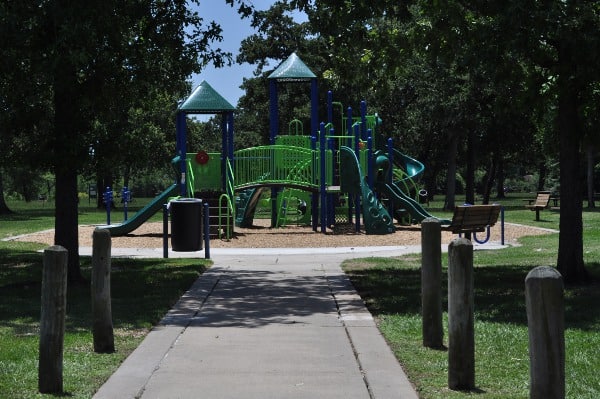 Address:
10845 Hammerly Blvd, Houston, TX 77043
Easy to access from the highway, Agnes Moffitt Park is a big park with a playground, swimming pool, basketball court, trail and disc golf course. Free parking is available in the lot.
The playground equipment is new and neon green (making it automatically more fun).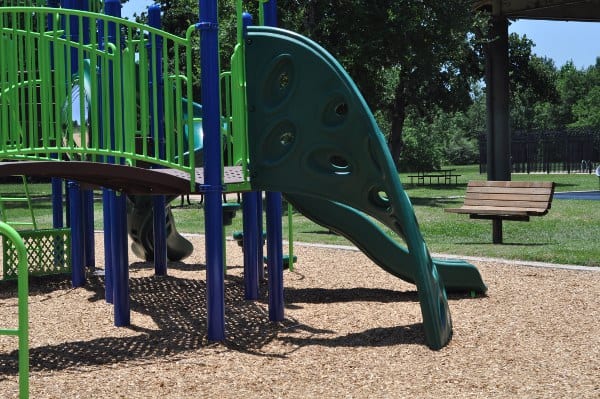 The playground has a lot of fun features and is certainly a good model. It's in full sun, so it gets hot and you need sun screen... but we enjoyed trying out the "boulder" and ladders.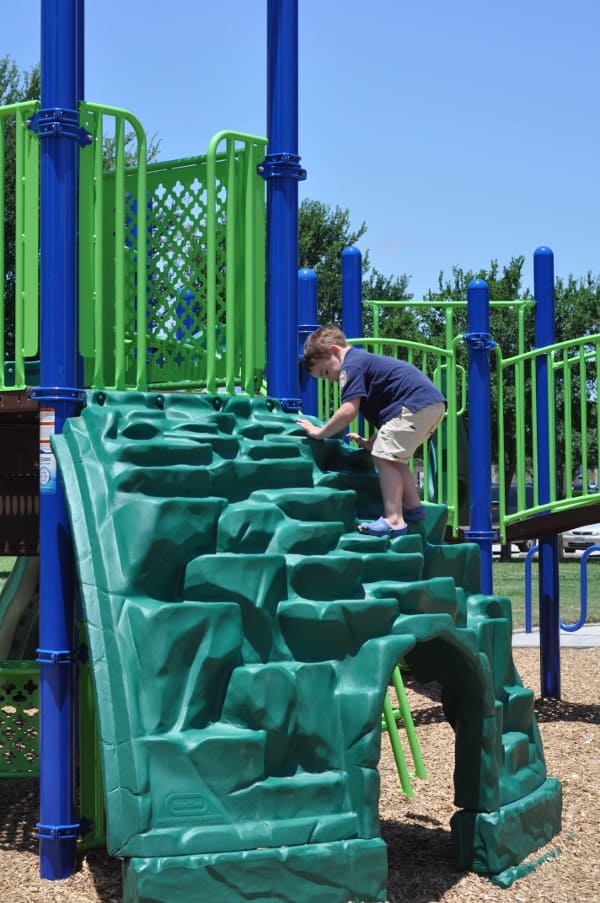 We were there on a weekend afternoon and found another family and a big basketball game going on. The pool was not yet open, but the lifeguards were getting it ready.
The park is very close to the highway and a little noisy. No big deal, but there is not a lot of pedestrian traffic on the street and I did wonder what I would do if we ran into trouble. We had no safety issues, but I always like lots of people around... and lots of people that don't know each other and are just watching over their part of the park. (And the park might get busier... so let us know if you know!)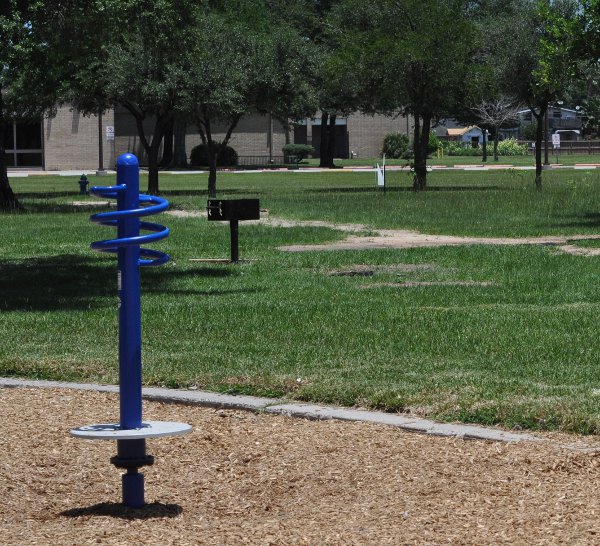 The playground was very nice... and the pool looked good from outside the fence! If you are nearby, take another adult and check it out. If you don't see enough people around, go to the nearby
Nob Hill Park
!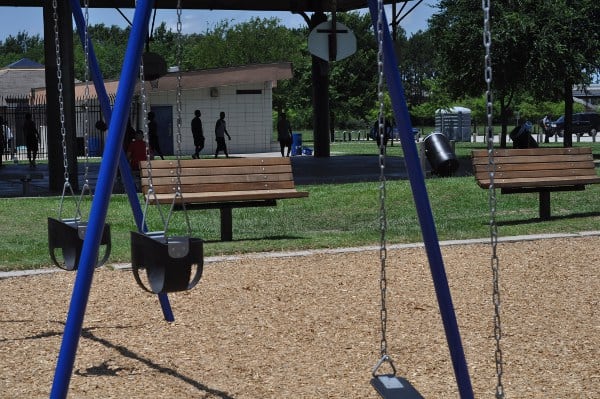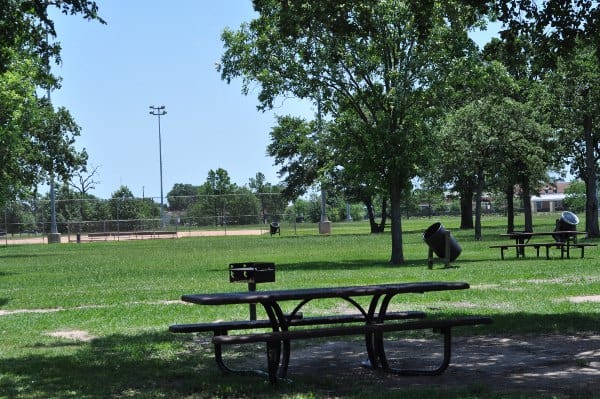 Find more Houston parks: