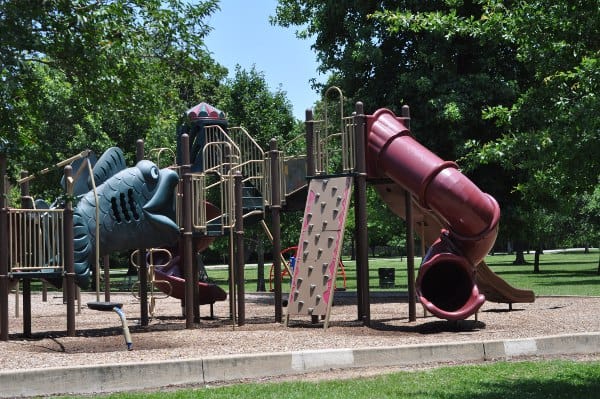 Address
: 10300 Timberoak Dr, Houston, TX 77043
We've seen a lot of Houston parks, and this is a GOOD park! The playground at Nob Hill Park has some very cool equipment in a nice neighborhood setting.
Fish bridge, giant tree house, stand up swing, stand up teeter totter and more!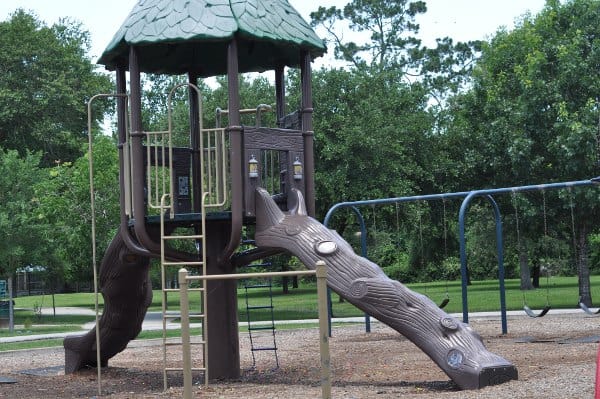 Nob Hill Park has a walking trail, ball field, small gazebo... and the very cool playground. Free parking is available on the street.
When we arrived  on a weekend afternoon, a lot of people were walking or jogging and a birthday party was wrapping up at the playground. Lots of people were enjoying this place!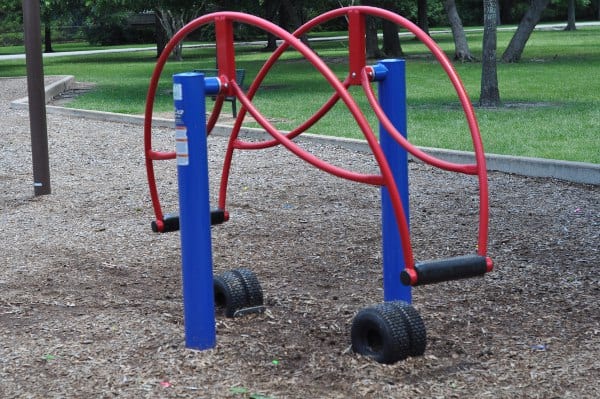 Some playgrounds have one neat feature, but at Nob Hill we kept running around and finding more cool things to do. Over the fish bridge (and under for the fish monkey bars), up the giant tree, to the stand up swing, to the stand up teeter totter... and to the little kid play structure.
There is so much to do, it's a little hard to decide what is the best. My youngest thought maybe it was climbing over the fish bridge.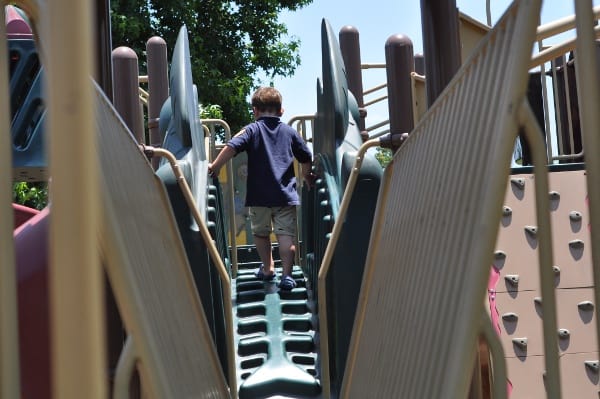 The great playground is in full sun, so wear the sunscreen and be ready for hot equipment during the summer. Also, I did not see restrooms... so plan ahead!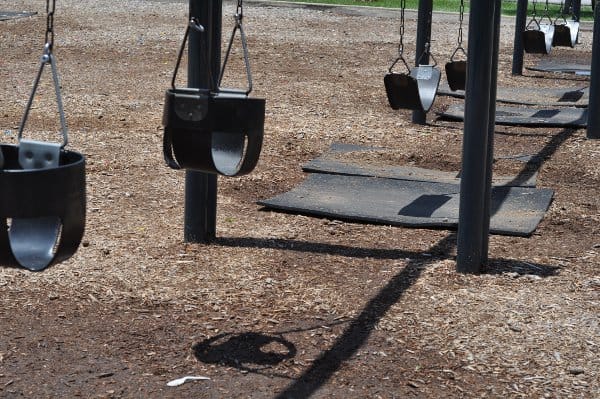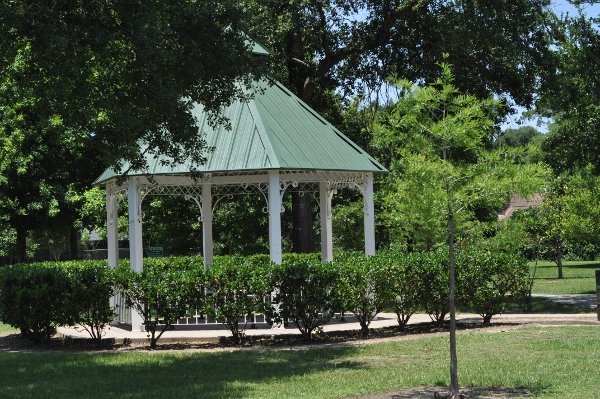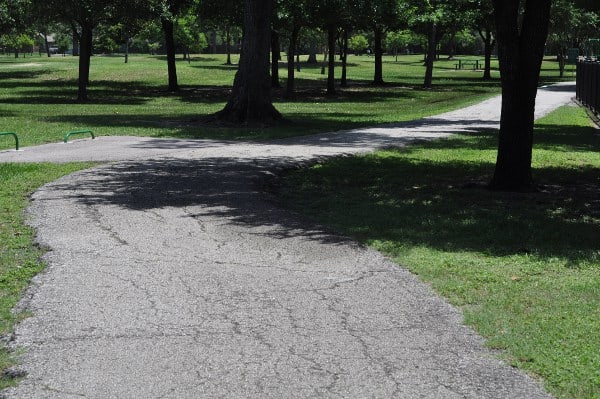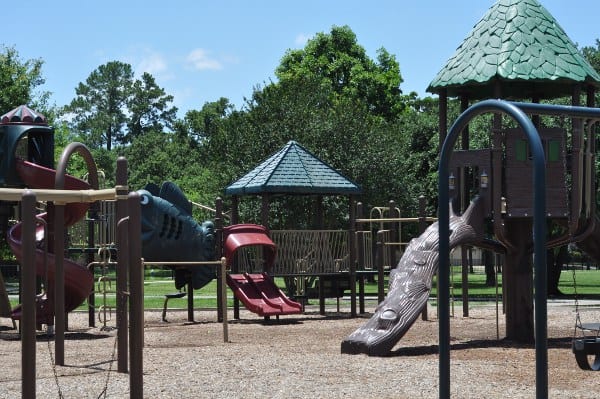 Find more Houston parks: