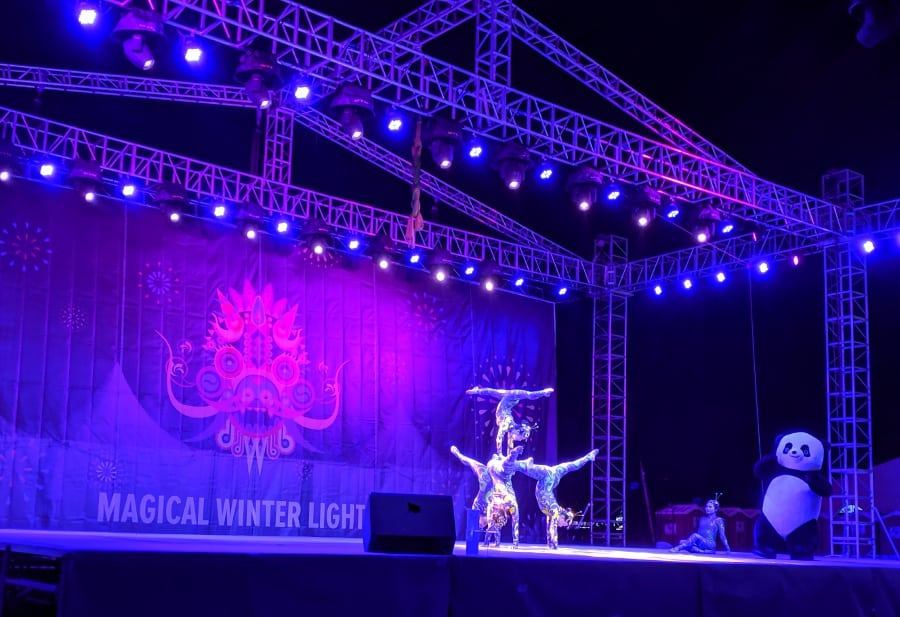 Magical Winter Lights has hundreds of beautiful lanterns… but you do not just stay on the path and admire them. There are acrobatic performances every night!
Experience a dynamic array of tradition and artistry at the Chinese acrobatic show, included in your admission. There are two acrobatic shows every night at the festival.
My oldest daughter was in the front row and refused to leave until the last acrobat had flow on her silk, balanced on the pyramid and spun the vase with her feet!
Acrobatic performance times are:
Sunday through Thursday @ 6:30 PM & 8:30 PM
Friday and Saturday @ 7 PM & 9 PM
Look at the pictures!