We flew into Bozeman, Montana to visit our aunt because she warned us she was about to move away... and if we were going to bring the kids, it had better be soon. I had been a couple of times before, but no way I wanted the kids to miss a Montana vacation with one of the very best local tour guides I've ever met.
So off we went to Montana... only to find out we had been tricked. Turns out that she's decided to stick around the beautiful big sky country. But this is good news for us, because not only did we make certain to go this summer, but we'll have the opportunity to go again next year.
As much as we love Houston, a trip to Bozeman in the summer is amazing. Just think of fleece jackets, almost no mosquitoes, cold lakes, beautiful mountains and big blue skies.
If this sounds good to you, here is the local's guide for things to do in and around Bozeman, with kids... and if you have more things you love to do near Bozeman, let us know so we can do them next year!
Jump to: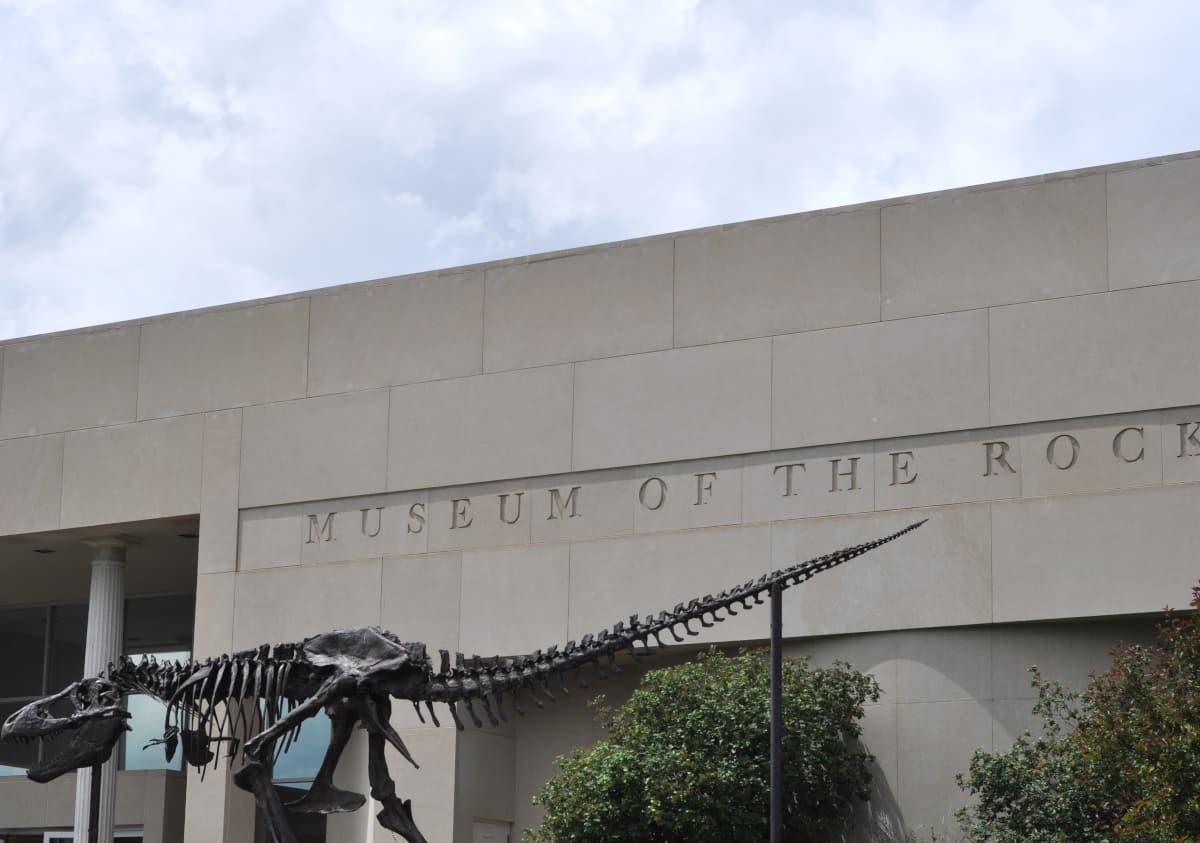 Located right at Montana State University, a trip here is good preparation for visiting Yellowstone!
The Museum of the Rockies has several halls, including paleontology, and a living history farm. Houston kids are pretty spoiled with the Houston Museum of Natural Science Paleontology Hall... but they can learn a whole lot about Yellowstone from the Martin Children's Discovery Center.
This interactive exhibit let's kids learn about the national park and animals before they visit.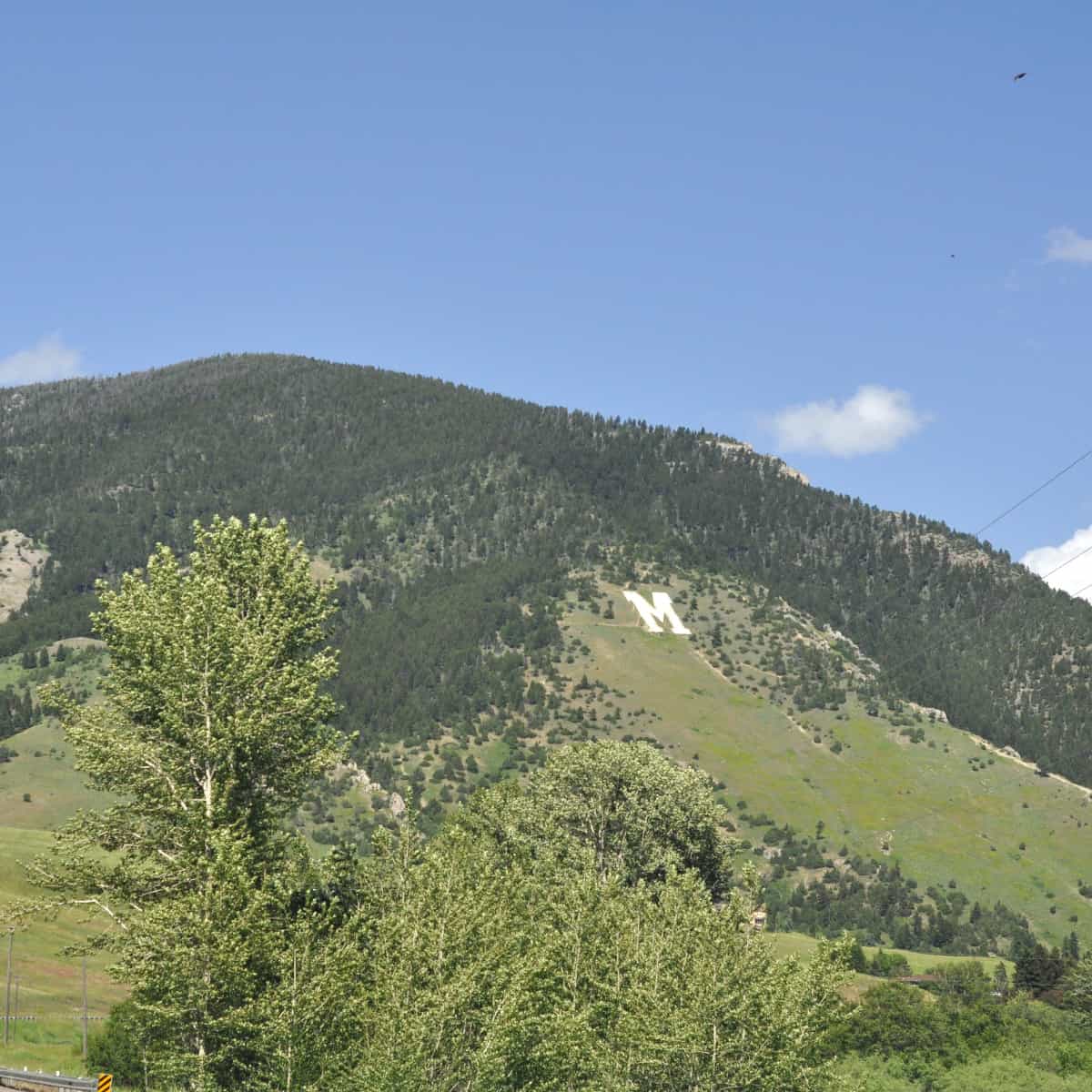 Look up in Bozeman and you will probably see the big "M" on the mountainside. There are two paths up... one is 1.5 miles and winding, and the other is .5 miles straight up. It is a popular trail that is easy enough for kids.
We went for the scenic trail, but you can decide what works for you!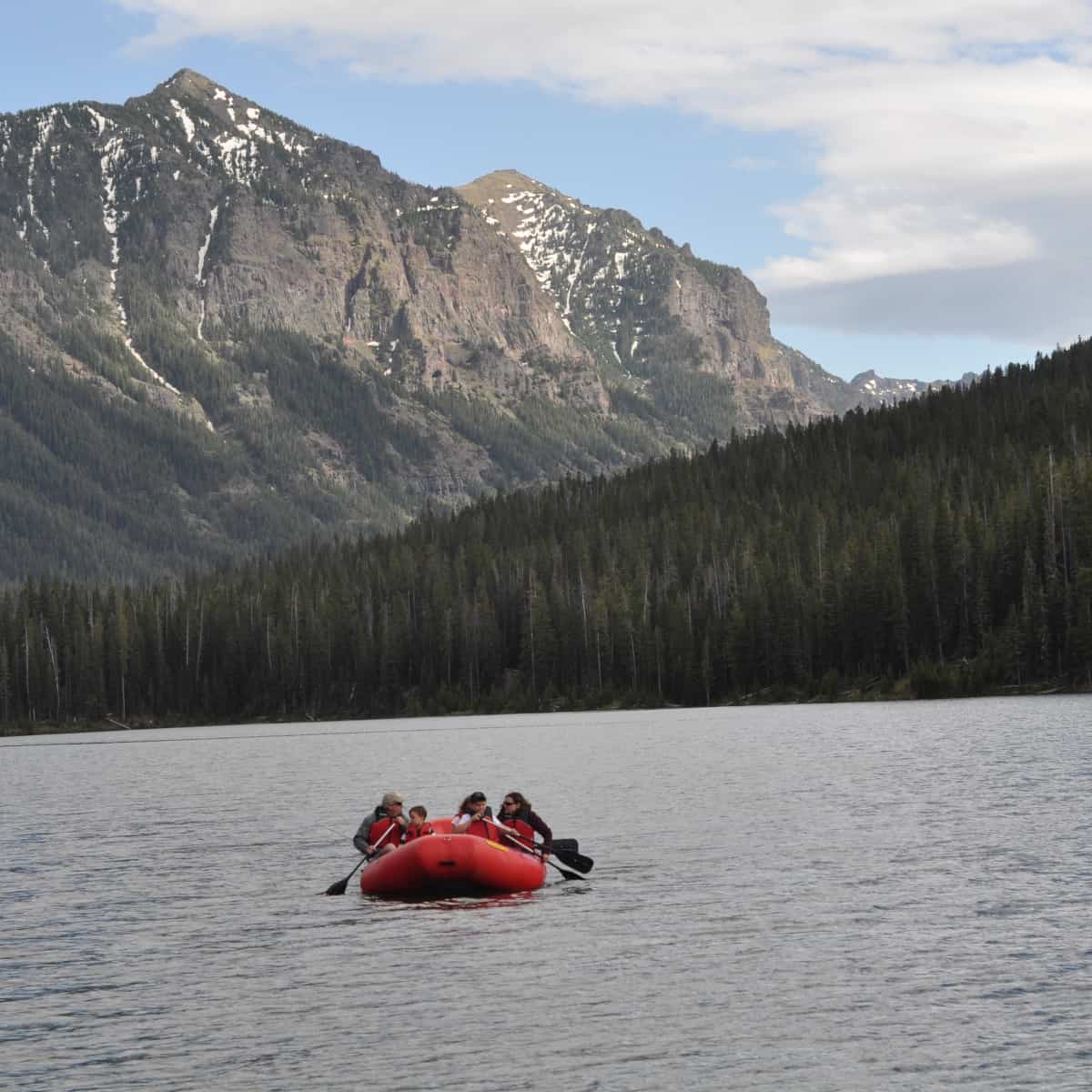 This lake, just outside of Bozeman, is breathtaking. Take a day trip or camp overnight. (We rented a raft from Round House in Bozeman and were able to get out on the water!)
My aunt and brother-in-law had spent a weekend looking through the campsites and finding the very best one. After touring gravel road after gravel road, they found Hood Creek and reserved #18. This one was easy to access, was directly on the lake and was heavily wooded for privacy.
During the camping trip, I saw just one mosquito. (If I went to my driveway in Houston right now, I'd see about a million.) We did not have to worry too much about bites and the Zika virus... but we did have to worry about bears!
Just as we were unpacking, the camp leader came by to tell us that a grizzly bear had been spotted just 3 days before! All food had to be locked in the cab of the car at night and when you were away from the campsite.
We followed the rules, had our Bear Spray ready and never had any issues. That said, bears are at home in Montana... so if you go, make sure you are prepared!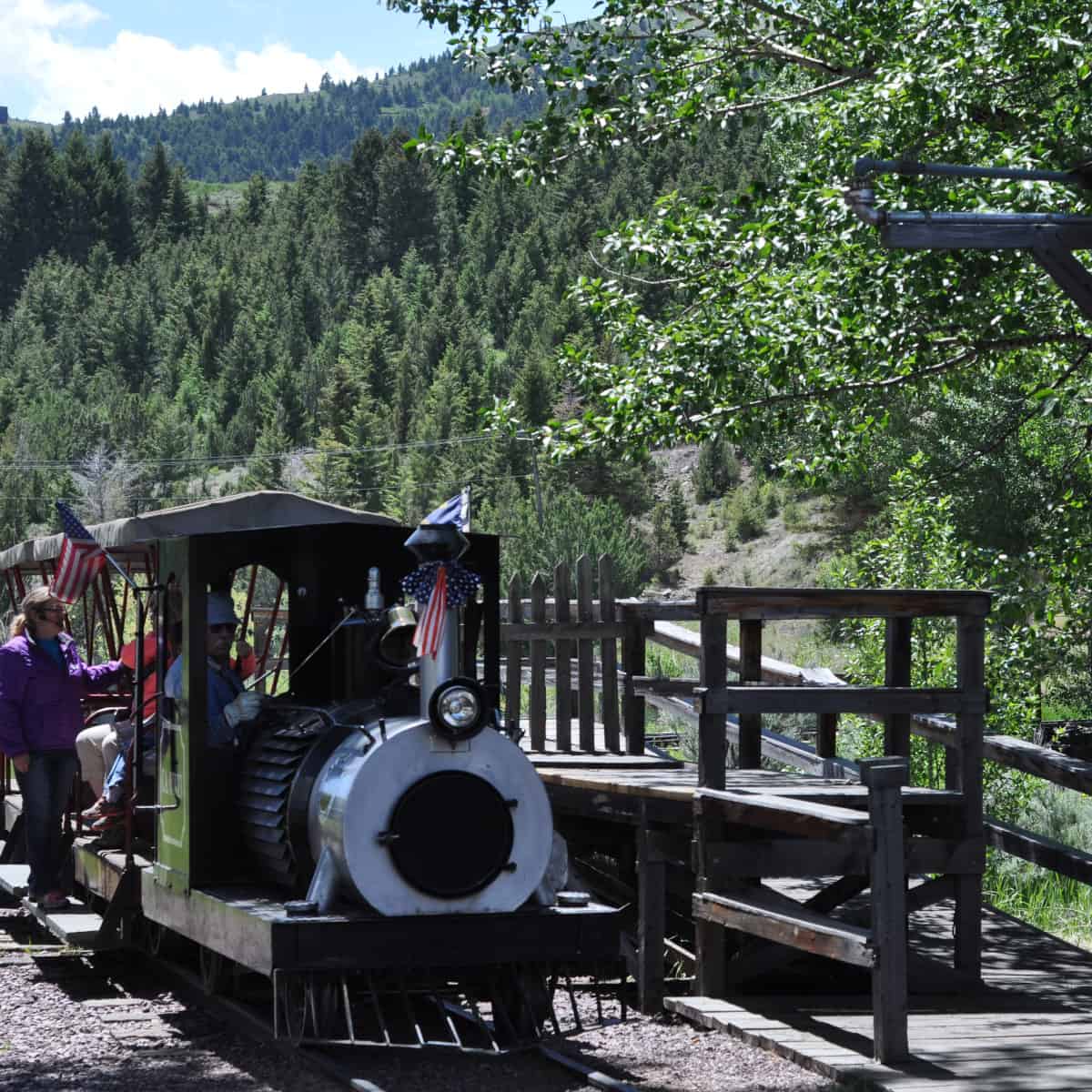 Virginia City and Nevada City are the most "touristy" thing on the list... but my kids loved it.
This old mining town has been preserved and represents the Victorian era. We started in Virginia City, visited the old candy store, looked through the old buildings and caught the open-air train to Nevada City. Here we saw the old town at the Nevada City Museum and panned for gold.
The kids are certain they found little pieces of gold... which might be an exaggeration. But we did find tiny pieces of rubies and stones.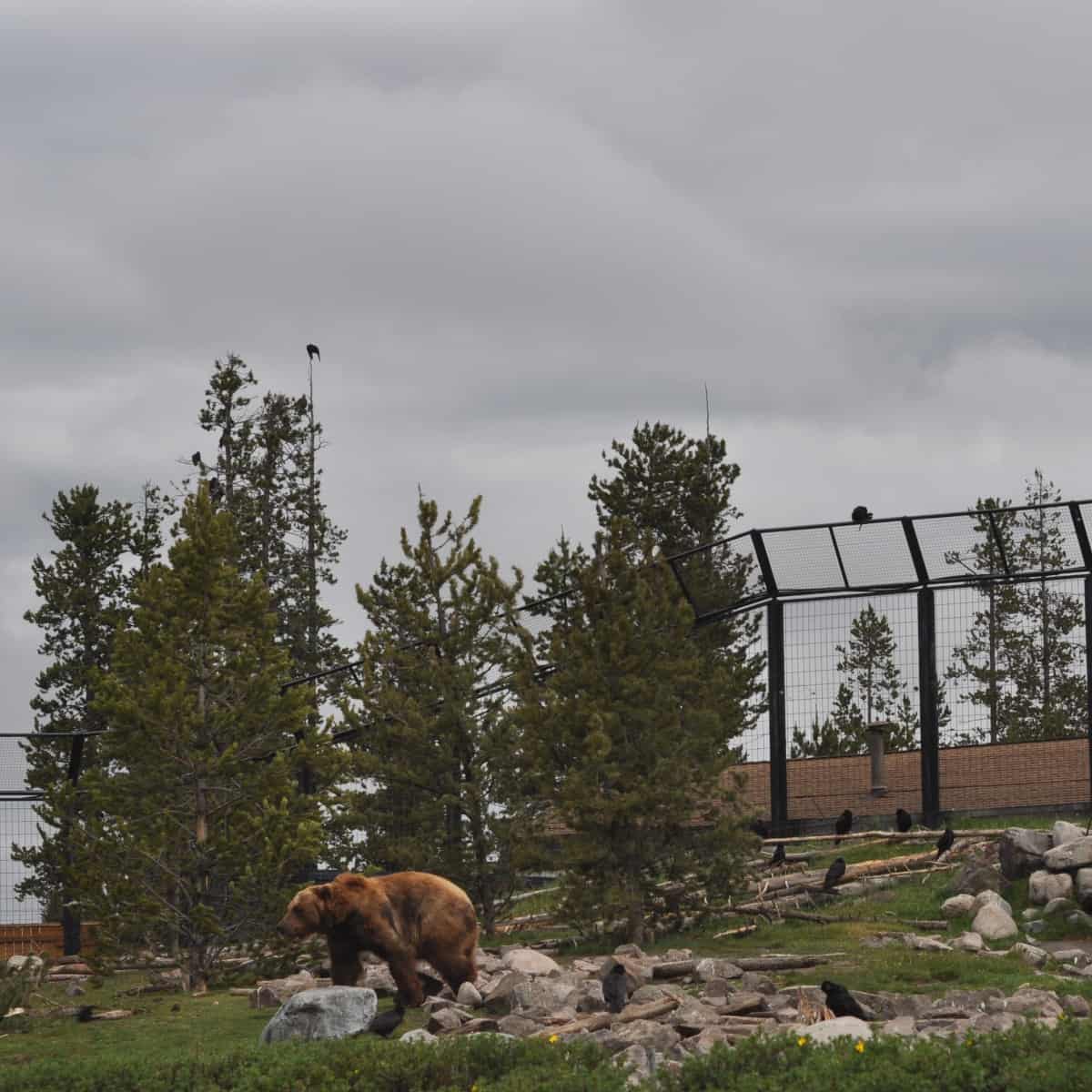 This spot just outside West Yellowstone is surprisingly not too "touristy". In fact, it's quite educational and was a great stop before driving into Yellowstone National Park.
Here there are exhibits, live animals, a playground, videos and presentations. One is on how to use your bear spray... which would have really have been useful before our camping trip! Also, we never got the timing right, but "Keeper Kids" looks great. Ages 5 to 12 help to hide food for the bears.
Admission is good for 2 consecutive days, so we stopped back after our night in the park.
This was the very best part of the Montana trip! I had been as a kid but it has been many many years... and it was exciting to take my own kids.
Yellowstone National Park is big, and we focused on the west entrance and the Old Faithful Area. This area has the world's largest concentration of active geysers!
At the entry gate, the kids got a scavenger hunt and were busy looking out the car windows and searching the trees and lakes for animals. It was just past the Madison Junction that we saw the Bison right along the road!
After stopping to watch from the car, we drove on to the Fountain Paint Pots and to the Old Faithful Area.
We had a room at Snow Lodge, next to the Old Faithful Inn, Old Faithful and the Visitor Center. Here we saw the geyser, earned junior ranger badges and enjoyed the park!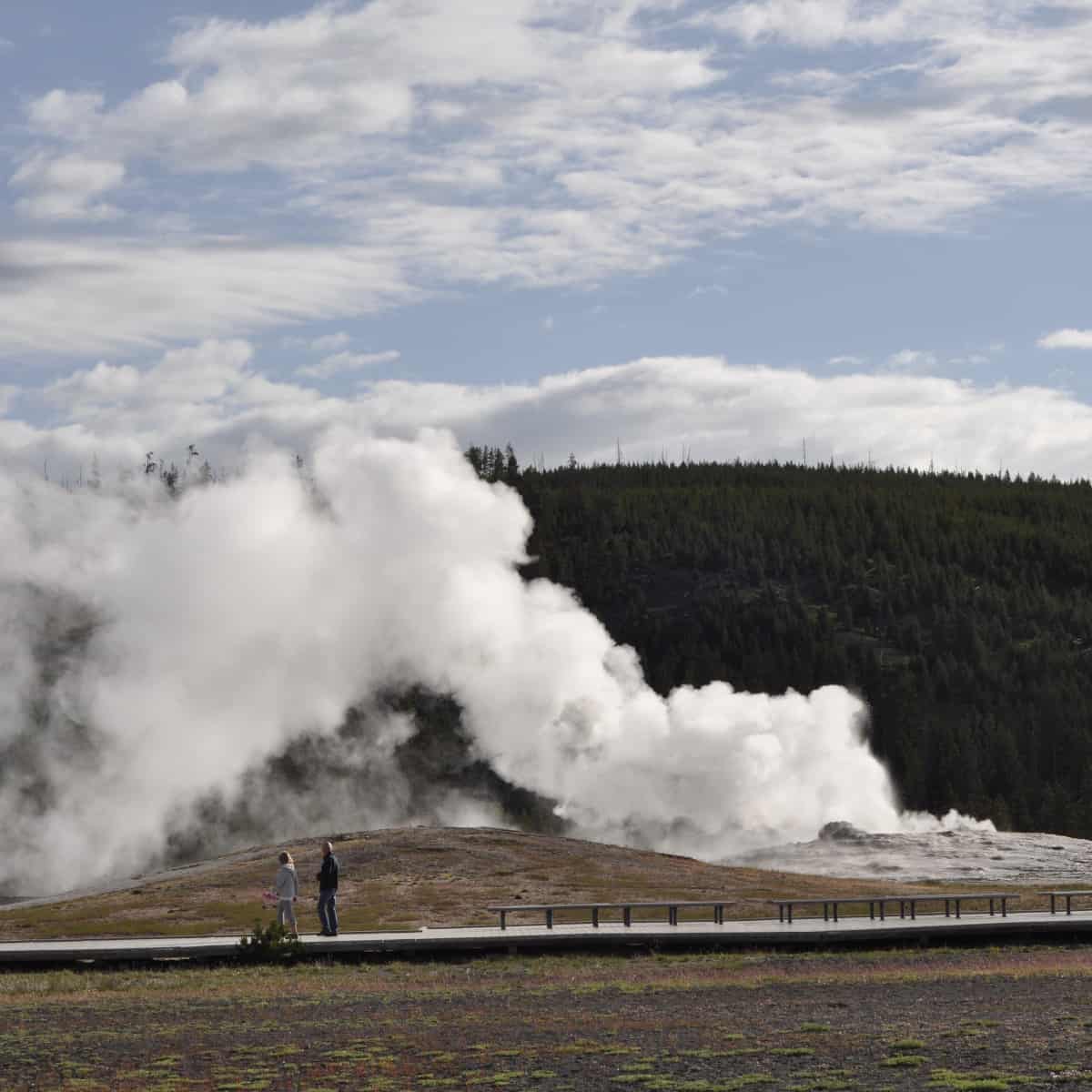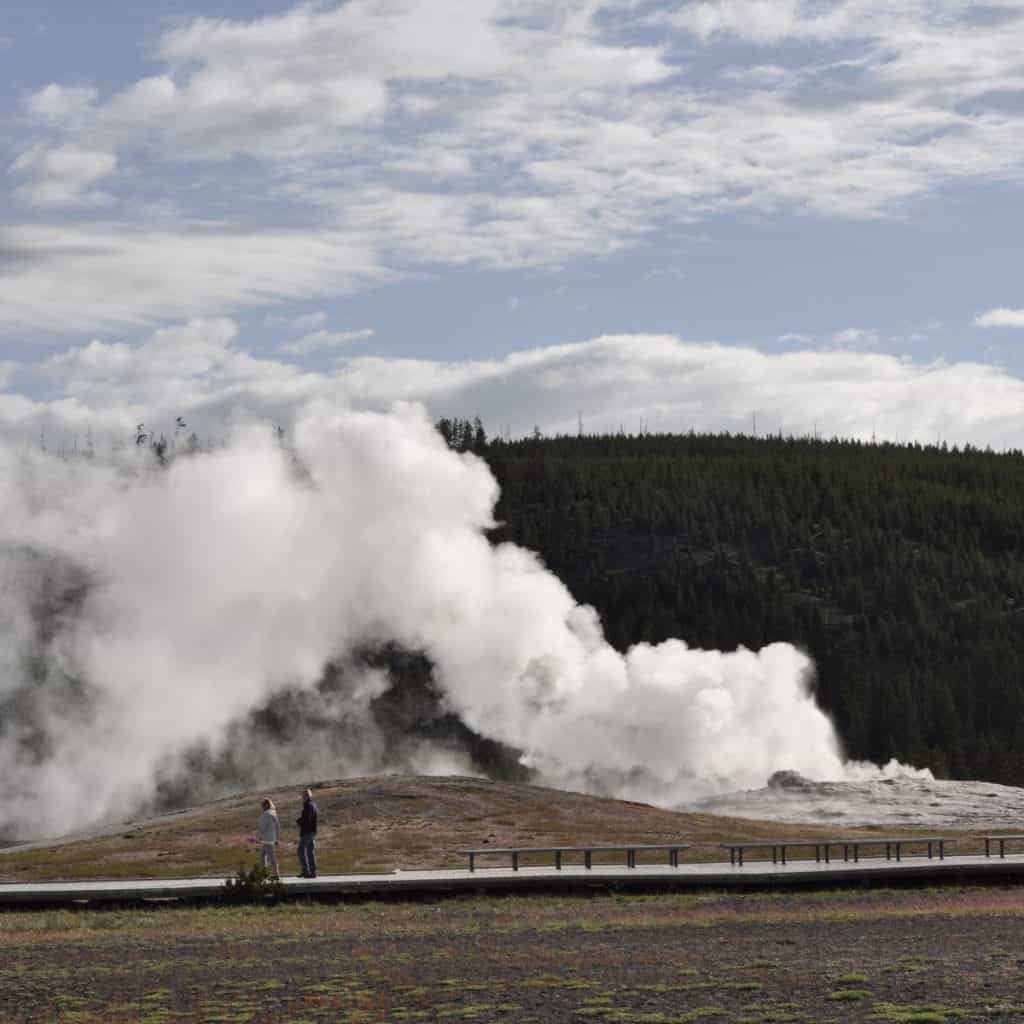 We learned an awful lot about the park... and here are the best tips:
If you do not get a kid's scavenger hunt at the entry gates, just ask. The ranger did not see all the kids at first... was happy to hand over 3 free worksheets when we asked.
At the Visitor Center, you can buy a junior ranger book for $3/each. If you complete the book, attend at least one ranger talk and take at least one hike/walk... the kids can earn a badge and be sworn in as Junior Rangers!
The Junior Ranger book is challenging! Seriously, we were forced to learn a lot about the park in order to complete it. And now I can time Old Faithful and make a prediction for when it will go off again.
The Ranger Talks and Walks leave from the Visitor Center and are very educational. We went to the kid talks, and we all learned about the animals in the park.
Staying by Old Faithful lets you see the popular geyser as many times as you want. The trick to getting a room is booking as soon as reservations open for the season... or if you are like us... checking every day for a week to see about a cancellation. We got lucky in May and got one night at Snow Lodge in June.
The lodging in the park does not have TVs and only some have wifi. At Snow Lodge, there is wifi but you have to pay extra for it.
Cell service is limited in the park... but I had Verizon service by Old Faithful and bet the other visitor centers are similar.
The visitor centers and hotels have real restrooms... but the other geyser areas have out-house style restrooms. So... plan ahead.
Restaurants are located near the visitor centers and hotels. At Old Faithful, we went to the Geyser Grill for $5-$10/person... but there were fancier restaurants for $20-$30/person.
Bring in a cooler of food and drinks. This is useful if you are not near the restaurants or there are tons of people in the park.
Old Faithful Inn is worth a visit, even if you do not get a room. Here you can also sit on the balcony and watch the geyser!
All around the park there are boardwalks. Do not step off! First, it is expensive. The week we were there, a man was fined $1,000 for stepping off. Second, it is dangerous. The ground is very unstable and people have fallen through and died.
The animals are wild! As a kid, I remember people posing for pictures in front of sleeping bison. Or, posing their kids in front of sleeping bison. Don't do it!
All the rules you need to follow are in the newspaper that you get when driving in to the park.
The two day trip to Yellowstone was really amazing. I recommend a family vacation here, even if you skip everything else on the list.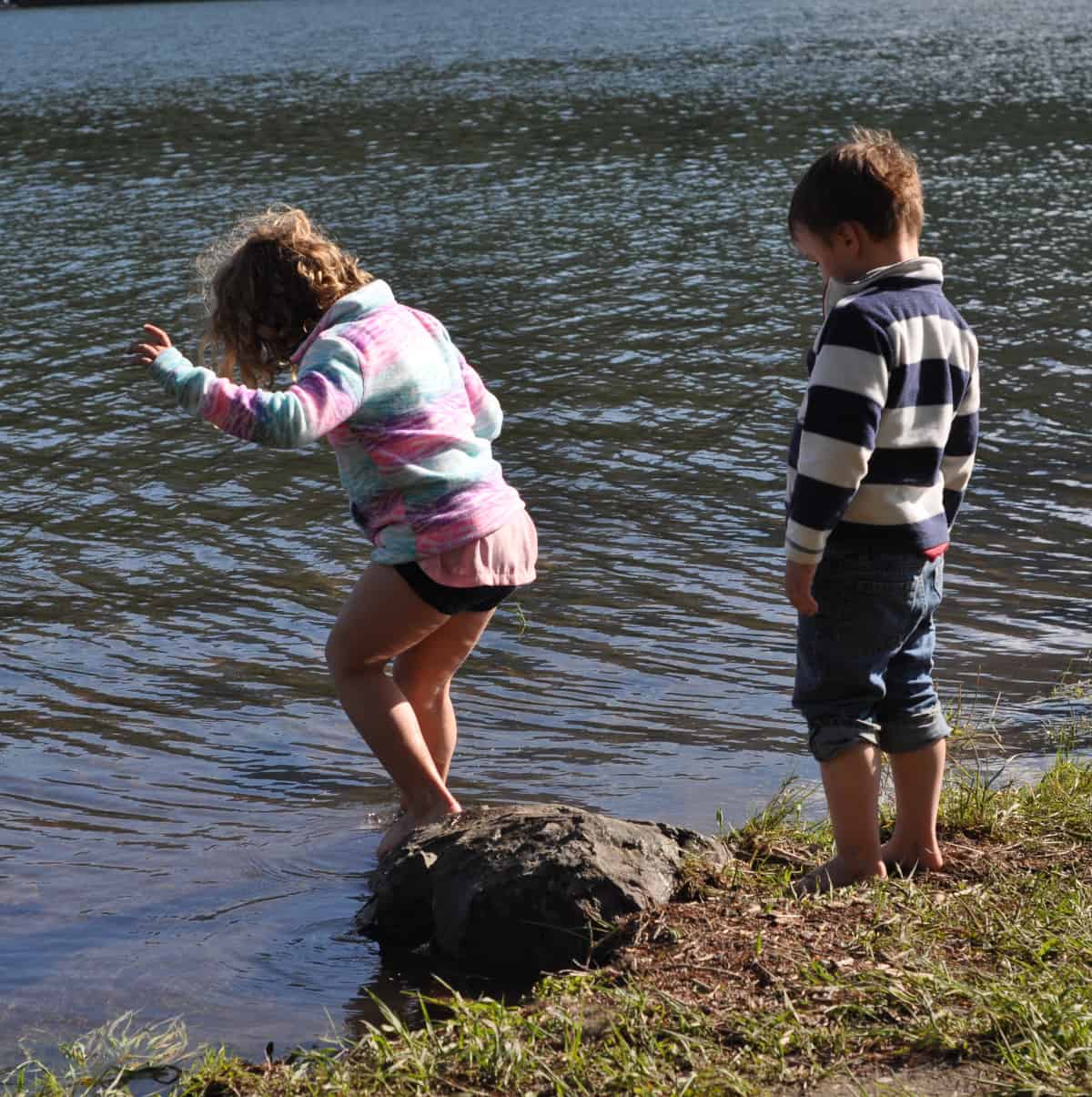 If you are planning a trip to Montana, here are some tips for visiting with kids:
Drink a lot of water. You won't be soaked in sweat like in Houston… but you can still be dehydrated if you don't drink water.
The altitude is much much higher than Houston. Altitude sickness is real... so let your body adjust and take it easy in the mountains.
Montana can be chilly, even in the summer. (Like snow in May and 34°at night, in June.)
Bring chapstick, lotion and maybe even saline nose spray. The air is dry and my kids had bloody noses.
If you are going camping or hiking, you need Bear Spray. I saw only one mosquito in Montana... but a bear had been sighted at our campsite just days before.
If you are camping or hiking, all food has to be packed up in the cab of the car, or in a bear proof container!
If you are on national park land, follow the rules and the speed limits. The fines are very high.