Polar Express at the Houston Zoo 4D Movie Experience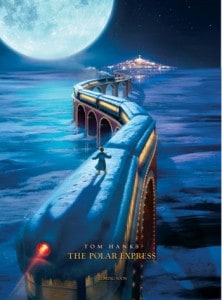 Polar Express is now showing at the Houston Zoo 4D Movie Experience. I was thinking of talking the kids to Polar Express at the IMAX, but I was worried about them sitting still for the long movie. I was excited when we found it at the zoo's 4D Experience.
The 4D Experience is only 10 minutes long. It is a 3D movie plus air blasts, fog, scents and water. The movie is short enough, and noisy enough, to make it easy to take my 2 year old, 4 year old and baby.   I just need to be sure to cover the baby so he's not blasted by water (again).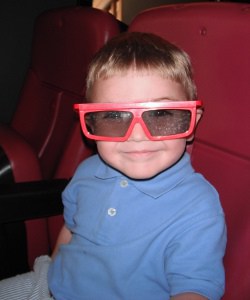 The 4D Polar Express takes clips from the long Polar Express. It includes the scene where the train comes to the boy's house, our favorite hot chocolate song (with the scent of hot chocolate!), the wild train ride down the mountain, the first gift of Christmas, and ends with Christmas morning.
It's not cheap at $4/member or $5/non-member, but it is one of our favorite movies. If you like Polar Express, you should check it out. Go HERE for showtimes.