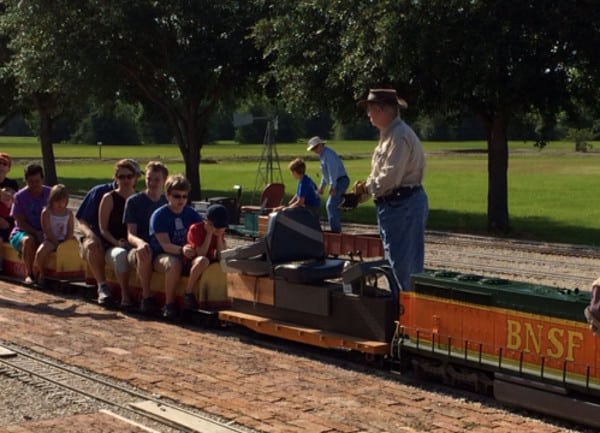 Address:
17560 Roberts Rd., Hockley, TX 77447
It's Vee, guest posting on BigKidSmallCity!
Zube Park (pronounced: zoo-bee) in west Harris County, just north of Katy, is a 14 acre green space with all the amenities one would expect to find in a family-oriented recreational area: Play grounds, picnic tables, grills, pavilions, hiking trails, restrooms and soccer fields. But there is one more hidden treasure that is becoming increasingly popular with families – the ⅛ scale Cypress Creek and Southern Railroad, operated by the Houston Area Live Steamers (HALS).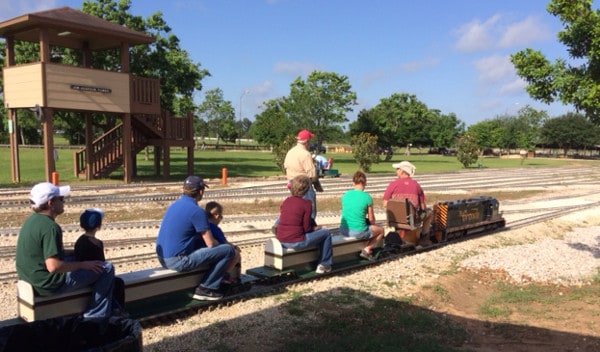 The HALS railroad attracts train enthusiasts of all ages who come out to take the railroad's 6 mile long journey, an excursion lasting about 15 minutes. They even have a specially designed car to accommodate a standard width wheelchair.
HALS opens its train rides to the public on the third Saturday of every month, starting in March and running through November, weather permitting.
During this time they offer free train rides to the community.
Train rides are free, however, donations are always welcome.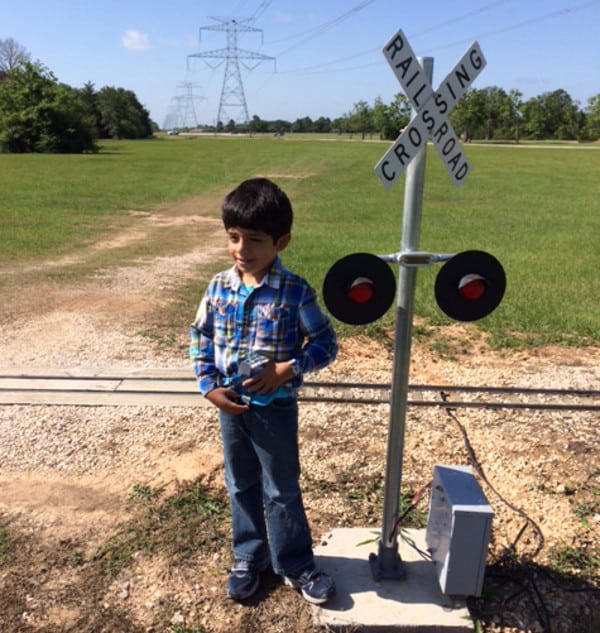 Zube Park, itself is opened from 8:00 AM to dusk, so pack your picnic and make a day of it. To get to Zube Park from Houston, drive north on Katy Hockley Cutoff. The Park is located at 17400 Roberts Road just north of Highway 290 in Hockley. (Katy Hockley Cutoff changes names to Roberts Road at 290).
Find the train schedule HERE!