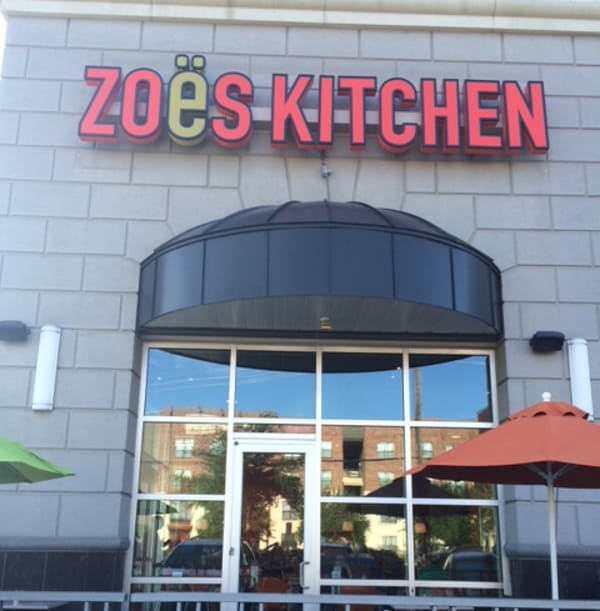 Location:
4000 Washington Ave suite 101 Houston 77007
Age Appropriate:
All ages
Price:
$
Hi, I'm Juliette! My husband, my 7-year-old and I love going out to eat and we are sharing our restaurant finds with you.
I hope you are all ready for our last month of school. I know I am!
We felt like something fresh and healthy for dinner last Saturday and so we went to Zoe's Kitchen on Washington Ave (they have several locations around town).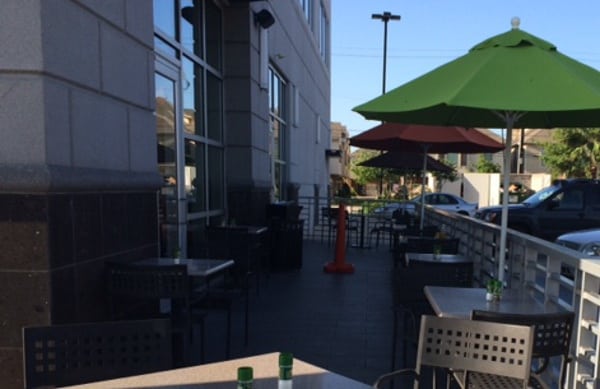 We had never been to a Zoe's Kitchen but a lot of my friends really love it and I now know why! They offer Mediterranean cuisine that is good for your health and mood. The restaurant on Washington Avenue has a nice patio with colored umbrellas and a very bright dining room with cheerful colors and comfortable booths and many tables perfect for families. They have single bathrooms that are spacious and clean.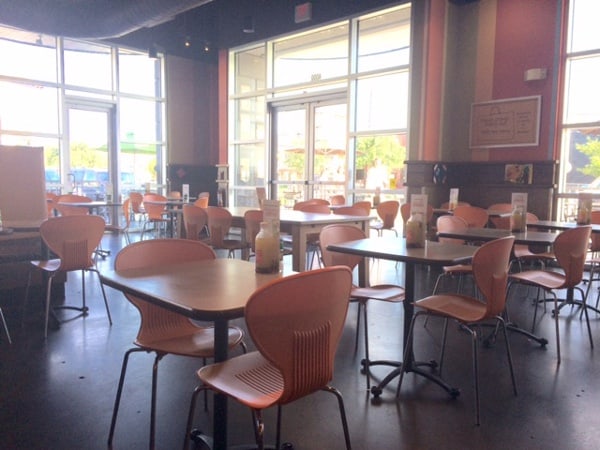 I really enjoyed their wall decorations: paintings from kids from a neighboring elementary school. There are cute drawings and if you really like one, they are for sale to benefit that school.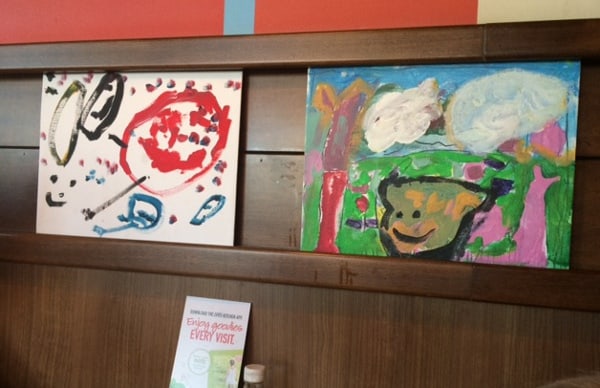 You order at the counter and they bring your dinner to your table. Their menu offers many choices: salads, pita sandwiches, kebabs, grilled vegetables… Even their children menu feels healthy.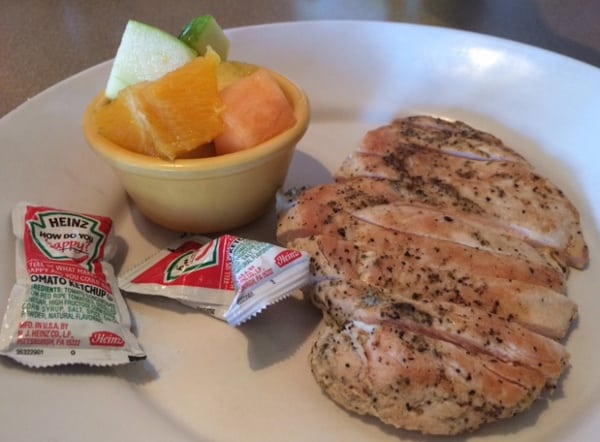 Our son picked their breaded chicken and fruit bowl. My husband picked the beef kebabs served with vegetables and potatoes. I opted for the orzo salad. They had many other options I wanted to try and I think that Zoe's Kitchen will be on my list of go-to places this summer!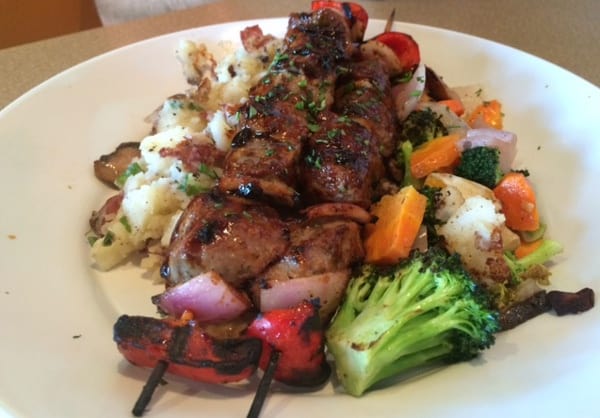 Our dinner came in fast and we all started eating our dinner… until our son decided he wanted to try the beef kabobs. He absolutely loved it and started trading one piece of chicken for a piece of beef. My husband loved the moist and well-seasoned chicken so he was happy to trade.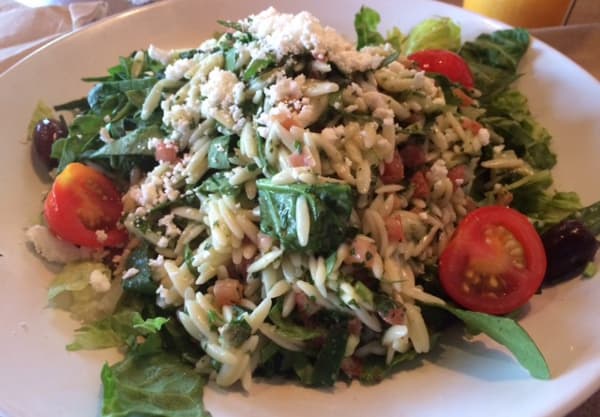 We could not believe how much our son loved the meat – he enjoyed the seasonings and flavor. The sides were also a hit and their plates were empty by the end of dinner.
I really enjoyed my salad. I actually appreciated that their famous salad dressing is on the table. You can decide how much you want on your salad. The dressing is wonderful and I understand why they sell it separately too. The mix of orzo, crispy salad, tomatoes, cucumbers and feta was delicious.
Zoe's Kitchen is a great kid-friendly, fresh and casual place that feels great to have a family meal. You know your family will eat healthy, delicious food and you can linger, inside or outside in a comfortable atmosphere.
See you next week for another culinary adventure!