Address: 1809 Louisiana Street, Houston, Texas 77002 (Park access is at back on Milam Street.)
Cost: Free
Appropriate Age: Any age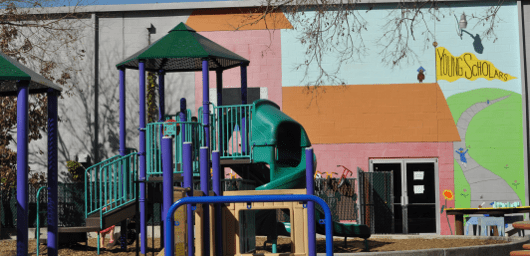 The
Young Scholars Academy
is a Charter School in Downtown Houston. For years I have passed by the small park on Milam and wondered if we could visit. It is a
Spark Park
, which means it has been developed as a neighborhood park, for the neighborhood to use when school is not in session.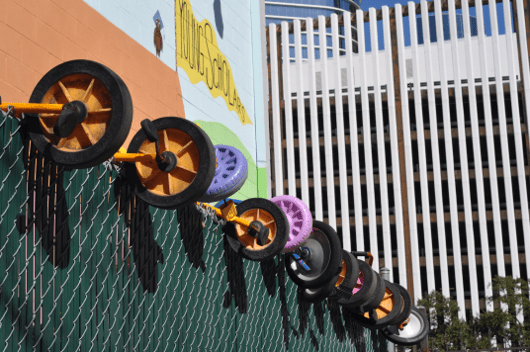 The problem was, every time we drove by on the weekend, the park was empty and the gate was closed. For some reason, this discouraged me and we just kept on going. But last weekend I drove by and remembered that I know what Spark Parks are and I know how to check if gates are locked. So we finally stopped.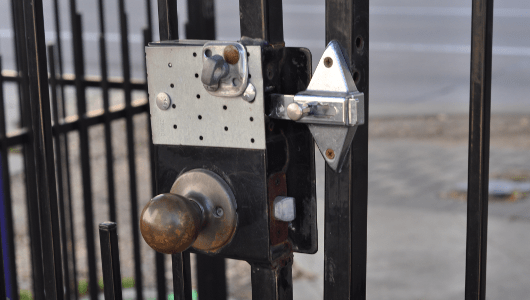 Metered street parking is available and it is free after 6:00pm and on Sundays. We parked, tried the gate and suddenly had a new park to explore.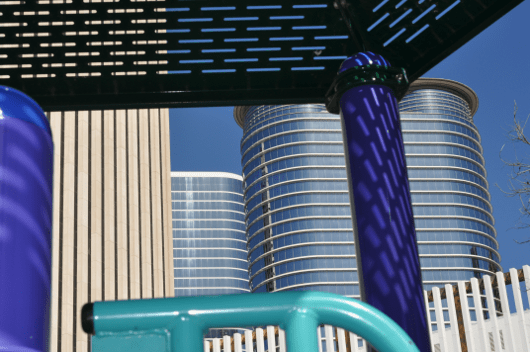 This little park is in the shadow of the skyscrapers. There is a nice play structure, music station, picnic table with a checker board, and a basketball hoop.
It looks like there was an auto shop next door that we demolished, leaving one side of the playground with a temporary fence. It's no big deal, except that part of the pretty mural was lost.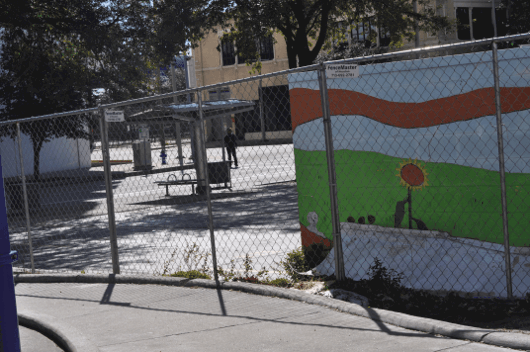 We had the park to ourselves and the kids had a great time. It's nice to discover a little treasure that has been right in front of you forever.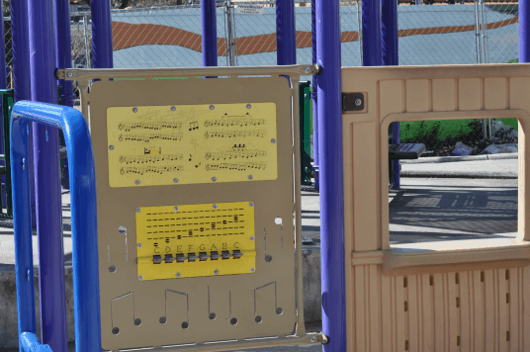 There is not a whole lot of pedestrian traffic in this part of Downtown, so I suggest taking another adult with you if you go. We didn't have any safety concerns, but I always like to have a lot of eyes on the public spaces we visit.
There are no restrooms, but the YMCA is across the street. It is a very nice new building and you could easily use the restrooms off the lobby.
Go be wild and crazy and try out this little Spark Park soon!
View Larger Map