"You are the Eyes of the World" Mural! If you are driving eastbound on W. 11th Street, you will see this mural along the side of Blinklending.
I've held on to this post for a couple of weeks, trying to find out more about it... but I've had no luck. Do you know the artist? If so, let me know so I can add it! Update: According to the comments, this mural is by Sebastian Boileau!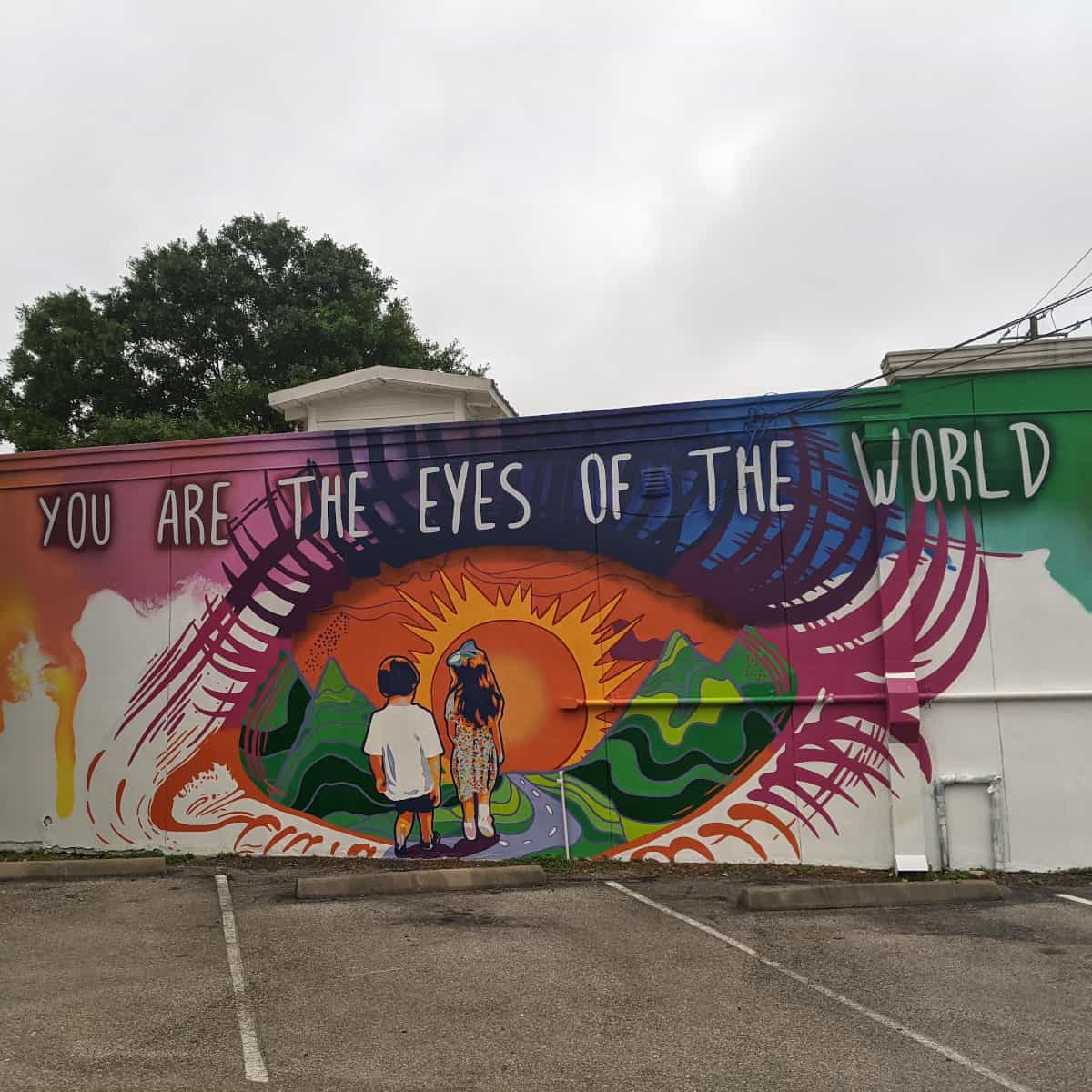 This mural is along the west side of the building. There is free parking in the small lot... if you are quick with your picture!
Click the address for a map: 603 W. 11th Street, Houston, TX 77008