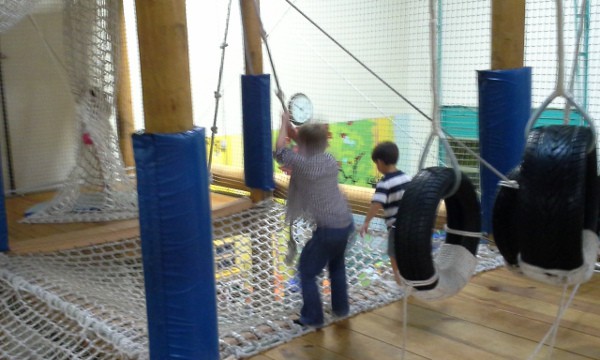 Wonderwild, Heights Location:
767 Shepherd Drive #400, Houston, TX 77007
Admission:
Walkers $10, Pre-walkers $8, Open Monday-Friday to the Public  (Note: Big kids will need closed toe shoes for the ropes course.)
Each week we bring you a review of a new Houston park or playground. Since we are in the middle of a hot wet summer, this week's "park" is a little different... it's an indoor playplace called Wonderwild!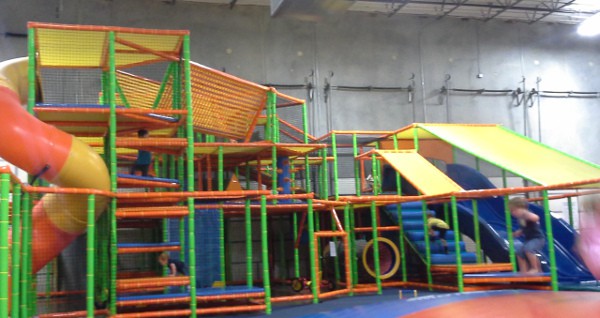 At the newly renovated Heights location, you can find an area for the big kids and the little kids. If you have both, you can stay with the little ones and watch the big ones from a distance.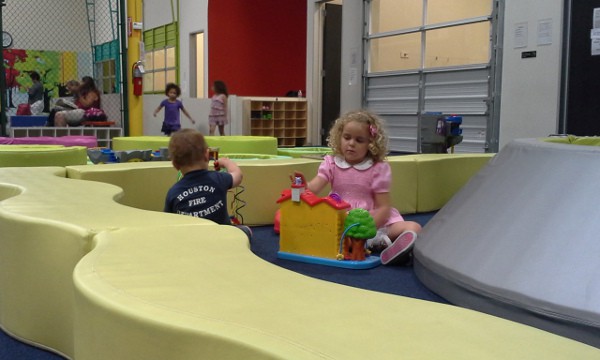 The little kid area (Wonderwild) is recommended for kids under 4 years old. Here you will find soft play sculptures, a ball pool, giant crocodile slide, jumping pillow and big play structure with steps, tubes, bridges and slides.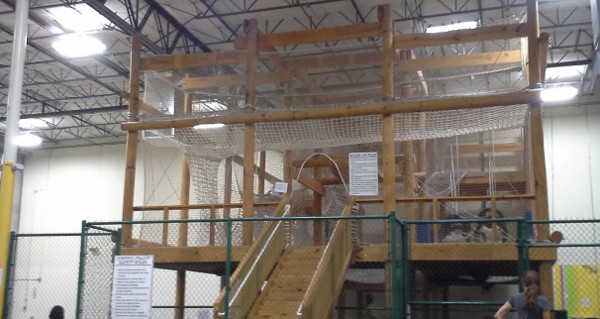 The big kid area (Wonderwilder) is recommended for kids 5-11 years old. It has a ropes course, go-kart track and jumping pillow.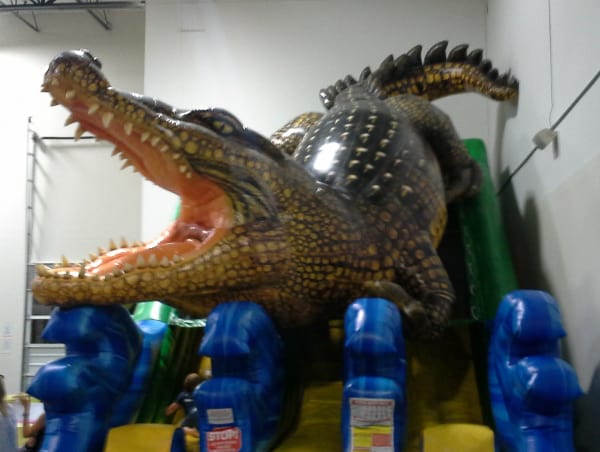 My kids visited the "new" Wonderwild during our rainy week and really enjoyed exploring the place. For an hour they kept themselves very entertained and it was very easy to watch everyone. The playroom is blocked off an kids cannot run out easily.
After about an hour, the kids had tried everything and were getting a little tired. Determined to get our $10 (x3) out of the visit, and to wait out the rain, we stayed longer. After a little rest, the kids were ready to go try everything again! (If you are interest in visiting a lot, there are memberships available!)
Wonderwild is located in a warehouse complex off Shepherd. Parking is free but you'll have to drive around the complex a little before you find the right spot. Just keep looking for the sign... and you'll find dry, air conditioned Houston fun!