Houston parents, we have another FREE INDOOR PLAYGROUND! Second City, Indoor Kids Playground, at Second Baptist Woodway Campus is now open!
Reserve your time HERE.
This big playground has soft equipment (like Memorial City Mall). There is a lot to do for little kids... with different areas with a space shuttle, ocean, farm, construction site, fire truck and police station. There is also an interactive light wall and slide... and interactive touchscreens with puzzles and coloring.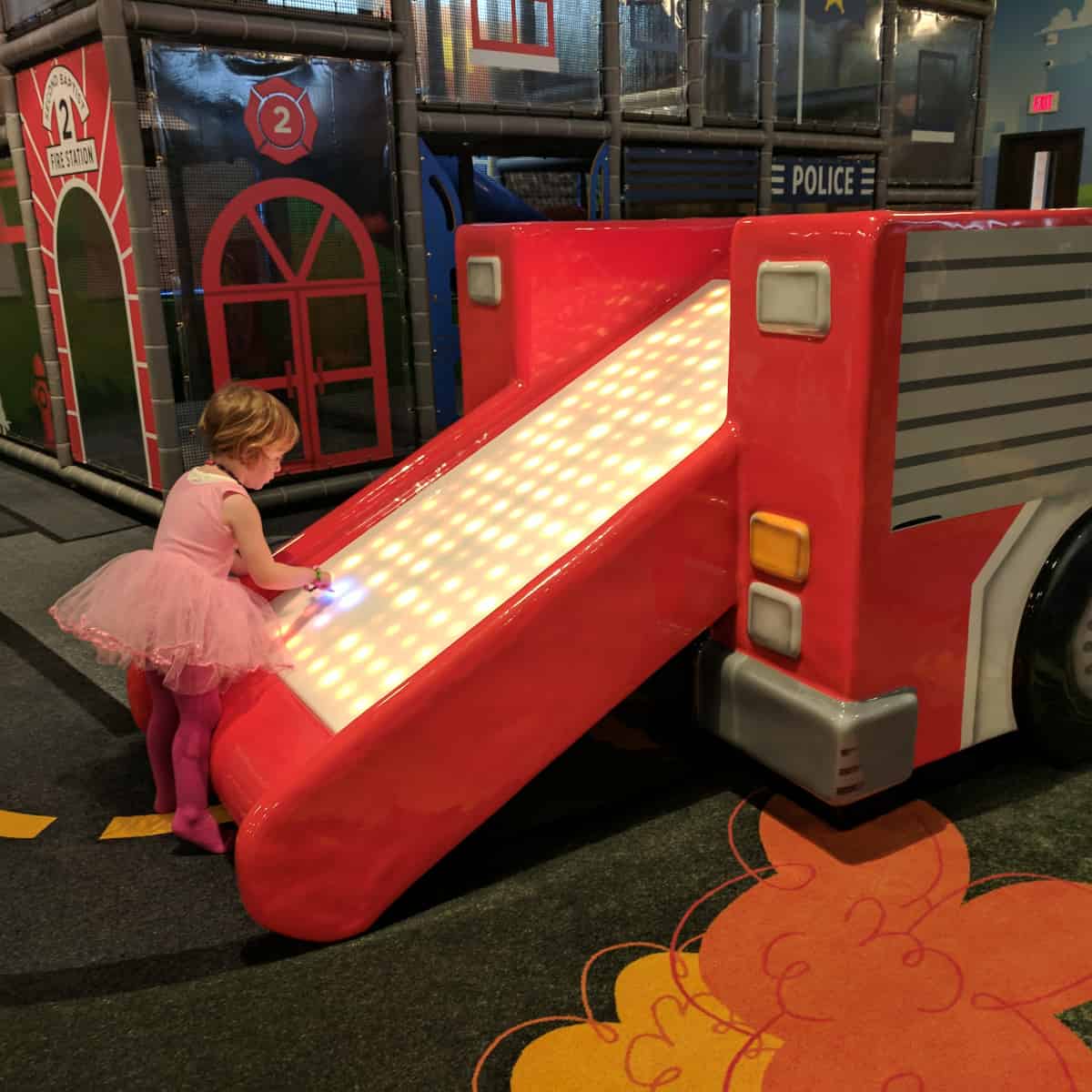 Second Baptist is a big place, but if you park on the north side of the building, near the sports field, you will be close to the playground.
Once you are inside, you can register at the desk (inside the play area) and let the little kids play.
Some things to know before you go:
You currently need to reserve a time ahead of time.
Kids have to be under 48".
Kids have to be supervised by a parent or adult family member. (So no babysitters, no tween siblings, etc.)
Socks are required, but there are socks to borrow while you are there.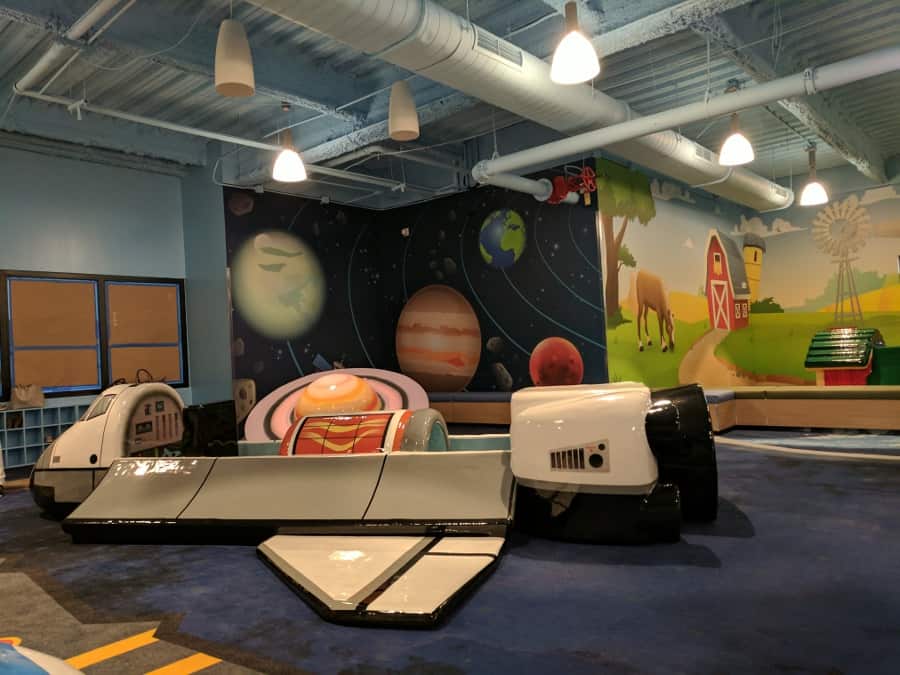 Second Baptist has a cafe just upstairs from the play area and a coffee shop right next door. So, grab some lunch or a coffee when you need a break.
Check out the pictures and find more FREE indoor Playgrounds HERE!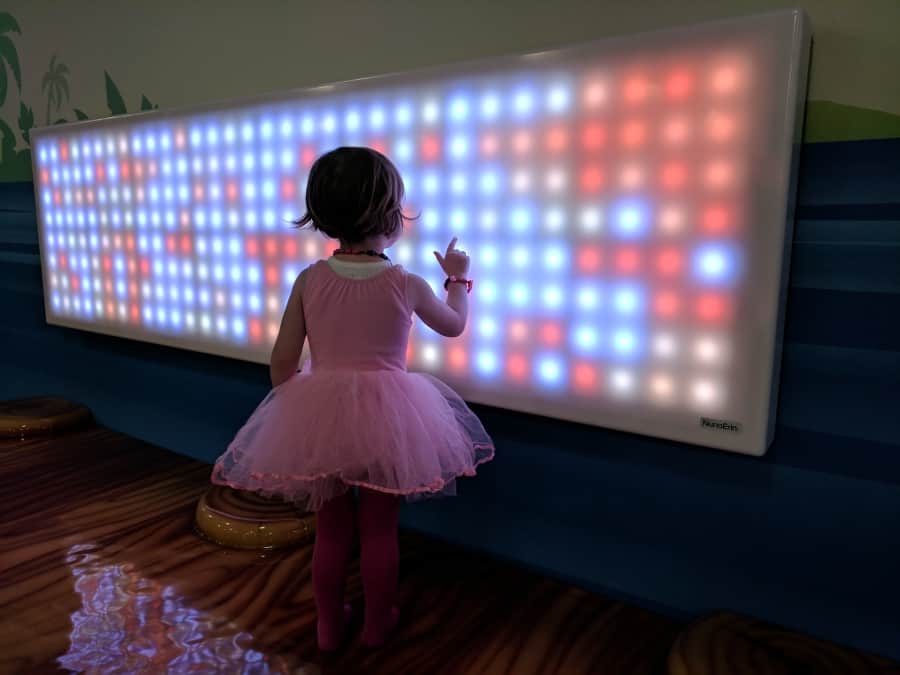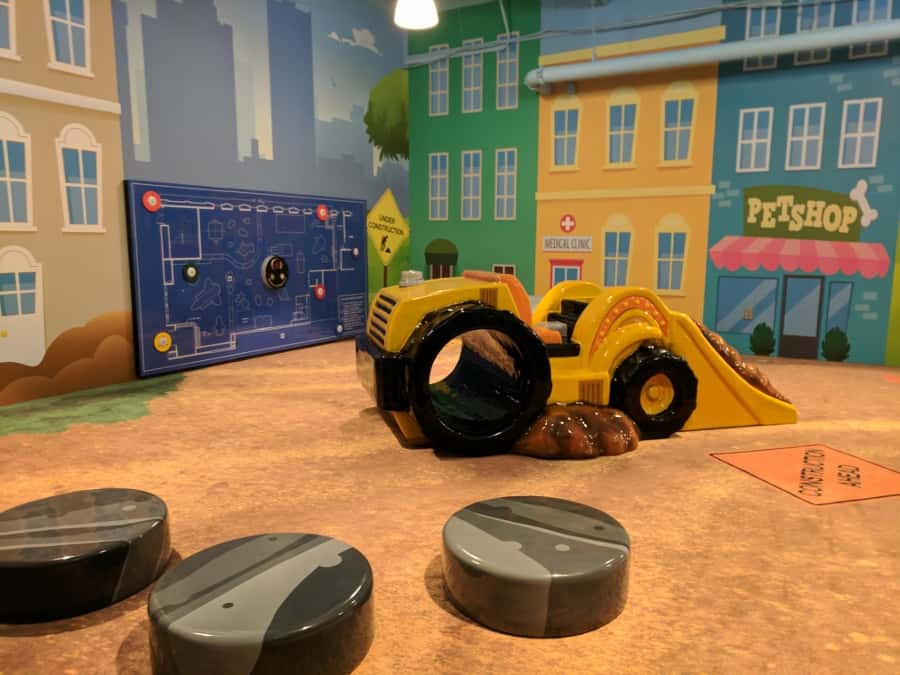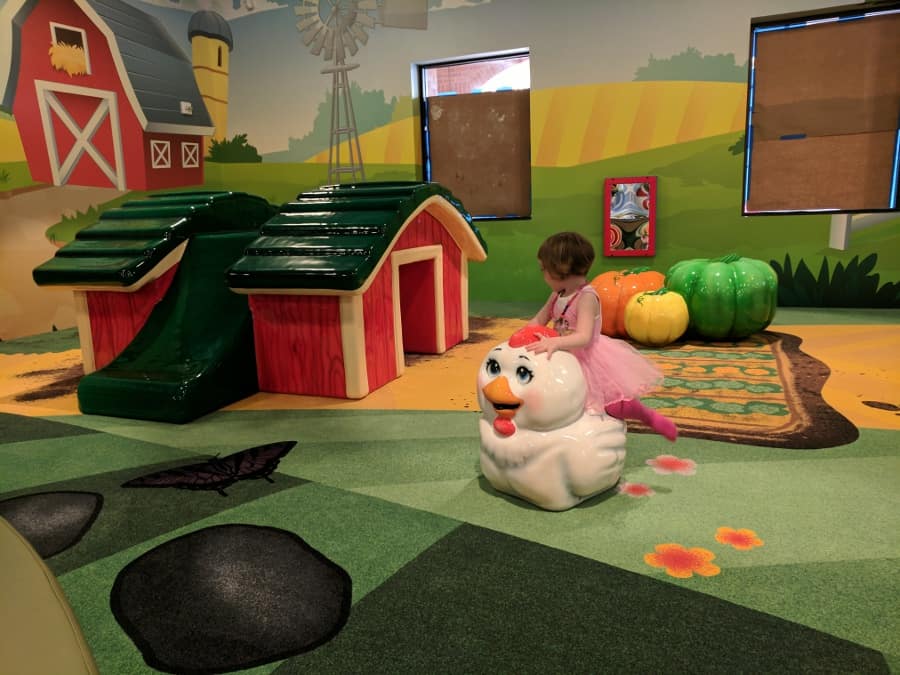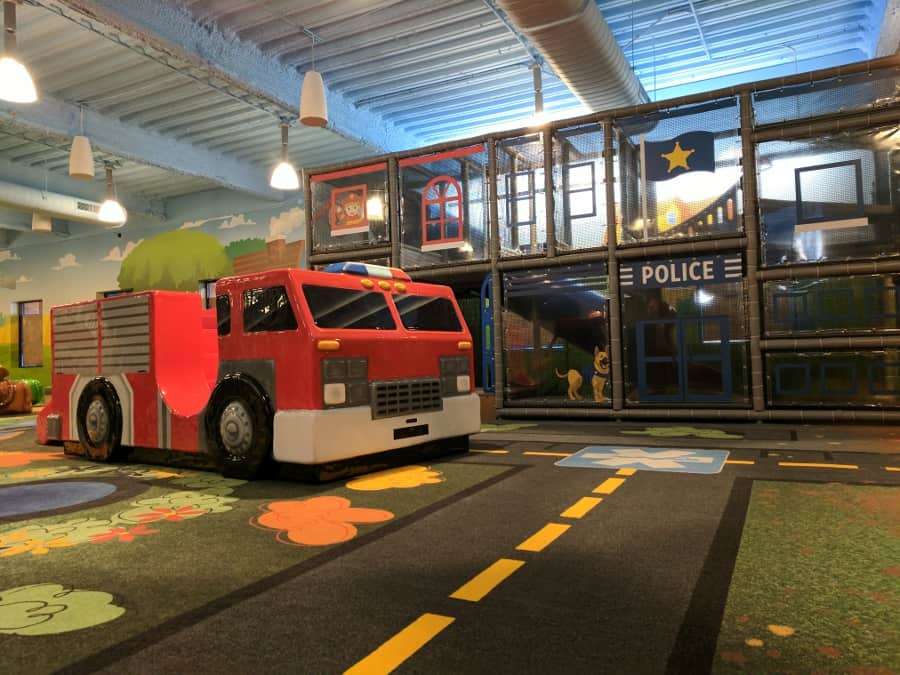 Second City, the Second Baptist Church Indoor Playground at Woodway
Address:  6400 Woodway Dr, Houston, TX 77057