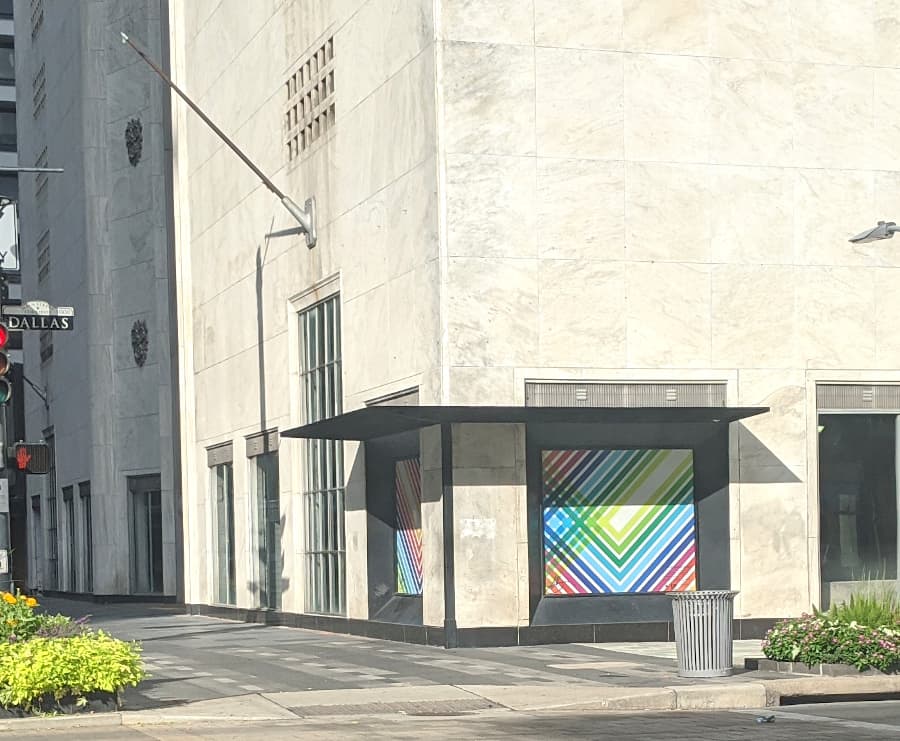 Head Downtown to see more art!
The Houston Downtown Management District and UP Art Studio have installed a new series of public artworks in Downtown.
Now on view in vacant and inactive storefronts along Main Street, the WindowWorks initiative features works by 18 Texas artists that enliven the Downtown streetscape.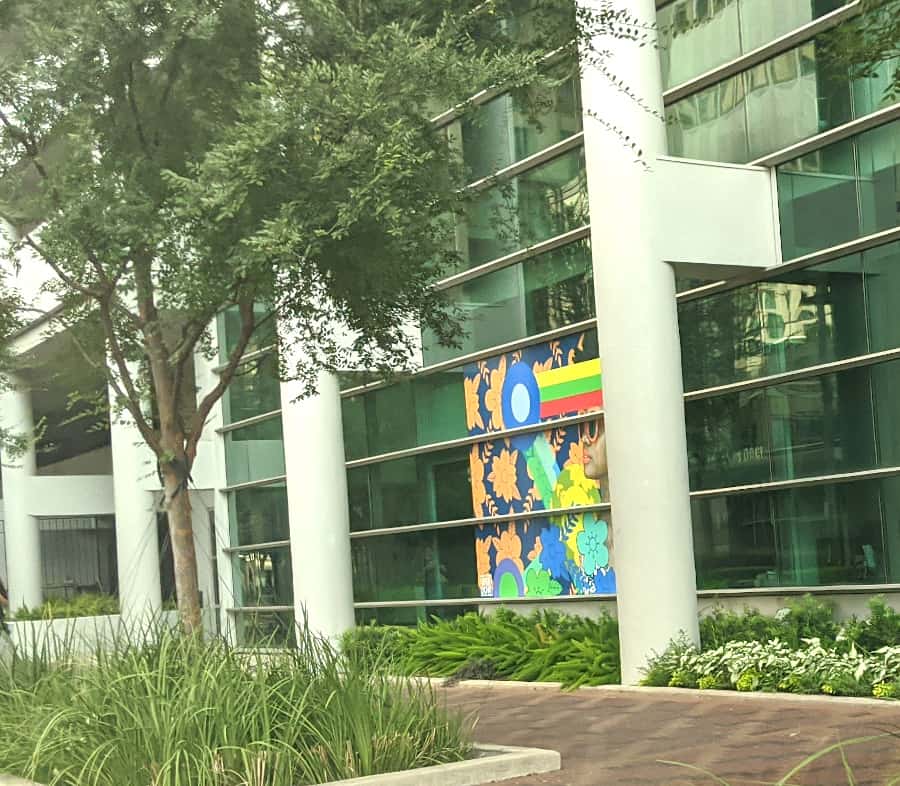 You can see the art from the MetroRail, from your car or from the sidewalk. If you drive, it's just a little tricky because of the one way streets and part of Main Street is only open to pedestrians (where the train tracks go over the water fountain).
Get more details on WindowWorks HERE... and find more Houston area murals HERE!