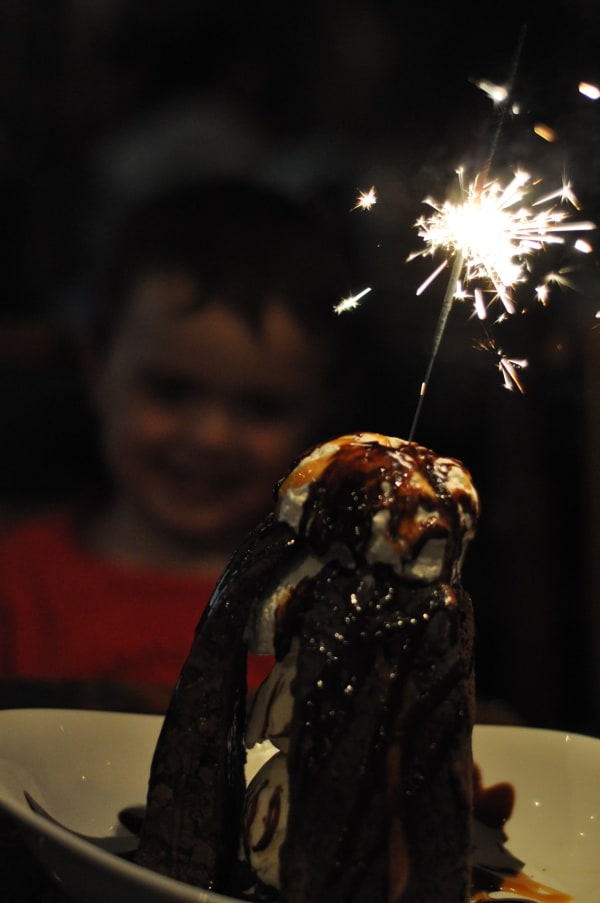 Address:
5015 Westheimer, Houston, TX 77056 (and other locations)
We do not go here very often, but every time a birthday rolls around, I can be pretty sure I'll get a request for a giant volcano cake at the Rainforest Cafe. Not only is the restaurant wild with animated animals, trees, stars and sound... but the cake comes out with a big sparkler candle and a whole bunch of people singing "Happy Birthday"!
We just celebrated a fifth birthday in our family, so on a school day afternoon, we took our wild bunch to the Rainforest Cafe in the Galleria.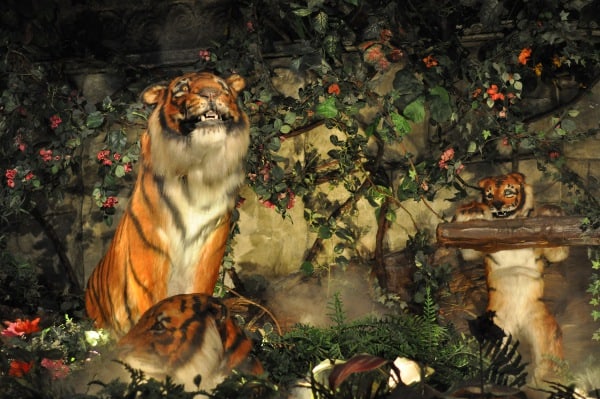 Week days are much less crowded at the Galleria and the restaurant. We walked right in and had a seat next to the tigers and under the snake. At this location, one side is open to the mall and the ice rink... so it's not as dark and wild as some. (This is probably good for some kids and not as fun for others!)
The kids get a coloring sheet and menu... where they can pick one entree, one side and one drink. These meals are pretty reasonable (considering the location) and have a lot of choices for about $⅞ each. The kids ordered the shrimp and dinosaur chicken nuggets.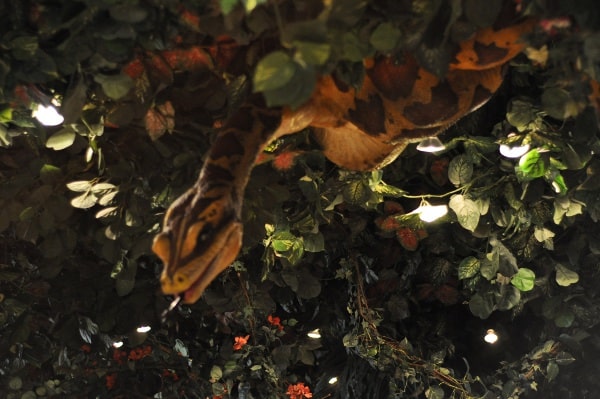 The adult meals are more expensive... which you might expect at a Laundry's Rainforest Cafe. I skipped the meal since we were there at 3:30pm... but they options are in the $15 range.
The food was out very quickly... but we were really in no hurry. We have the activity sheet and every so often, the room would dim, a storm would roll in and the animals would get noisy. (Note that my kids have always loved this... but we've been with several toddlers that hated this!)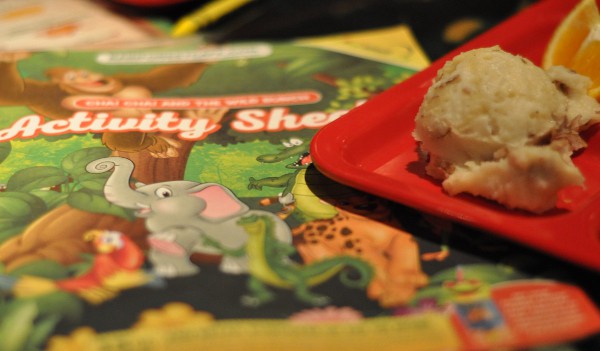 After the kids finished their food, the waiter brought out our giant volcano cake... along with all the restaurant's staff singing "Happy Birthday". Once the sparkler went out... we all dug in. This cake is a once-a-year kind of thing for us (at $15), but it feeds more than the 5 at our table. The chocolate brownie is stacked up like a volcano and is full of ice cream and whipped cream.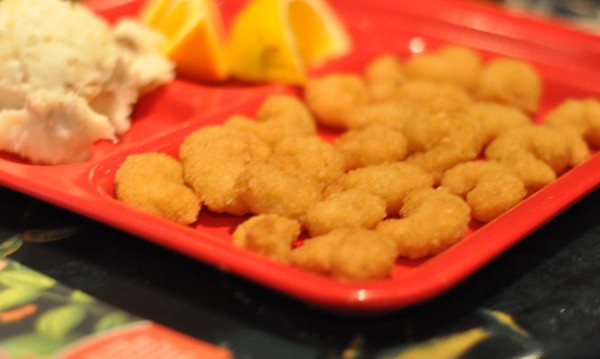 Note that we have a Laundry's Club card... which is $25 but you get a $25 gift card and gift cards at your birthday and special deals during the year. It also gets you priority seating when any of the Laundry's restaurants are busy. It's not required... but you can go
HERE
to learn more.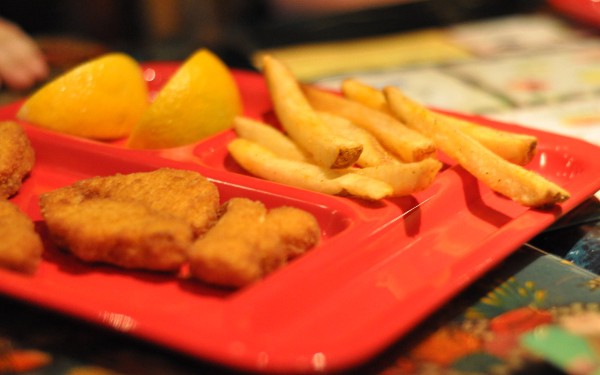 Our birthday afternoon at the Galleria Mall was enjoyed by all... especially the birthday boy. We did not do a party this year... but lunch at Rainforst Cafe, skating at the ice rink and a quick stop at the Lego Store (all close by) was just perfect.
Find more restaurants: