The Toddler Tuesday Egg Hunt, presented by Amerigroup RealSolutions, is tomorrow! There are 20,000 eggs and prizes ready for your preschooler to find!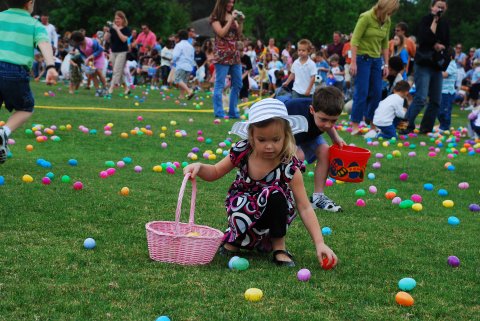 Here's what you need to know:
1. The egg hunt starts at 10:30am, but Peter Cottontail will be out at 9:00am. Get there at 9:00am so you can find parking and enjoy the activities before the egg hunt. The event is free!
2. The first egg hunt for ages 3-6 will begin at 10:30 am; the second egg hunt for ages 0-2 will begin at approximately 10:40 am.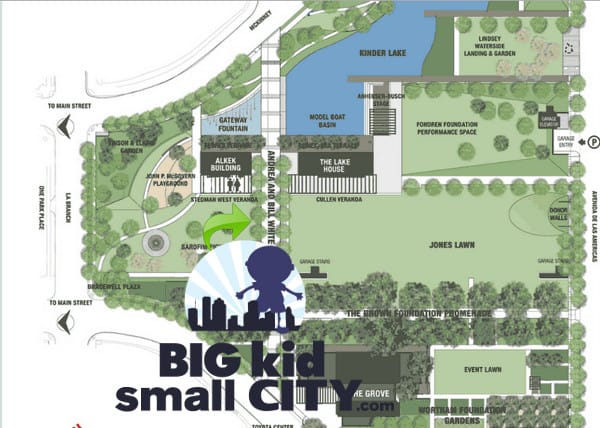 3. BigKidSmallCity will have a tent at Discovery Green!
  It will be on the sidewalk that goes between The Lakehouse Cafe and The Grove Restaurant. If you are one of the 1st 500 there,
I have a bag for you to hold all your Easter eggs!
4. Enter to win 1 of 3 Easter Baskets!  Sign up at the BigKidSmallCity booth! Discovery Green will also have giveaways, so be sure to find their table and register. These are 2 separate giveaways!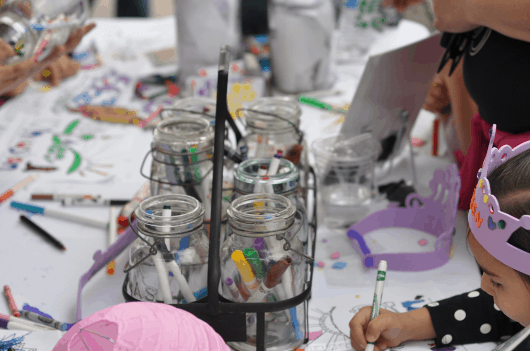 5. Stop by to color and claim a prize
. BigKidSmallCity will have little egg hunt of our own at the booth.
6. Get your photo with Nhem Photo!
 Instead of the usual photo booth, for this Toddler Tuesday, we're taking candid photos of the kids. Julie will be doing what she does best, and wondering around the park with her camera. Come see me to get a pass to get your picture taken with her! It's first come, first served!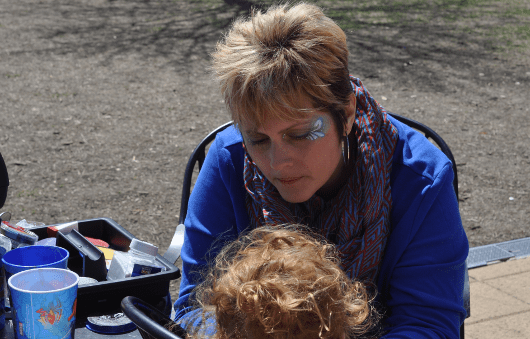 7. Get your face painted by Stormy!
 She'll be right next to the BigKidSmallCity booth… and you need to see the amazing work she can do with a paint brush!
8. Macaroni Kid will have a craft table for the kids!  Be sure to find Harlisha's tent on the same sidewalk!
9. The Houston Rockets and Houston Dynamo Street Teams will be on-site with inflatable games and giveaways. 
If you are at the event, be sure to stop by and introduce yourself. I truly love meeting members of this community! As an added bonus, I'll be giving out free complements for anyone tired from finding a parking spot and navigating through thousands of toddlers. Just tug your left ear and I'll tell you what an awesome job you are doing with your kids. Really. Try it.
Do you want to volunteer your services or your time for the next Toddler Tuesday event? Let me know! Jill @ BigKidSmallCity .com.