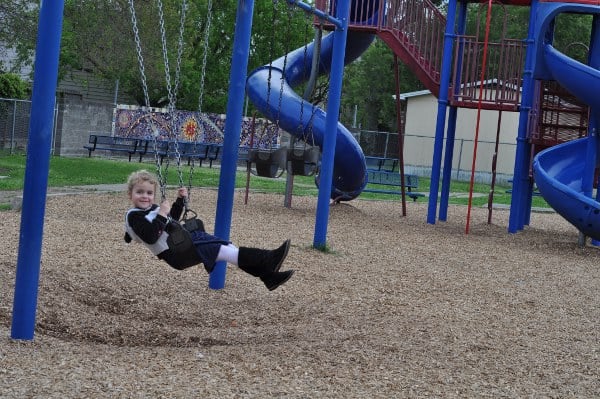 Address:
Clay and Columbus, Houston, Texas 77019
Wharton Elementary has a Spark Park with a playground, little league baseball field and great view of the downtown skyline.
The Spark Park Program develops school parks into neighborhood parks as a way to increase green space in Houston. Wharton Spark Park gates open after school activities end and throughout weekends, holidays, and summer months for everyone to enjoy.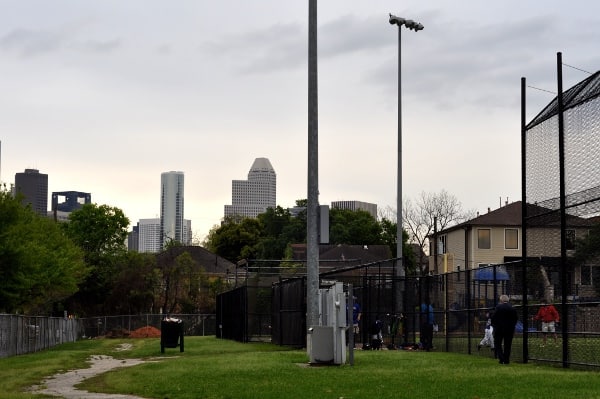 Wharton Spark Park is well loved and a little worn (like my house). The sidewalks are covered in grass and the playground is well used... but my kids didn't seem to notice. Plus, there are some unique things that make the park pretty cool.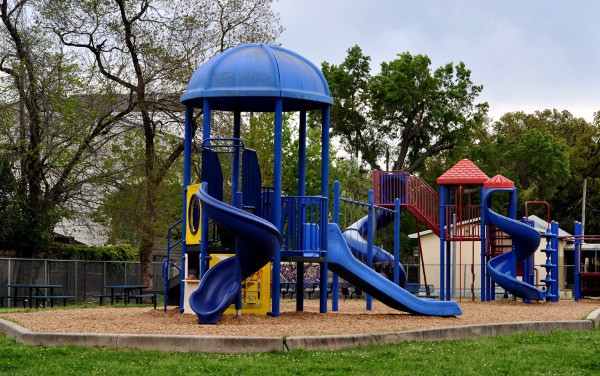 The park has two play structures and a swing set. There are slides, a fireman pole, monkey bars, unique ladders and more.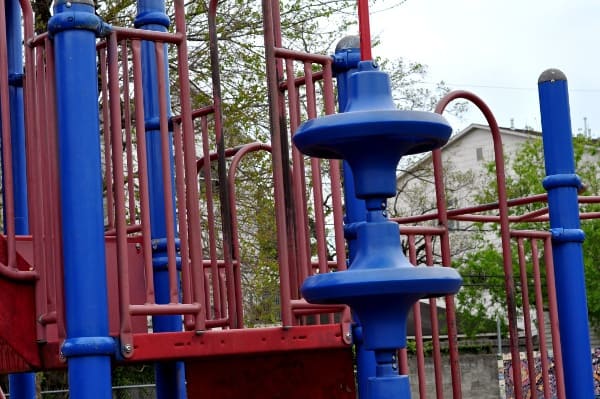 Right next to the play structures is an outdoor classroom and little league baseball field. All of this is closed in by a fence.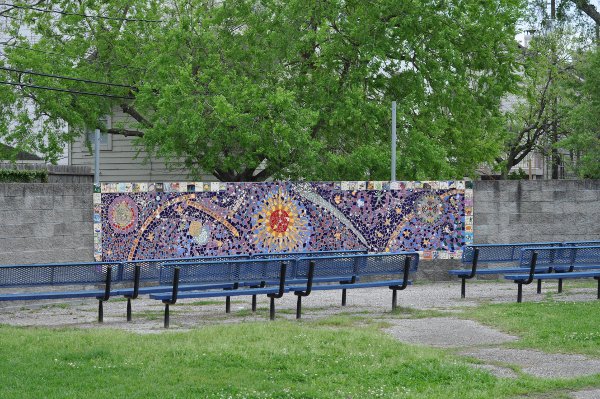 The park is surrounded by Wharton Elementary buildings, houses and apartments. Street parking is free and there is a porta-potty available.
There is not a ton of street traffic, which is what I like for safety, but if you go during a little league game, there will be lots of people to help watch over the park.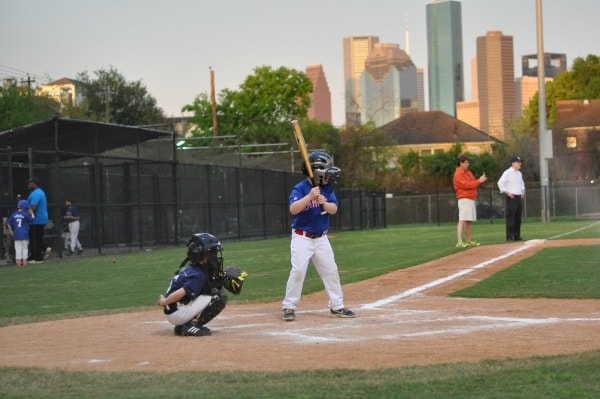 No dogs are allowed... so just bring your kids and enjoy the park with a view!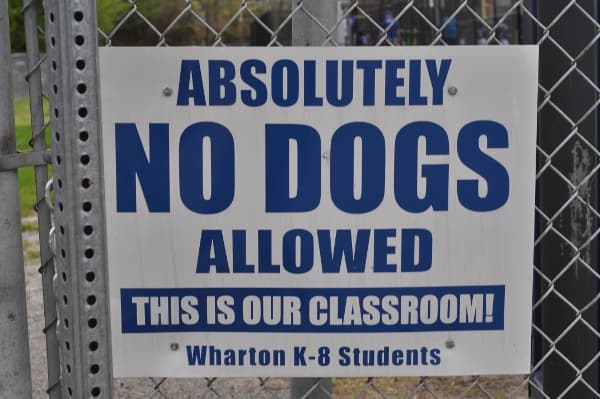 x