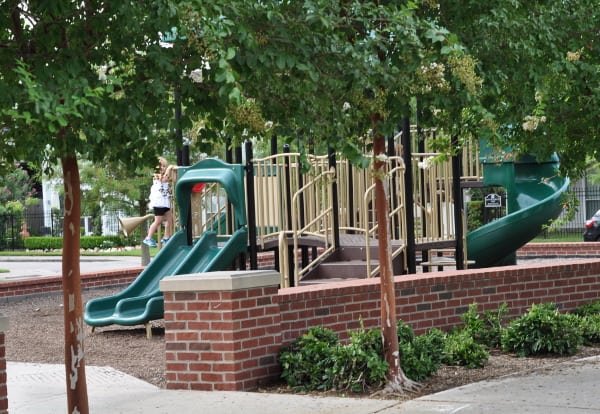 Address:
1502 West Webster Street, Houston, Texas 77019
West Webster Park is not just a dog park any more! It's now part playground, part (mini) race track and part dog park!
Located in midtown, just south of West Gray Street is this one block by one block park. It is surrounded by new townhouses and free street parking. The equipment is all brand new and the landscaping and hardscaping is nicely done.
The park is small and easy to watch. One side has the fenced in dog park, the middle is a little sidewalk circle and the other side is the play structure.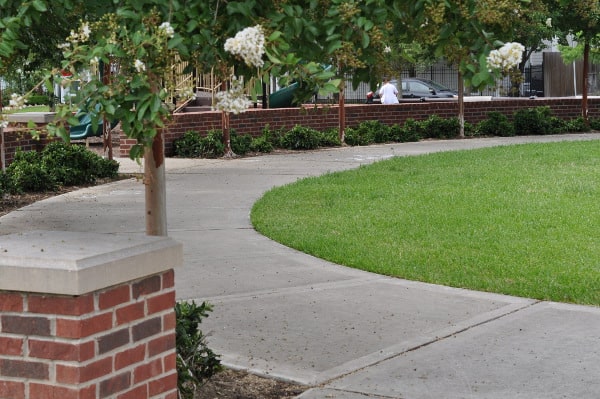 The sidewalk circle would be great for little ones riding tricycles. The loop is a little small for school aged kids, but they could ride on the sidewalk around the outside of the park.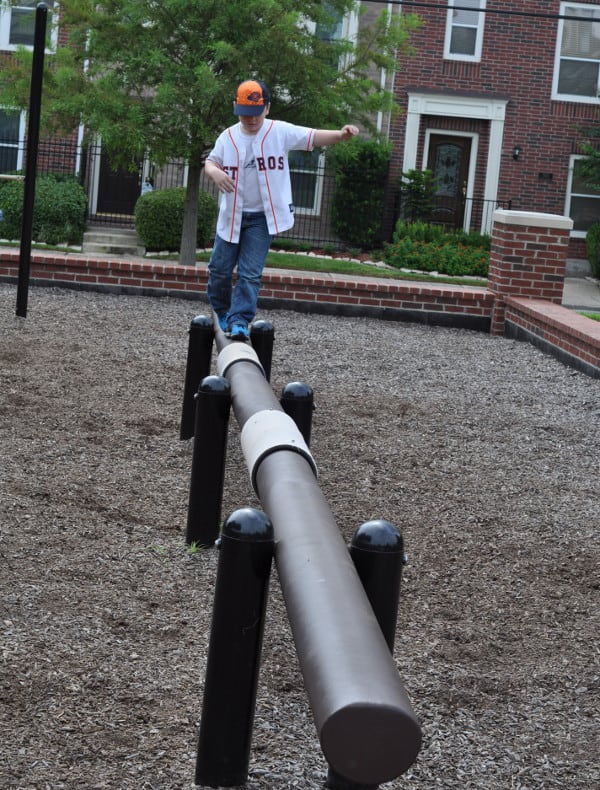 The play structure is small but deluxe. Slides, ladders, monkey bars, steering wheels and more. And, there is a long wobbly balance beam to challenge all ages. And mulch. Lots of mulch for digging.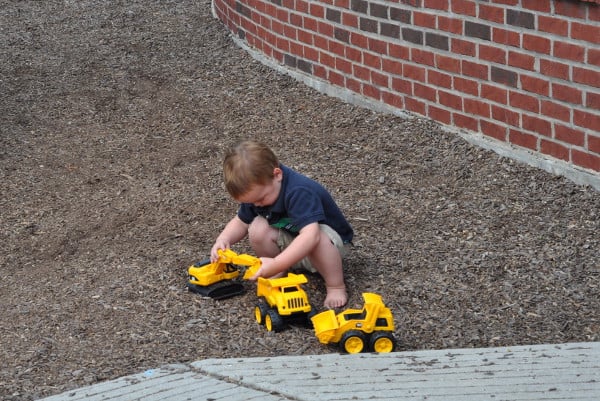 Maybe the best part is the water fountain. When we visited, the water pressure was a little high and turned the fountains into water guns. The kids suggested that we write the Mayor a letter asking her to never fix them. So, Mayor Parker, I hope you are reading this and never fix the water fountains.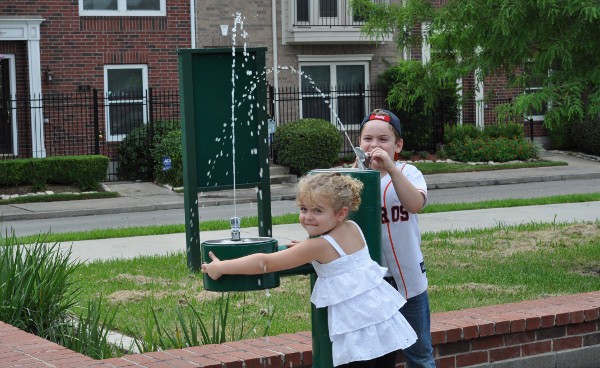 The shade is limited, but the playground is small and you won't need forever to explore. Also, there are no restrooms, so this may shorten your trip!
We only stayed for about 30 minutes and had plenty of time to try everything.