Look at this Cherub Mural at West End Church along Shepherd Drive! It is by Sebastien "Mr.D 1987" Boileau and Eyeful Art.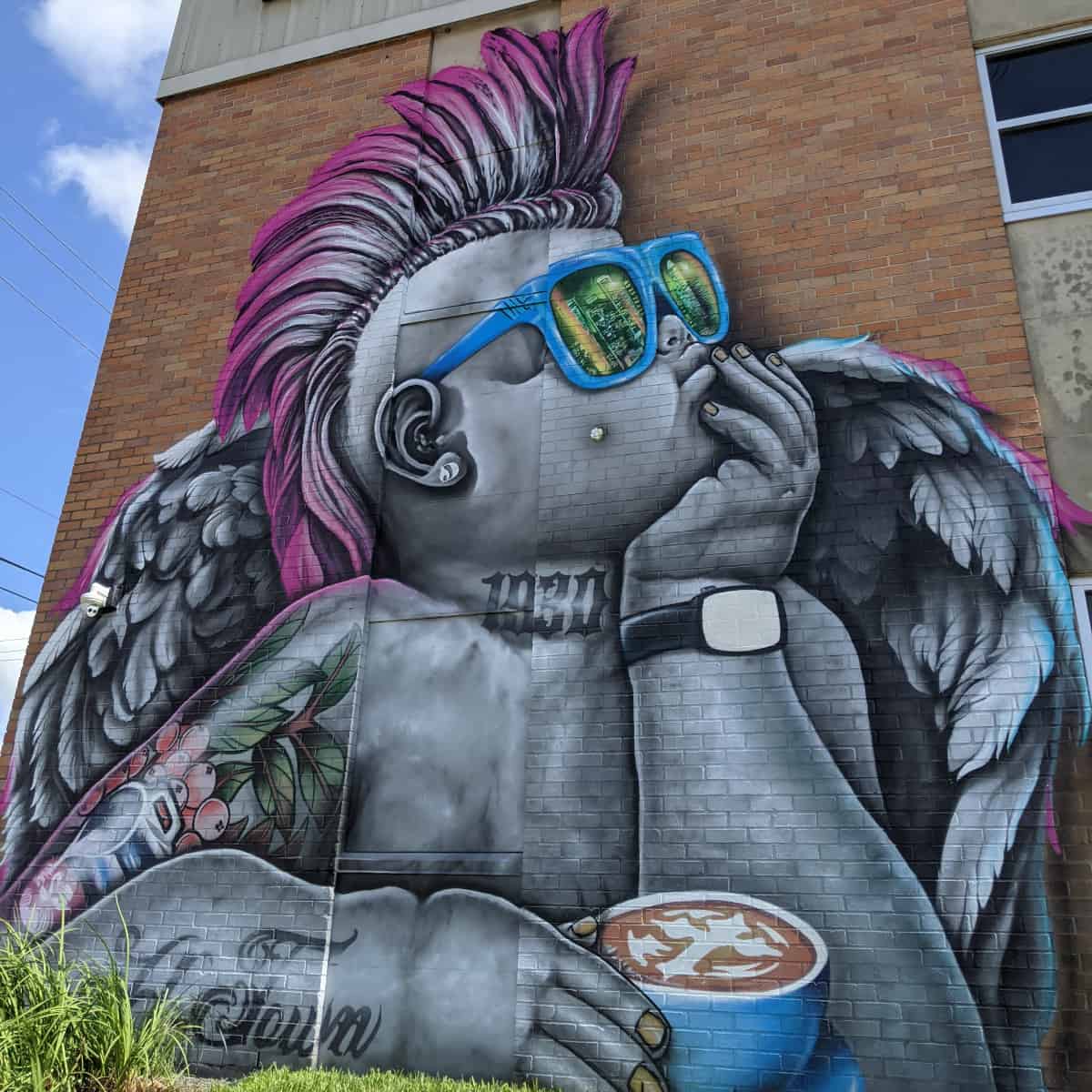 This mural is on the south side of the building, along Rose Street. If you are driving north on Shepherd Drive, you will see the little angel looking out towards downtown (with the skyline reflecting in his sunglasses). Next to him are several more cherubs!
A community coffee shop is opening inside the West End Church.
Free street parking is available along Rose Street.
(Thank you to Letty Joy for thinking of me, and tagging me, when she saw this mural!)
Click address for the map: 802 Shepherd Dr, Houston, TX 77007
Or click HERE for more Houston area murals.