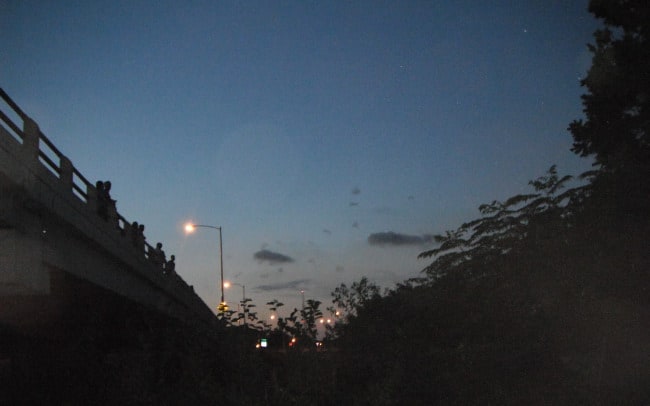 Address:
Waugh Street Bridge
, North of Allen Parkway and South of Buffalo Bayou.
Cost:
Free
Appropriate Age:
Any age
Bats? You want to see 250,000 bats emerge from the Waugh Street Bridge? Are they scary bats? Are you sure? Okay fine, jump in the car. (That's my side of the conversation from Saturday night.)
At Waugh and Allen Parkway, there is a colony of about 250,000 Mexican free-tailed bats living in the gaps under the Waugh Bridge. Each night, summer and winter, they emerge to eat insects. People can view the bats from the observation deck, the Waugh Bridge or the hillside.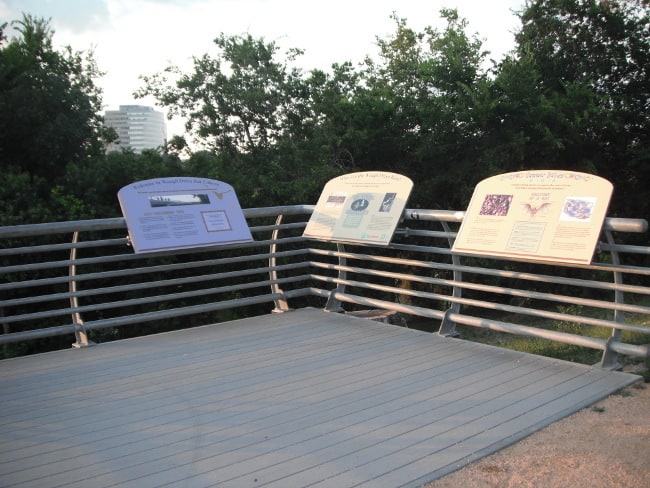 So why this bridge? Apparently this bridge was designed with expansion joints that happen to be just the right size for the Mexican free-tailed bat.
I am not a big bat fan, but I am a big "see everything in Houston" advocate, so I took my kids to the Waugh Street Bridge Bat Colony at 8:00pm on Saturday night. We found a spot to park next to the Gus M. Wortham Memorial Fountain (just off of Allen Parkway) but many more free parking spots can be found at Spotts Park, located at 401 S. Heights Boulevard at Memorial Drive.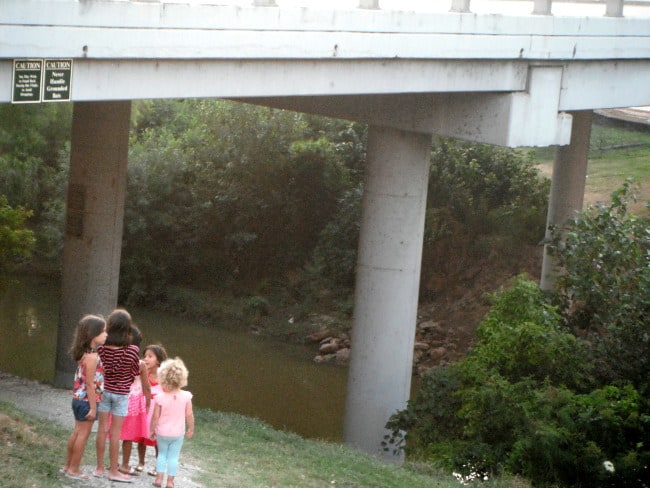 The bats generally emerge at sunset, but not always. If it is rainy, they emerge later. If it's cold (below 50°F), they may not emerge at all. We went at 8:00pm and it was too early. On this June night, the bats came out around 8:45pm.
While we waited, the kids played on the grassy slope and observation deck. As the sun went down, many more people came to watch the event. Probably 50 people watched as the bats started to circle under the bridge.
After several minutes of this, they started to emerge in big groups, flying towards downtown.
Although the wait threatened to bore my kids, they did like watching the show. And it wasn't even scary for their mom. It was a little (or a lot) stinky and Joe and Brooke's only concern was that they would get bat potty on their heads.
 Don't worry, we departed bat-potty-free and we will definitely be back for this free show. Next time we'll check the sunset time and plan to arrive just ahead of it. When the kids are bigger, we may even try the
Bat Colony Pontoon Boat Tour.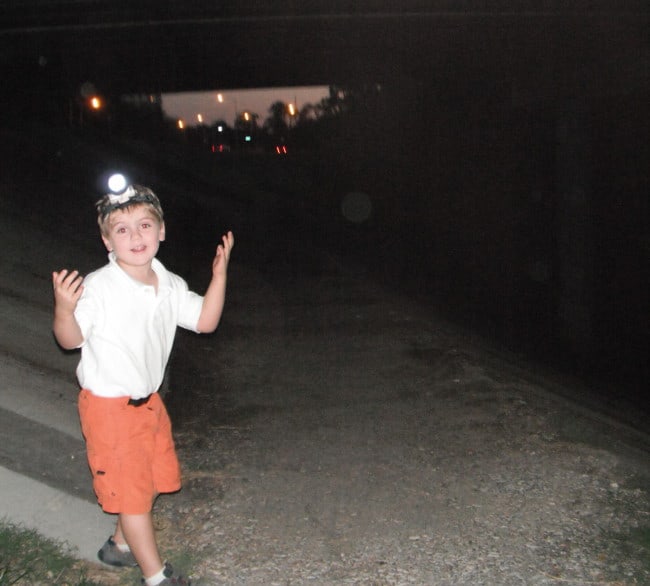 Go HERE for more reviews on the Waugh Bridge Bat Colony!